This Walking Dead Actress Has Grown Up To Be Gorgeous
When The Walking Dead premiered in October 2010, it became an instant phenomenon. The show, based off a comic book series about zombies, immediately captured an audience and spurred spinoffs. Over the years, The Walking Dead has featured tons of zombies, but only one person can claim to be the first zombie on the show: Addy Miller.
Miller, whose zombie character was featured in the opening scene of The Walking Dead, posted photos on Twitter in June 2020 to celebrate the 10 year anniversary of filming that pivotal role (via NME). "10 years ago today I filmed the little role that changed my life!" she wrote. "I am beyond lucky and thankful for everything this show has brought meWhite heart i love #TWDFamily and the community built around this show."
In an interview in 2013, Miller recalled finding out just how important her role was. "I found out at my final fitting with Greg Nicotero that I would be [in] the opening scene," she told Blastzone. "I guess I just didn't think about where I was in the show. I was very excited and am so thankful that Mr. [Frank] Darabont [executive producer] decided to put me there!"
Her character, known only as "Summer the Teddy Bear Girl Walker," is killed by Andrew Lincoln's character Rick once he realizes she is, indeed, a zombie (via AL). The actress, who was 10 when she appeared in The Walking Dead, has grown up to be absolutely stunning.
Actress Addy Miller still thinks 'Walking Dead' has the 'best fandom in the world'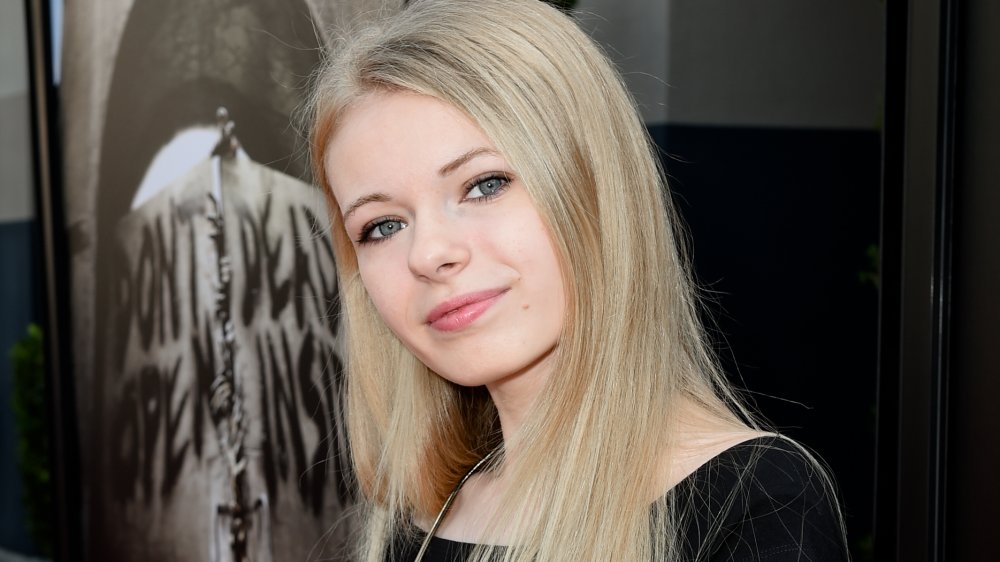 Emma Mcintyre/Getty Images
Addy Miller became a cult legend when she appeared in the series premiere of The Walking Dead as the very first zombie the audience sees. And though she dies in that same episode, Miller's status as a first-rate, unforgettable zombie lives on. She even returned to the show for the 100th episode, as reported by HelloGiggles in 2017.
Miller was 10 when she shot those original infamous scenes, and now , on the tenth anniversary of shooting her pivotal role, she tweeted about her experience in June 2020 (via Digital Spy). She never expected the kind of reaction she got! "Thanks everyone for all the love and attention since posting about my 10 year anniversary with TWD," she tweeted a few days later. "I really wasn't expecting this much of a response and you all just continue to show why twd has the best fandom in the world!!"
Miller is still acting and seems to still like the horror/thriller genre. She appeared in the 2020 horror movie Behind You. But what's truly surprised fans was just how stunningly beautiful the child actress turned out to be! As you can see above, Miller, who turned 20 years old in January 2020, is gorgeous.