Colton Haynes Opens Up About Coming Out And His Dad's Suicide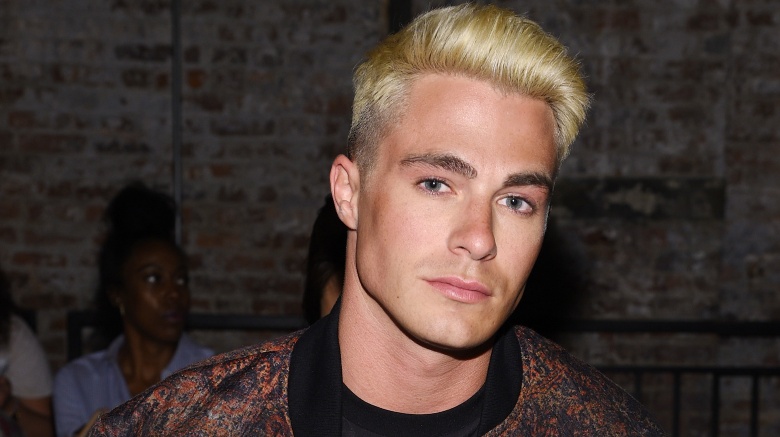 Getty Images
We may receive a commission on purchases made from links.
Actor and model Colton Haynes opened up to Out magazine about his sexuality and about how it impacted not just his personal life, but also his career.
Haynes, whose parents divorced when he was a child, wasn't particularly close with his father, but he still suffered from a lot of guilt when his dad committed suicide Haynes came out as gay at 14 years old. In fact, some people reportedly blamed Haynes for his father's actions, implying that his dad wouldn't or couldn't accept him the way he was.
"I'm the last person in the world who would say, 'Oh, my dad—pity me,'" Haynes said. "But I was told that my dad killed himself because he found out I was gay. So, of course, I lost it and was like, 'How could you say something like that?' And no one will ever really know the truth. But my brother and my mom went to pick up my dad's stuff, and the only picture on his fridge was my eighth-grade graduation picture."
The Teen Wolf star went back into the closet when he moved to Hollywood, but insists it was pressure from his team, not personal shame, that drove the decision. He was reportedly open about his sexuality in 2006 during a graphic photo shoot with his then-boyfriend in XY magazine, but Haynes' management supposedly buried the feature and pretended it never happened, which frustrated him. "I looked like I was f***ing gay-bashing, like I hated myself or I hated the gays, which was never the intention at all," he told Out. "I was just young and trying to make it in this town and doing what these people were telling me to do."
He continued, "I feel really bad that I had to lie for so long. But I was told that was the only way I was going to be successful. When you're young in this industry, people take advantage of you, and they literally tell you that your dreams are going to come true," he explained. "If you believe that, you'll do anything. And you do believe it, especially if you're from Kansas."
Even when Haynes officially came out again in an Entertainment Weekly interview in May 2016, he faced criticism for his wording. In the text of the interview, Haynes never actually says that he's gay. Haynes claims that was just a product of editing. "I said I was gay, like, 50 times during that interview," he told Out. "That's just not the way they chose to print it. I would never try to hold that back, especially for my first out interview."