The Truth About Courtney Stodden And Brian Austin Green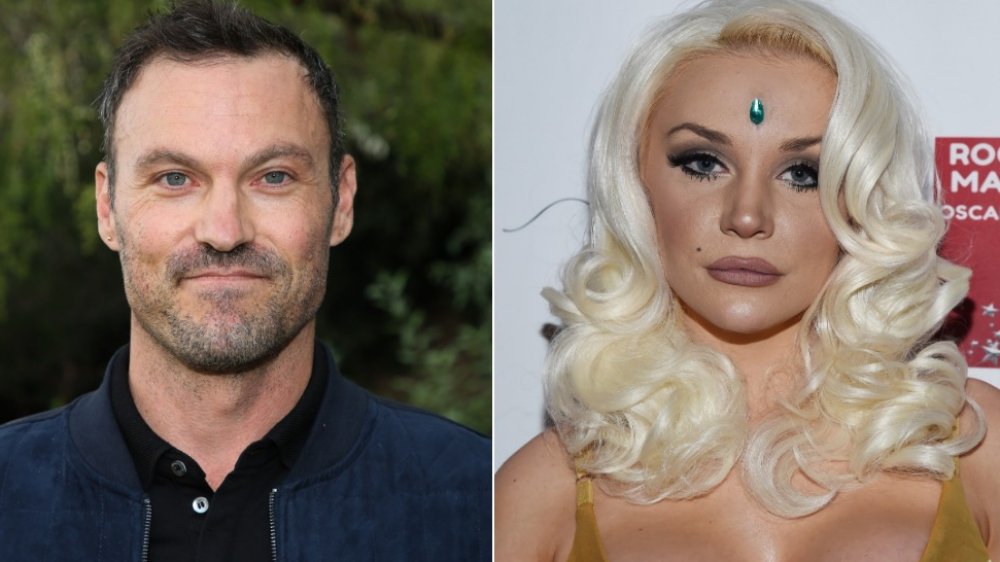 Paul Archuleta, Amanda Edwards/Getty Images
Just when you thought 2020 couldn't get any more random or unpredictable, actor Brian Austin Green and Courtney Stodden, who married X-Files alum Doug Hutchinson when she was 16, and he was 51, were seen out on June 13, 2020, grabbing lunch together. The pair ate at a Mexican restaurant, per TMZ, and Green was photographed opening a car door for Stodden.
It isn't obvious whether the two are just friends or if there's something more going on, but it's fair to assume both are on the market. Green and Megan Fox announced their divorce in May 2020 after almost 10 years of marriage, while Stodden and Hutchinson finalized their split in March 2020 after nine years together. "It's an emotional day for me," Stodden captioned an Instagram post about the completion of her divorce proceedings. "God only knows how he's feeling, but I can tell you that it's for the better."
So does Stodden's version of "better" involve Green? Here's everything we know about this curious pairing.
Courtney Stodden was in another serious relationship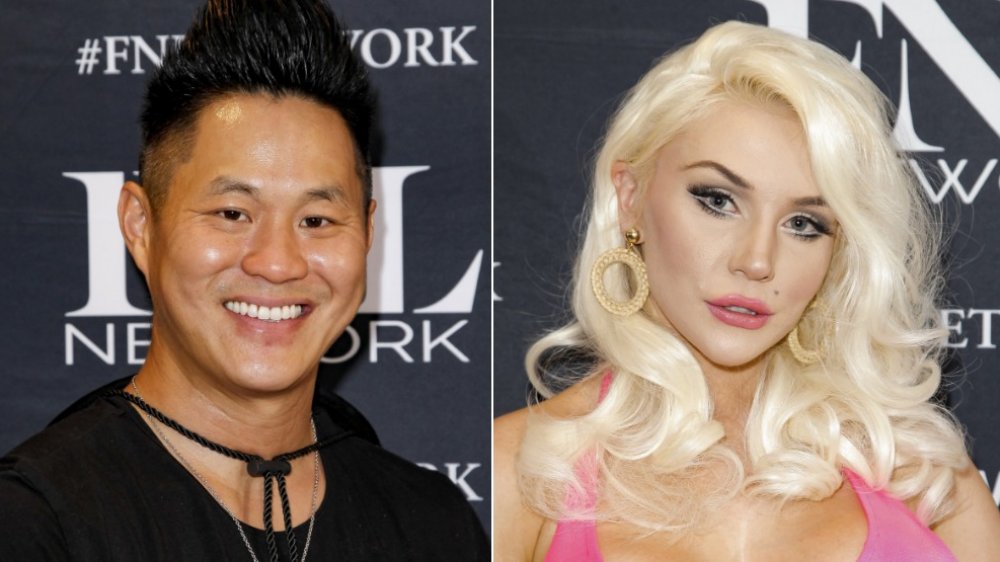 Tibrina Hobson, Tibrina Hobson/Getty Images
Courtney Stodden was in another serious relationship after separating from Doug Hutchinson in 2017, and it sounds like she was with him as of March 2020. "I've been dating the same guy for three years, Chris [Sheng]," she told Us Weekly. Sheng (pictured left), for those who aren't already familiar, is a film producer. There were rumors the two got engaged, but this has never been confirmed.
Of course, Stodden and Sheng might have broken up since the interview, and now she has her sights set on Green. Or maybe the 90210 alum is just a rebound or supportive friend. Either way, Stodden is committed to herself first and foremost these days. "I am working on myself every day," she told Us Weekly. "It isn't easy to believe in love. It's hard for me to completely open up to him and trust. I'm constantly pulling back and criticizing everything about everything. She added, "I need time to heal and hopefully I can learn how to love again fully."
Now that we've shed some light on this situation, let's take a look at the rumors surrounding Green's ex, Megan Fox, and rapper Machine Gun Kelly.