How Much Money Dolly Parton Really Made As A Child Performer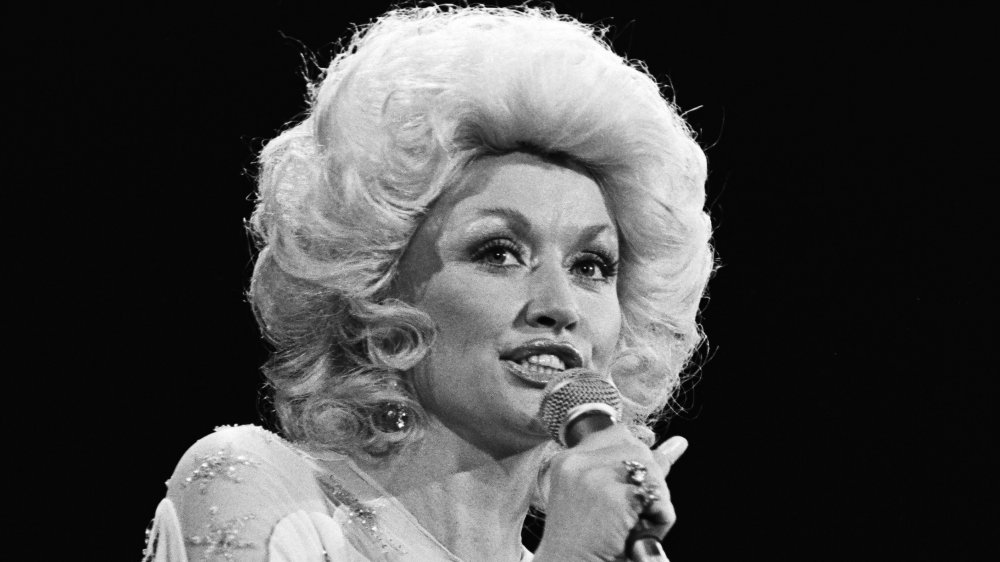 George Rose/Getty Images
Times really have changed since Dolly Parton started her career. The iconic singer of hits like "9 to 5" and "I Will Always Love You" started her career at a very young age. She was a local celebrity in her home state of Tennessee as early as age 10, "appearing on local television and radio shows in Knoxville," per Biography.com. 
Parton spoke about her early career days during a November 2019 appearance on The Tonight Show Starring Jimmy Fallon and even opened up about how much money she was getting paid at the time. Spoiler alert: she wasn't exactly raking in the big bucks. "We were still poor, but, you know, being on TV people just think you're rich," Parton told the late night host. "They paid me, like, about $15 ... $12, $15 a week."
And what did young Parton do with her money, you ask? "I would always take my mom and my sisters up to Gatlinburg ... and I would take them up to the pancake house to eat," she told Fallon. Considering Parton was doing radio and TV locally in Tennessee in the 1950s, $12 to $15 a week really isn't too bad of a paycheck for a 10-year-old. That would easily be over $100 in today's money, which probably bought Parton and her family plenty of pancakes.
Dolly Parton makes way more than $12 a week these days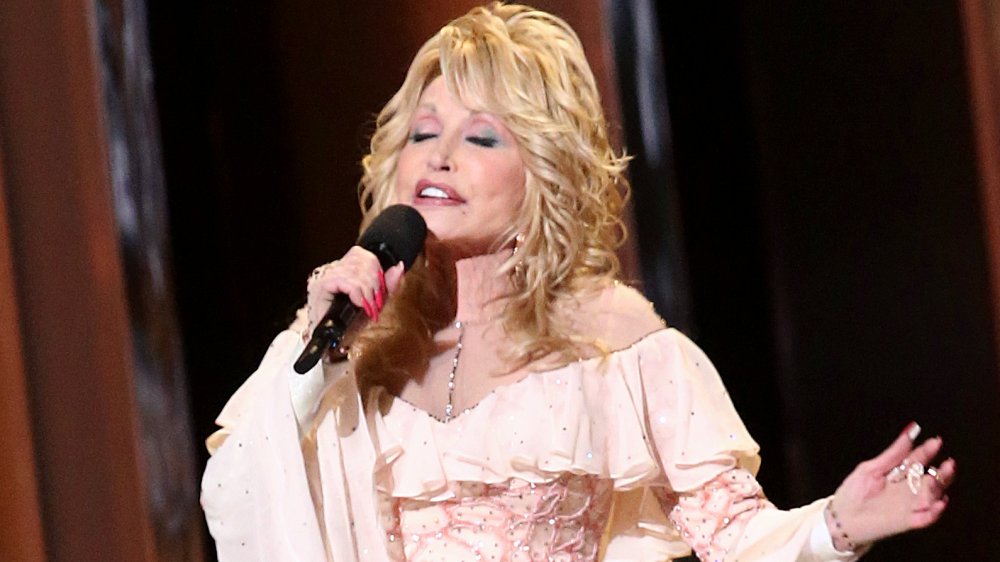 Terry Wyatt/Getty Images
Dolly Parton has shot to stardom since her early days on local television. The country music icon has songwriting credits on more than 700 songs, according to the Songwriters Hall of Fame.  She's also shared writing credits on even more songs and has written some of the biggest hits of the past few decades. The living legend even wrote Whitney Houston's most well-known hit, "I Will Always Love You." Parton originally wrote the song in 1973 before Houston took on the powerhouse vocals in 1992.
Parton has amassed a staggering net worth since her $12-a-week job in the 1950s. A good portion portion of her wealth more than likely came from "I Will Always Love You," considering how many iterations and recordings the song has gone through, and Parton gets a cut of all of it, per Garden & Gun. Add that to her tours, her merchandise, her movies, her appearances, and her Dollywood theme park in Tennessee and Parton's net worth reaches several million. 
Celebrity Net Worth lists Parton's wealth at $600 million, but her economic impact reaches well beyond that, especially when it comes to Dollywood, which keeps thousands of jobs available as well as supports tourism and tax revenue in Tennessee, according to Times News.
Parton may be in her 70s now, but it doesn't seem like she has plans of slowing down any time soon. In 2019, Parton celebrated 50 years as a member of the Grand Ole Opry and released her a song called "When Life Is Good Again" in 2020.