The Real Reason Gabrielle Union And Dwyane Wade Got Back Together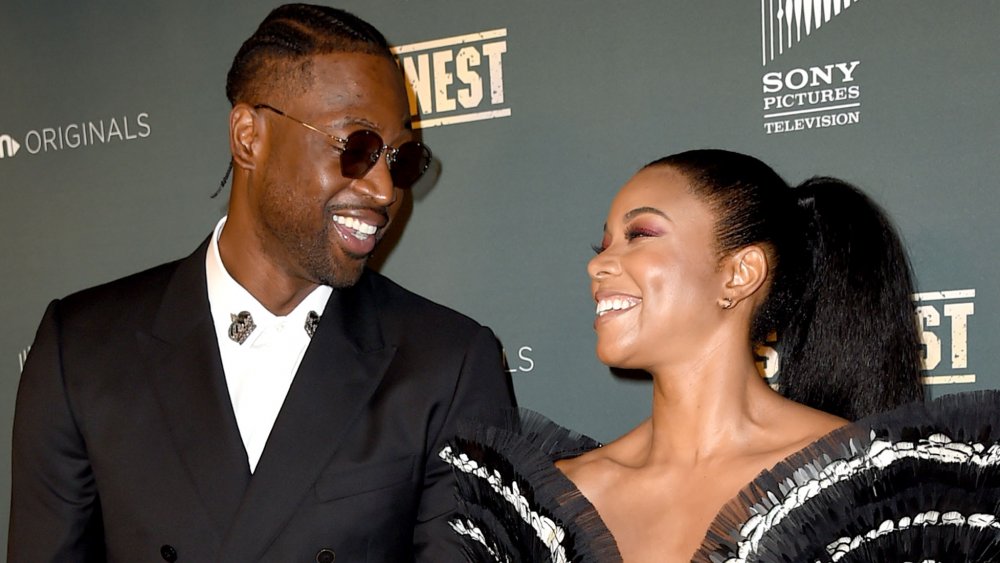 Kevin Winter/Getty Images
Despite the pressures that come with life in the spotlight, some Hollywood couples have what it takes to defy the strain. For instance, fans of actress Gabrielle Union and NBA star Dwyane Wade would probably agree that this couple has what it takes to withstand the test of time. Yet while it's clear that Union and Wade have built their relationship upon a solid foundation of love and trust, life together wasn't always stable. In fact, as Union told Glamour in 2014, she and Wade almost crumbled under the stress as the pair briefly split in 2013.
"...[I]t was because of distance and scheduling," Union explained. "I finished filming [Being Mary Jane], then I flew to Vegas right away to start shooting Think Like a Man Too. I couldn't take time off, and I missed some quality togetherness we desperately needed." Following the split, Union "reassessed [her] priorities." While the actress had "always wanted an awesome career with back-to-back projects," the star realized she "wasn't willing to sacrifice [her] relationship for it."
"Moving forward, I decided my work schedule has to make sense for our family. Bottom line: If an issue's a deal breaker, it's a deal breaker," she added. "If your relationship isn't something you're willing to give up and you can compromise, do so." Now married with a daughter of their own, Wade doesn't ever leave the house without kissing Union goodbye and saying, "I love you." We can't get enough of them!
Dwyane Wade fathered a child with someone else during their break
Johnny Nunez/Getty Images
Prior to his relationship with Gabrielle Union — the two started dating in 2008 — Dwyane Wade was already father to Zaire and Zaya, and guardian to his nephew, Dahveon, per Entertainment Tonight. However, during the couple's brief break in 2013, Wade fathered another child, son Xavier, and feared telling Union the news. 
"I had a child with someone else and I had to tell her," Wade revealed in ESPN's documentary, D. Wade: Life Unexpected (via Entertainment Tonight). "Hardest thing I've ever had to do is man up and tell Gabrielle Union that I've had a child with somebody else. I couldn't sleep. I wasn't eating."
"When you hold something in that you know is going to come out and you have this information and you know it's gonna f**k somebody's life up, that you care about, that you love, if it don't hurt you, then you're not human," Wade added. "... Me and Gab just went through something that you never want to go through and we still came out of it."
And now, after years of marriage, Wade credits the fact that Union "doesn't try to stop [his] growth or change who [he is]" for their sustained success. "We both work very hard for our families and we love that about each other," Wade told People. "We love that we grind, we go for it, we work, but we still find time for our family and find time to spend time together and love each other."