Even More Drama For Johnny Depp And Amber Heard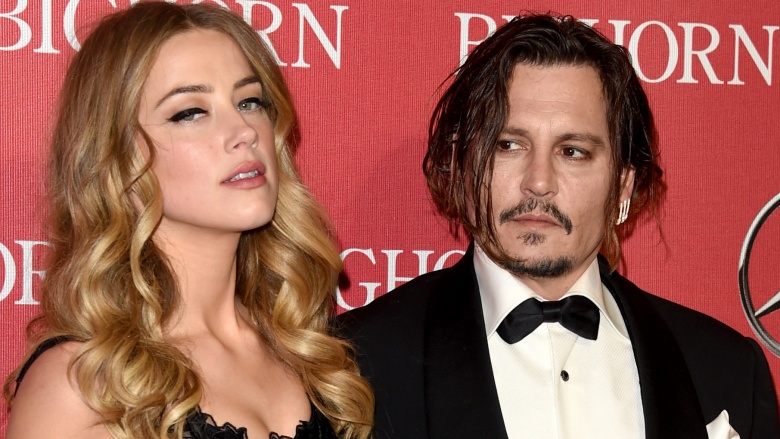 Getty Images
The courtroom drama continues for Johnny Depp and Amber Heard as the warring spouses hit yet another snag in their divorce proceedings. Heard missed a deposition again, citing her filming duties for Justice League (2017) as the reason.
A filing obtained by People reads, "To no fault of her own, Amber was unable to arrange for a flight to travel from London to Los Angeles which would arrive in Los Angeles by 10 a.m. on Friday August 12, 2016 so that she could appear for deposition on that date and time."
TMZ reports that Heard's original excuse was "an emergency," though said emergency was never specified. Her legal team told the site, "Johnny's counsel continues to wage a malicious war against Amber in the Court of Public Opinion in an effort to intimidate and discourage Amber from telling the truth. It is a disturbing shame that Johnny's lawyers continue to pursue a relentless personal attack against Amber."
When Heard was scheduled to sit for a deposition last week, she arrived 90 minutes late and reportedly refused to participate in the process. Depp's attorney noted in documents obtained by People that she could "quite clearly observe Amber hysterically crying and pacing in her separate conference room, or screaming and yelling at times and laughing at others." However, according to the New York Daily News, Heard's legal team said the actress was ready for her deposition but "waited in the wings for nearly nine hours while lawyers tried to hammer out a settlement."
The couple's legal issues don't stop there. TMZ said the former lovers may also be the victims of a peeping tom. Three different women have accused Kevin Thomas Roy, who reportedly worked closely with Depp as an assistant director on The Rum Diary (2011) and several other films, of filming videos up women's skirts, with sources saying there's a "high probability" Heard was also a victim. The women are suing for emotional distress and invasion of privacy, and some sources say Depp may have fallen victim to the alleged creep's lenses, too.