The Truth About Stassi Schroeder And Beau Clark's Relationship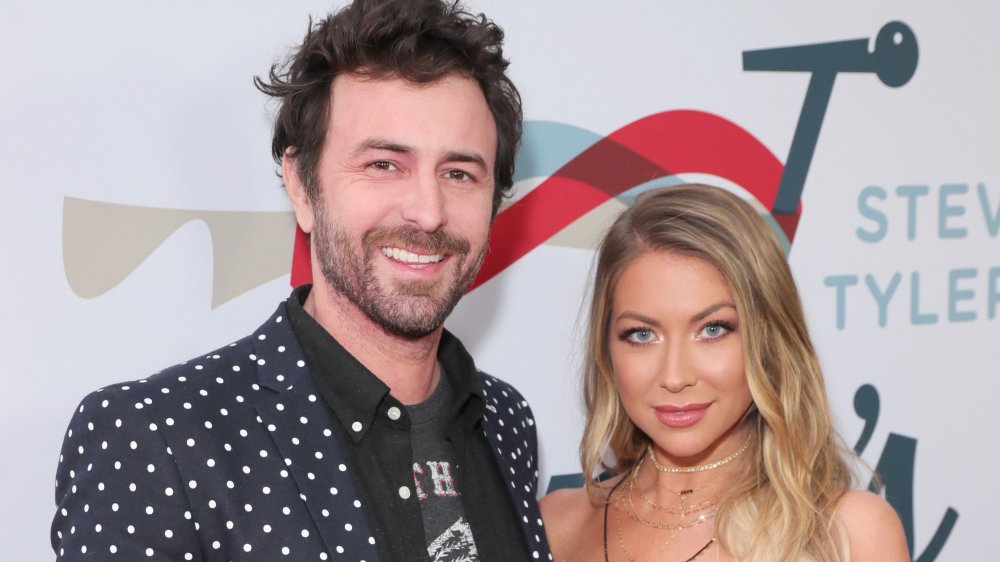 Leon Bennett/Getty Images
In June 2020, the Vanderpump Rules fandom was shook when Stassi Schroeder got fired for racially insensitive behaviors. On top of that, it was an eventful week for her. In addition to Radio.com removing Stassi's podcast from its portfolio, numerous brands dropped the reality star and denounced her behavior, according to Page Six. In light of the controversy, her brother stood up for her on Instagram. Then, Us Weekly reported that Stassi and her fiancé, Beau Clark, are expecting their first child together. So. Many. Headlines. 
Stassi's rep confirmed to Page Six that the couple's first child is due in January 2021, but before that "leaked," fans wondered if Beau would stick by Stassi given all of this controversy. One person tweeted a gif of a man running with the caption: "Beau bouncing after finding out Stassi has been dropped from her book deal & fired from VPR. I bet he's happy the Rona hit before he married her, especially now that she can't afford that Italian wedding & giant home." 
Beau's been quiet since these headlines emerged, but they were "spotted" holding hands and picking up food on June 12, 2020, which the Daily Mail reported, seemingly indicating that he's in her corner. Us Weekly shared that an "inside source" told the outlet, "Beau won't do Vanderpump Rules without Stassi. He's fully standing by her publicly and privately too." 
Considering that he joined the show as her boyfriend, pretty much no one expected him to film without her. However, there's uncertainty surrounding the wedding, which was most likely going to be a central plot line on Pump Rules. 
Stassi Schroeder & Beau Clarks's wedding plans are up in the air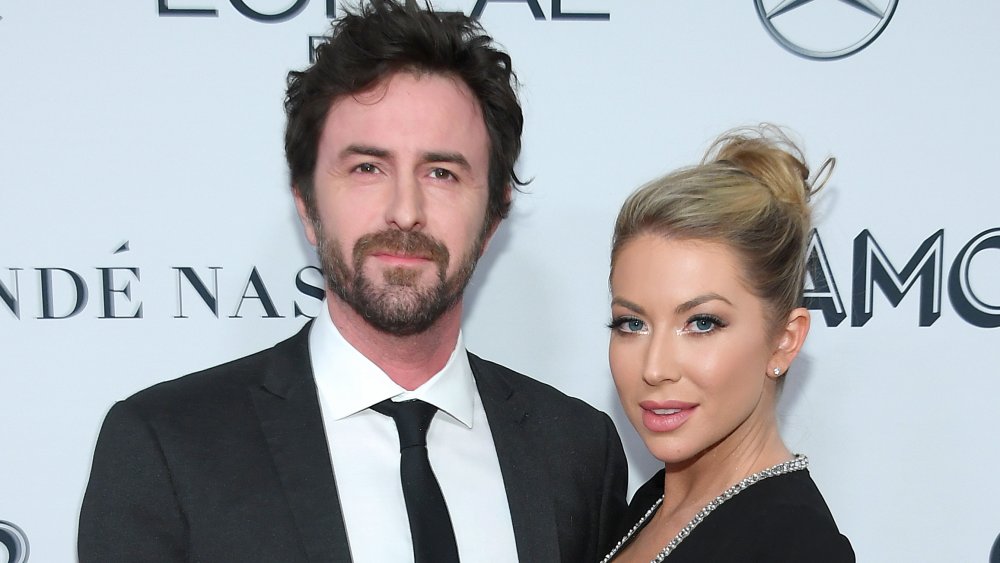 Dimitrios Kambouris/Getty Images
Scandals and a lost Bravo paycheck aside, Stassi Schroeder and Beau Clark's October 2020 wedding in Italy was already up in the air thanks to coronavirus, which they were asked about during a March 2020 Watch What Happen Live appearance. Stassi said, "Who the heck knows?" She shared, "We bought our flights because they're really cheap right now." 
While anything can happen between now and October, the couple's relationship will probably be much more low-key going forward than it has been this whole time. Viewers witnessed Beau's July 2019 proposal during an April 2020 episode. Fans also saw the couple house hunting during season eight, with E! News announcing that they bought a $1.7 million home in January 2020.
While viewers saw Stassi pushing for an engagement throughout the eighth season, she told Us Weekly in February 2020 that she and Beau were trying to a conceive a baby before he popped the question, sharing, "I was seriously hoping to be pregnant because that is so much more important to me than even getting married. I just cannot wait to be a mom." 
Even though it may have been surprising to hear about the couple's baby plans pre-proposal, Stassi confirmed that she knew Beau was "the one" she wanted to marry and have kids with during a January 2019 Watch What Happens Live interview, where she commented, "Everything's in the cards and I don't even care about the order."
Where do Stassi Schroeder & Beau Clark go from here?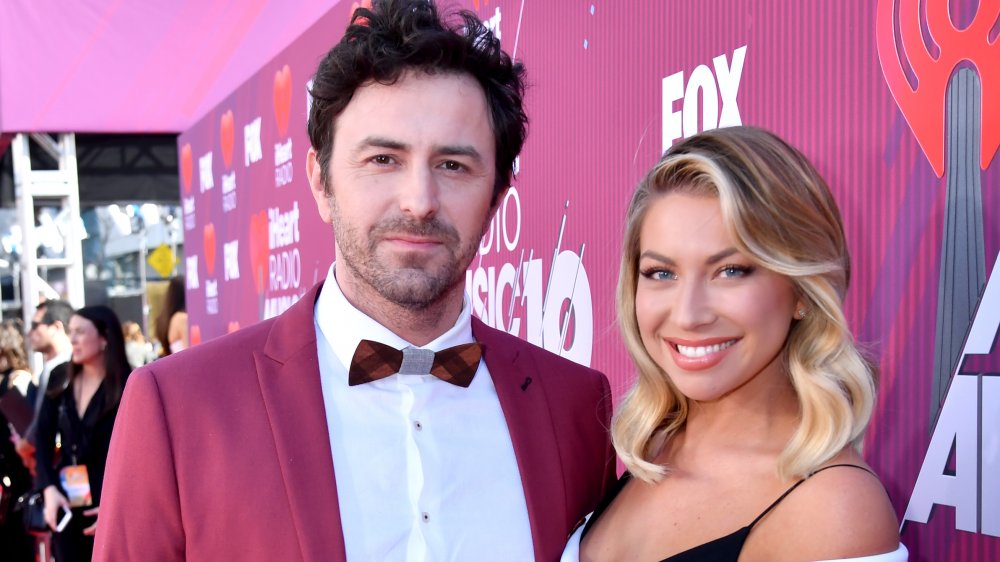 Jeff Kravitz/Getty Images
At this point, it's unclear if Stassi Schroeder and Beau Clark will lay low given everything that's going on in their lives. However, they've been very public right from the jump. This makes sense since Stassi's former Vanderpump Rules co-stars Kristen Doute and Katie Maloney introduced the couple, which is something that she confirmed on a February 2018 Watch What Happens Live appearance, according to Us Weekly. At the time, she playfully told the magazine, "Yes, I have a new Beau." And, as fans saw, Beau went on to appear on season seven of the show, which was filmed during summer 2018.
Stassi confirmed that her man was joining the cast in an October 2018 Instagram photo from the set when they filmed the season seven opening credits. Perhaps, once things settle down, Stassi and Beau will find their new "normal." Whether that's a full-on reality TV retirement or just sharing their lives through social media remains to be seen. 
While there are many fans who agree with the decision to fire Stassi as a result of her racially insensitive remarks and actions, she's arguably the most popular person who has ever been on the show, aside from Lisa Vanderpump herself, of course. As of this writing, Stassi has 2.1 million Instagram followers while LVP has 2.5 million. Based on those numbers alone, it's clear that there are still a lot of people invested in Stassi's life, which, of course, includes her relationship with Beau and their growing family.