Stars Whose Exes Revealed Way Too Much
Getty Images
Whether it's high praise or low blows, it's almost never fun to hear an ex talk about your past relationship. No one knows that more than the following celebrities, whose dirty laundry was aired out in the tabloids for everyone to read. From master manipulators to sex with Hugh Hefner, check out these stories from celebrity exes that redefine the term "too much information."
Jessica Simpson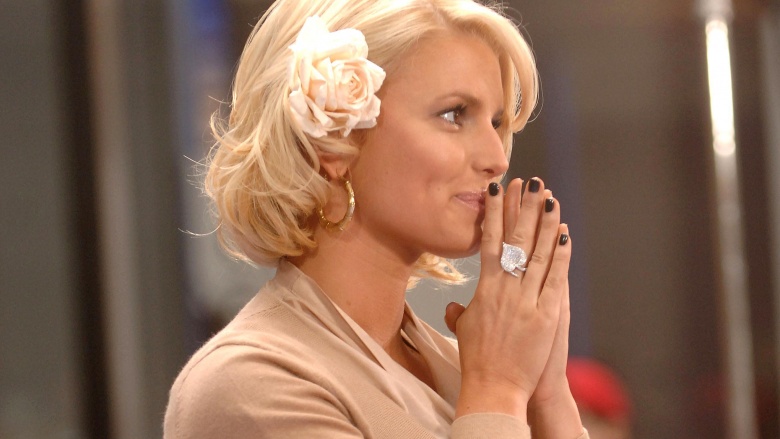 Jessica Simpson must have turned 50 shades of red after reading the interview ex John Mayer gave to Rolling Stone in 2011, in which he referred to the singer-actress as "sexual napalm" in the sack (whatever that means). "Sexually it was crazy," Mayer said of his relationship to Simpson, which lasted about ten months. "That's all I'll say. It was like napalm, sexual napalm. Did you ever say, 'I want to quit my life and just f**king snort you'?"
No. No, we have not.
Bradley Cooper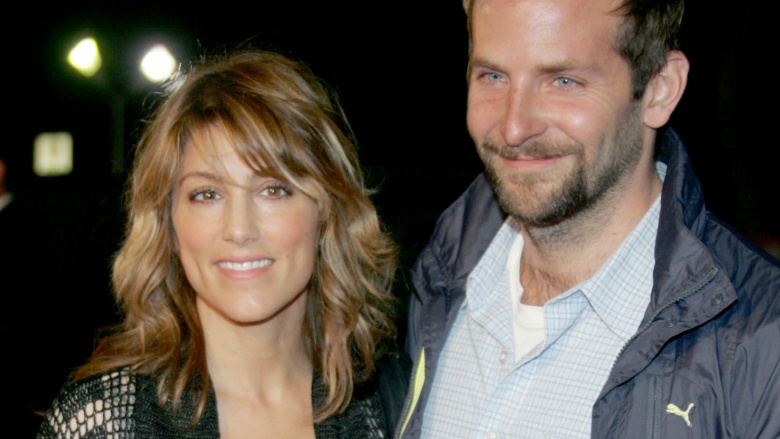 Getty Images
In 2014, Jennifer Esposito made headlines for a passage in her memoir, Jennifer's Way, in which she seemed to describe ex-husband Bradley Cooper in less-than-flattering terms. "He was funny, smart, cocky, arrogant, and a master manipulator," Esposito wrote. "I didn't necessarily find him that attractive, but I figured that I could enjoy his sense of humor and nonsense for a while." Esposito later took offense to the tabloid's coverage of the excerpt, saying, "This book is about my journey with celiac disease and only that. To refer to anything other than the subject at hand or to make this book about anything else is an insult to me and this disease that plagues so many." Yeah, okay.
Eddie Cibrian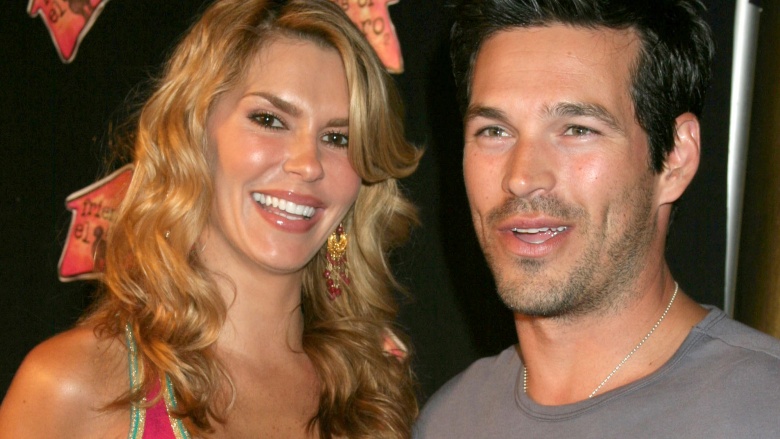 Eddie Cibrian's ex-wife, Brandi Glanville, hit Cibrian below the belt, so to speak, when Glanville accused her ex-husband of giving her an STD. "I have three permanent reminders of my marriage that I live with every day,'" Glanville wrote in her aptly titled 2014 memoir, Drinking and Dating. "[My sons] Mason, Jake, and HPV." Now, that's a mental image no one could erase.
Hugh Hefner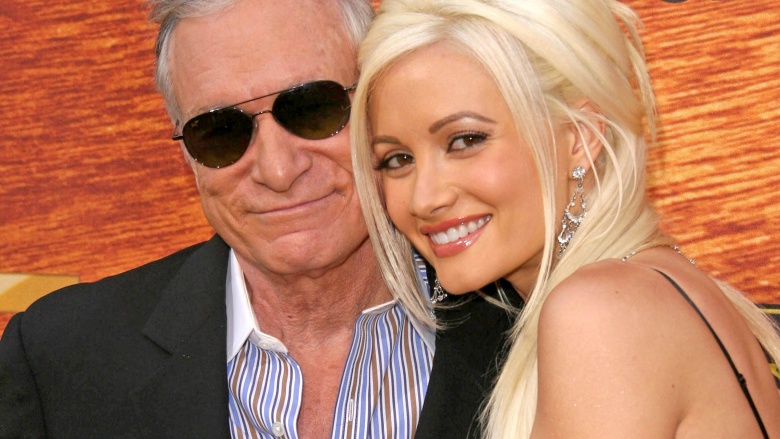 Numerous Playmates have opened up about their experiences being the girlfriend of Playboy creator Hugh Hefner. But no one went into as much horrid, unnecessary detail as Holly Madison in her 2015 memoir, Down the Rabbit Hole. In one particular passage, Madison recalls the first time she ever had sex with Hefner, from whom she split in 2008. "There was zero intimacy involved," she writes. Rather than put the gross details here, we'll let you track down the book and read the rest yourselves.
Camille Grammer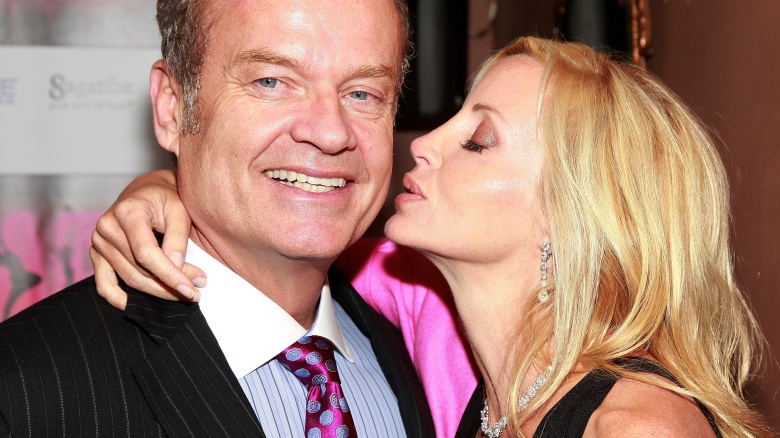 Getty Images
Kelsey Grammer's 2012 interview on Conan quickly went from funny to awkward when he discussed rumors that he had slept with his now-wife, Katye Walsh, while he was still married to his first wife, Camille. "[We] didn't do much more than kiss for several months," Grammar clarified, adding it "wasn't too hard" to remain abstinent from Walsh because he "hadn't had sex for a decade." Camille, of course, denied Kelsey's accusation, telling The Huffington Post it simply was not true. Still...ouch.
Katy Perry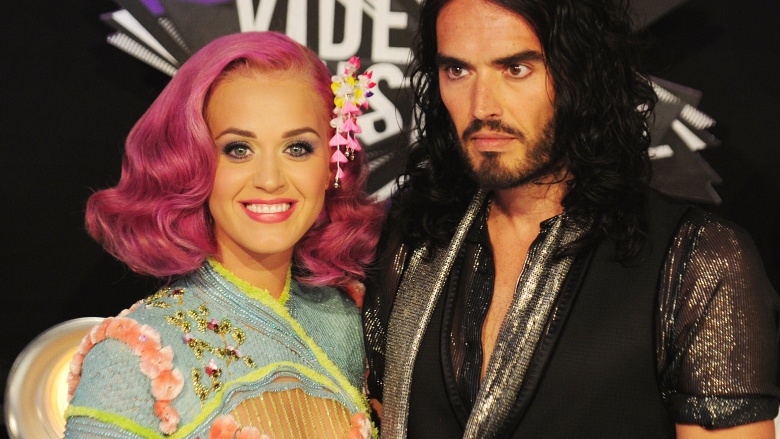 Getty Images
During a 2013 standup routine in London, Russell Brand quipped that his mind would often wander elsewhere while having sex with his ex-wife, Katy Perry. "When I got divorced, I considered becoming a monk," he joked. "When you're a monk, you're not allowed to have sex with anyone. When you're married, it's one person. That's one more than a monk. It's not that different. I'd be having sex thinking, 'Think of anyone, anyone else.'" Way to stay classy, Russell.
Denise Richards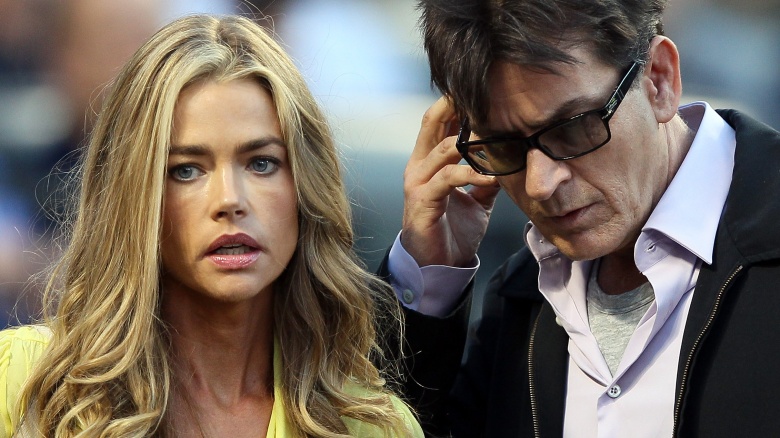 Getty Images
Denise Richards' ex-husband, Charlie Sheen, has said a number of terrible things about their relationship. But the former Two and a Half Men star took things to a whole new level of absurdity during a Twitter rant on Father's Day 2015. Among other insults, Sheen referred to Richards as "the worst mom alive" and a "despicable charlatan." So much for "winning."
Gene Hackman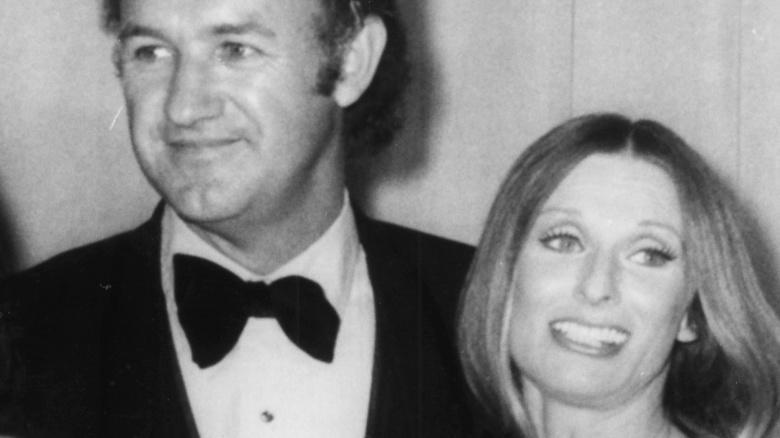 Getty Images
She may have only had one night in bed with him, but Cloris Leachman's description of sleeping with Gene Hackman was so epic, we had to include it on our list. Writing in her 2011 memoir, Cloris, the Oscar-winning actress recalls a time during the '70s when things got hot and heavy over a meal in San Francisco. "As we main course, it was as if a cosmic wind enveloped us," she writes. "Some giant space magnet was pulling us together. We didn't finish the meal. We went upstairs, flew into bed and made love. It was epic. And the next morning, Gene went back to his film and I went back to mine. I haven't seen Gene since that night, but I remember well the feisty lad he was."