The Truth About Sam Heughan And Graham McTavish's Relationship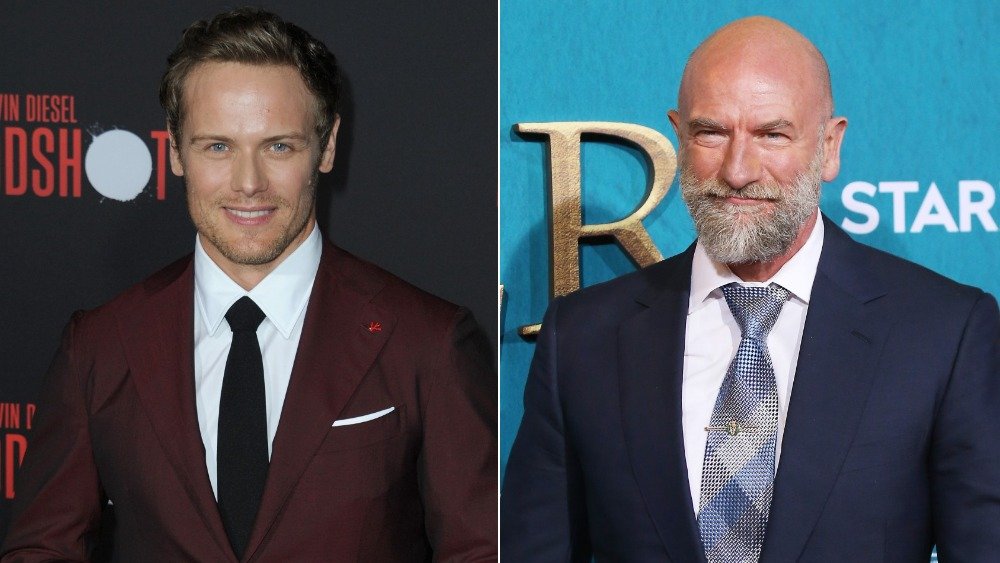 Albert L. Ortega, Michael Tran/Getty Images
Sam Heughan and Graham McTavish may be co-stars from Outlander, but there's a lot more to their friendship than just their major show on Starz. The two Scottish actors shared the screen — and fictional blood — on Outlander, but after the fifth season of the show, the two landed a new Starz deal for a different show. This time, the Scots are traveling Scotland in Men in Kilts: A Roadtrip with Sam and Graham to share Scottish history and culture.
In Outlander, Heughan plays main character Jamie Fraser and McTavish has played Fraser's uncle, Dougal MacKenzie, for a few seasons of the show. After spending so much time together shooting scenes in Scotland, Heughan and McTavish forged a friendship that led to other projects. What started as planning for a podcast called Clan Lands turned into the Starz show Men in Kilts: A Roadtrip with Sam and Graham. Heughan and McTavish seemingly worked on the planning for Men in Kilts for nearly a year, according to the Instagram for the show. 
The project was billed as Clan Lands in 2019 when work started on it, according to Town & Country, but after much planning, the TV show is a go.
Sam Heughan and Graham McTavish love to poke fun at each other
After working together for years, it's no wonder Sam Heughan and Graham McTavish have a real friendship off screen now, too. They're the type of friends who take silly pictures together and wish each other happy birthday publicly on Instagram. Even Holly Jacobs, executive vice president of alternative and syndication programming at Sony Pictures Television, noted that the friendship between Heughan and McTavish is a large part of the excitement behind Men in Kilts: A Roadtrip with Sam and Graham. 
"We are so excited to take viewers on this epic adventure with Sam and Graham. Their bond of friendship and genuine curiosity about the rich culture of Scotland is going to make for an unforgettable journey for all," she said in a statement (via Variety).
When asked how their friendship started, Heughan said on Good Morning America in June 2020 that it all started when he saved McTavish's life, but added that McTavish would say that he actually saved Heughan's life. "My life was in danger; his was too, and he just ran away. He ran away from the danger," Heughan said. And McTavish, nodding along, said, "Wow, you just went straight for that didn't you?" 
We may never know what the actual story is behind that danger, but whatever it was, it linked these two actors for work and friendship. It's also made these two comfortable enough to add some humor to their Starz series — like tandem bike-riding and poking fun at each other.