The Untold Truth Of Yohan
K-pop star Yohan, real name Kim Jeong-hwan, died on June 16, 2020, at the age of 28, according to The Guardian. The South Korean star was a member of the group TST, which used to be called Top Secret before changing its name in 2018.
TST's label, KJ Music Entertainment, released a statement to local news about Yohan's passing, according to the Daily Mail: "We are sad to relay the most unfortunate, sorrowful news. Back on June 16, TST member Yohan left this world. The late Yohan's family is currently in deep mourning."
The cause of death is not available as of this writing. "The family has pleaded that media articles about Yohan's passing, such as those making speculations about the cause of his death, be refrained out of respect. We express our deepest condolences in light of Yohan's final parting," the statement added, per the Daily Mail.
The outlet also stated that Yohan's "wake is being held at Severance Hospital in Sinchon," a region of South Korea. Then on June 18, he will be "moved to a cemetery."
Tragically, Yohan is one of several young K-pop stars to have died in recent years.
Many stars in the world of K-pop have died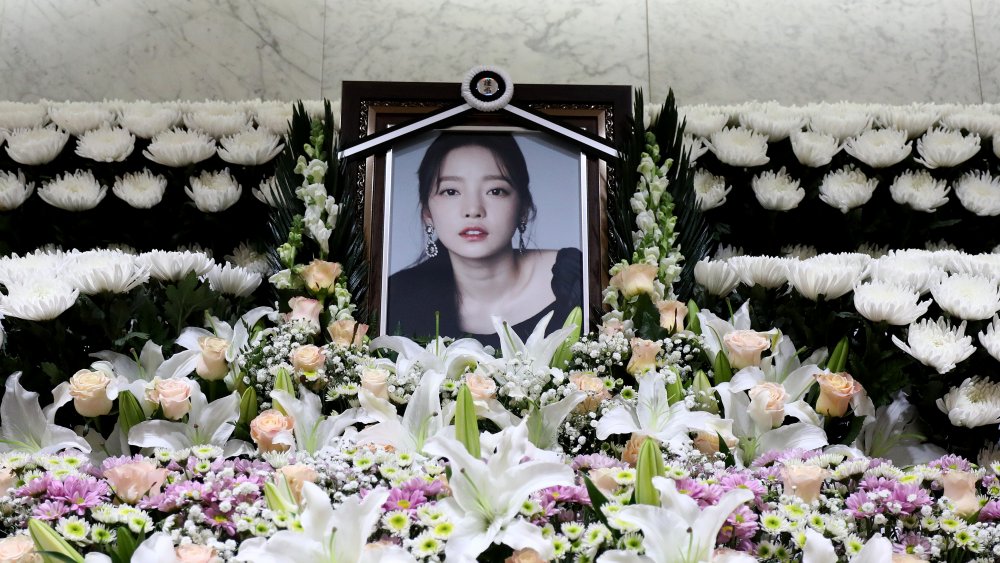 Chung Sung-jun/Getty Images
Yohan's passing in June 2020 is one of many deaths in the K-pop scene. In December 2019, singer Cha In Ha died unexpectedly at the age of 27, According to The Guardian. The cause of death, like Yohan's, was kept private. Earlier in 2019, "girl-group singers and actors" Goo Hara (pictured above) and Sulli died of suicide after experiencing harrowing online bullying.
Meanwhile, according to The Guardian, Kim Jong-hyun, a popular band member of the group SHINee, also died by suicide. Earlier, in 2015, "girl-group hopeful Ahn So-jin" passed away when she "fell from the 10th story of a building."
As for the K-pop world itself, the Daily Mail described the rigid expectation put on these stars in candid detail. "K-pop companies are notorious for being extremely strict, with young performers, known as idols, usually banned from dating or owning a mobile phone," the outlet stated. "They also work long hours, spending hours each day performing or rehearsing, often on little sleep."
Yohan first came on the scene in 2013, according to The Guardian, when he joined NOM (No Other Man). When that group broke up, he then joined TST and was a member up until he passed away.
If you or someone you know is having suicidal thoughts, please call the National Suicide Prevention Lifeline at 1-800-273-TALK (8255) or text HOME to the Crisis Text Line at 741741.