Inside Maisie Williams' Life As A Tech Entrepreneur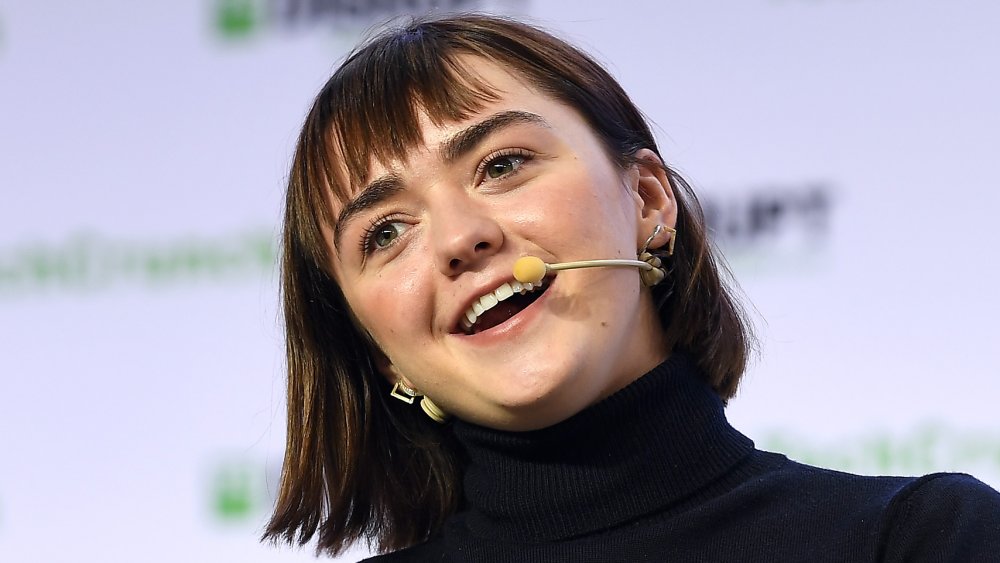 Steve Jennings/Getty Images
Everyone may know her as Arya Stark from Games of Thrones, but Maisie Williams is much more than just an accomplished actress. She's also the co-founder of a startup company called Daisie and the latest celebrity to venture into the world of tech entrepreneurship.
Williams has taken life post-GoT by the horns and is making a real difference in the world by bringing creatives together in a refreshing new way. If Instagram and LinkedIn had a love child, that would essentially describe Daisie — a startup designed to connect people from creative industries like film, photography, literature, fashion, music, and art and make it easier for them to showcase their work and collaborate on projects.
According to Wired, Williams co-founded the company with film producer Dom Santry in February 2017, while she was still filming the final season of Game of Thrones. That's right, when she wasn't slaying the Night King and battling the undead on the hit HBO series, Williams was tirelessly working on her app. "When I was shooting, Dom and I would have to FaceTime at 11 p.m. So many huge decisions were made over FaceTime," she told AngelList in 2019. "When I finished the show, I went straight to the office, every day, until we launched our MVP."
Launching Daisie is a huge accomplishment for the young star — she celebrated her 23rd birthday in 2019. Let's take a closer look inside Williams' life as a tech entrepreneur.
Maisie Williams wants Daisie to cut out the middle-man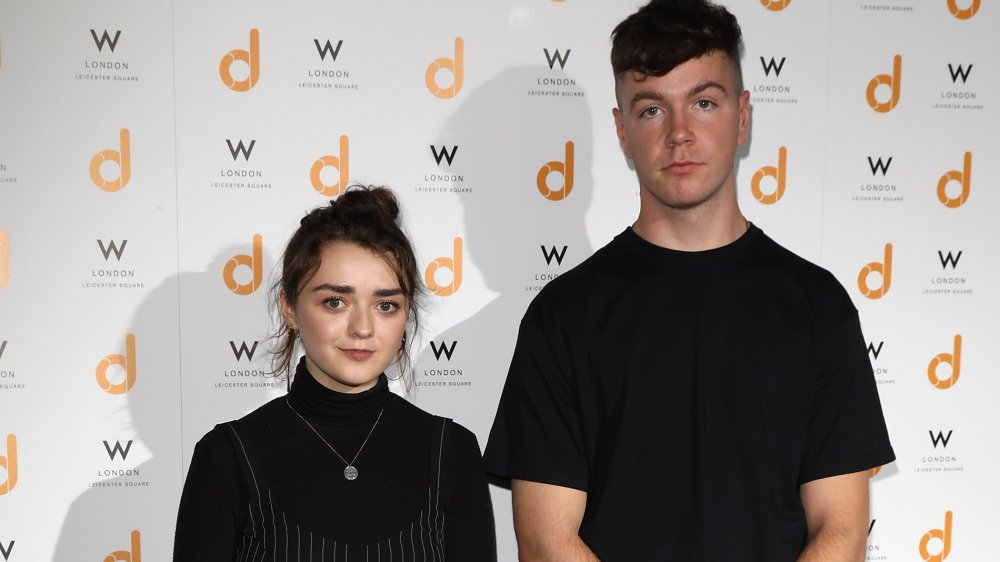 Tim P. Whitby/Getty Images
Maisie Williams and Dom Santy met on the set of the 2017 film iBoy, and according to Wired, they know how lucky they are to do what they love and want to pay it forward. "We get how hard it is to break into the creative industry and we're fired up to make it easier and better for everyone," the tech entrepreneurs said on the Daisie website.
"Daisie is where people find their people, get inspired, and make real progress together," the site said. "It's a new route into the creative world; through connections made organically and the natural development of skills. We're solving the 'messy middle' in projects by providing creators with everything they need to make their ideas happen — nurturing fresh visions, incredible collaborations, total creativity, and a diverse and positive community."
Daisie appeals to "creative people who feel like complete outcasts and weirdos," Williams told Wired. She and Santy want to cut out the entertainment industry gatekeepers and create safer spaces to network, particularly for women. "Almost 70 percent of our user base is female," Santy said.
Maisie wanted Daisie to ditch follower counts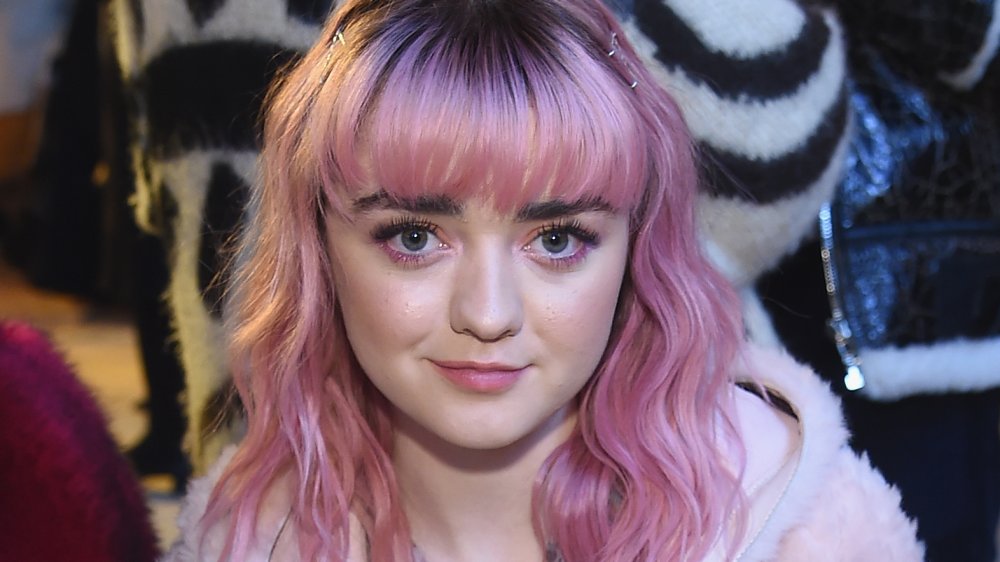 Jamie Mccarthy/Getty Images
How does Maisie Williams' tech startup actually work? According to TechCrunch, creators make a Daisie profile, just like they would on other social networks, and can then share their art on an Instagram-like feed. Users can also create shared posts called "projects," where they can collaborate with other users and receive proper credit for their work. Unlike Facebook, Twitter, and other popular social media platforms, Daisie does not have a follower count or ads.
In a 2018 interview with TechCrunch, Williams said she doesn't want the app to be a "competition" or "a popularity contest." Instead, the Game of Thrones star "wants people's profiles to grow because of the collaboration and because of the two-way connection ... We wanted to get rid of follower counts and make it more about creating chains" — like a daisy chain. 
Williams and Daisie CEO Dom Santry worked on the website and app for more than a year before officially launching it in May 2019, according to TechCrunch.