The Untold Truth Of Kristen Wiig's Relationship With Avi Rothman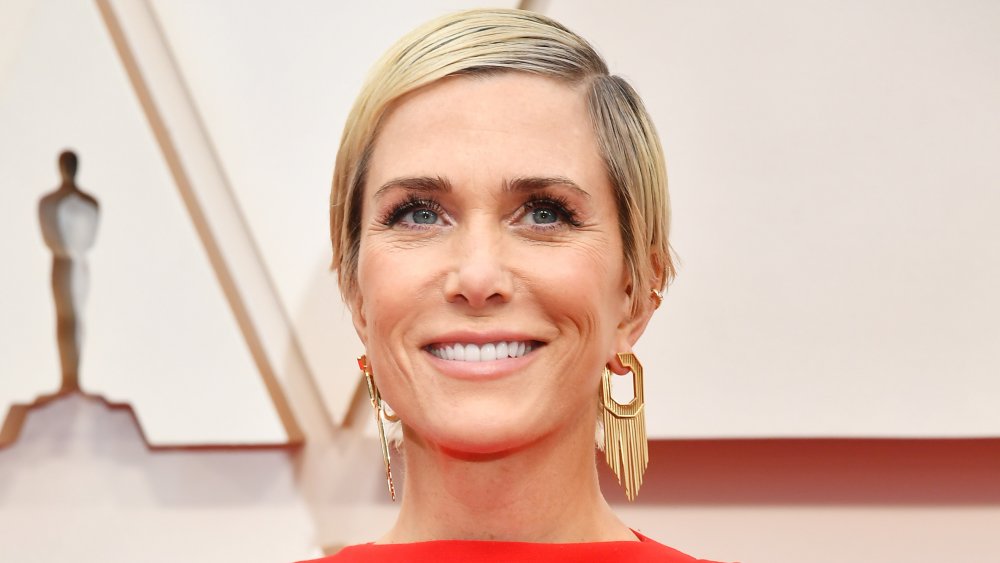 Amy Sussman/Getty Images
Kristen Wiig reportedly became a mom sometime in 2020, welcoming twins with her fiancé Avi Rothman via surrogate, according to Us Weekly. As of this writing, Wiig hasn't addressed the June 2020 report.
Before the baby news broke, Wiig returned to Saturday Night Live as the host for its second "at-home" episode of Season 45. The live shows were shut down due to the coronavirus pandemic, with the cast performing bits virtually. In her opening monologue, Wiig seemingly hinted at her impending motherhood with a Mother's Day dedication to her own mom.
"I don't know if I truly appreciated my mom the first 45 years of my life. But this year I'm feeling especially grateful for her advice, her love. I'm so thankful for all the things she's taught me, like preparing to be a mom myself," she said.
Wiig ended her monologue with a loud and high-spirited version of "Hush Little Baby," a lullaby that her mother would sing to her.
Find out more about Wiig and Rothman's relationship, including where you may have seen him before, after the jump.
Kristen Wiig is private about her relationship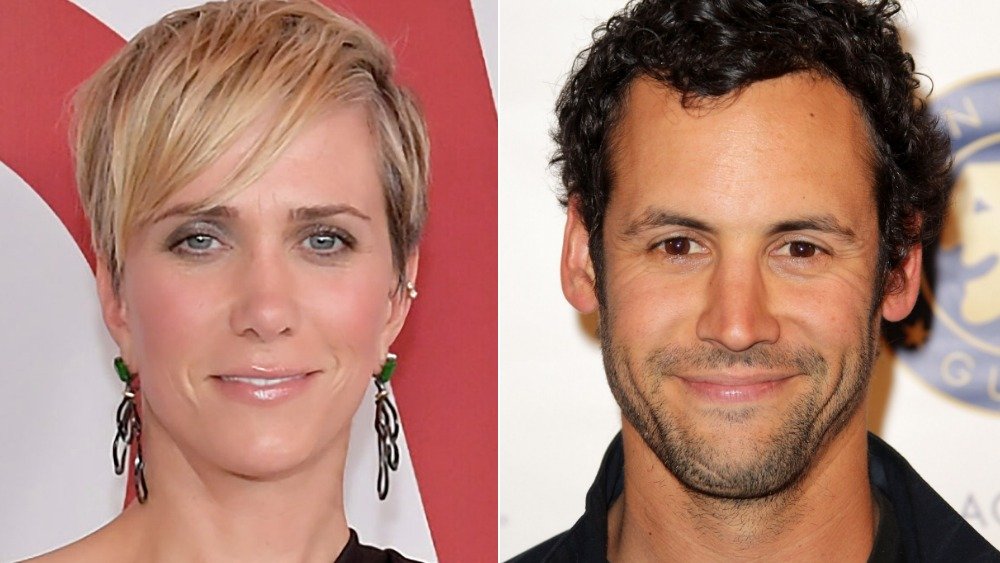 Neilson Barnard/Getty Images/Frederick M. Brown/Getty Images
Kristen Wiig and Avi Rothman were first spotted together on the beach in Kauai, Hawaii, in May 2016, according to People. A source said the actress and writer/actor had been secretly dating for months before the romantic getaway.
"He's her boyfriend. They're really happy together," the source said.
Rothman is best known for his funny web series, including Ogden The Inappropriate Yoga Guy and Modern Day Jesus. According to People, Rothman trained at the same theater as Wiig, the Groundlings Theater & School in Los Angeles.
Since their Hawaii trip, the couple has mostly kept their relationship private. They didn't formally announce their engagement, but in August 2019, TMZ noticed Wiig sporting a diamond ring on her left hand. Then in May 2020, Page Six wondered if the Welcome to Me star was hinting at a possible pregnancy during her SNL monologue.
Wiig was previously married to Hayes Hargrove from 2005 to 2009. Wiig cast doubt on the possibility of her ever getting married again while promoting Bridesmaids in 2011, revealing, according to CinemaBlend, "I probably won't ever get married (again). It's not something I would want to do."
Of course, it's possible Wiig will give the whole marriage thing another go. TBD.