Teresa Giudice Looks Completely Different Now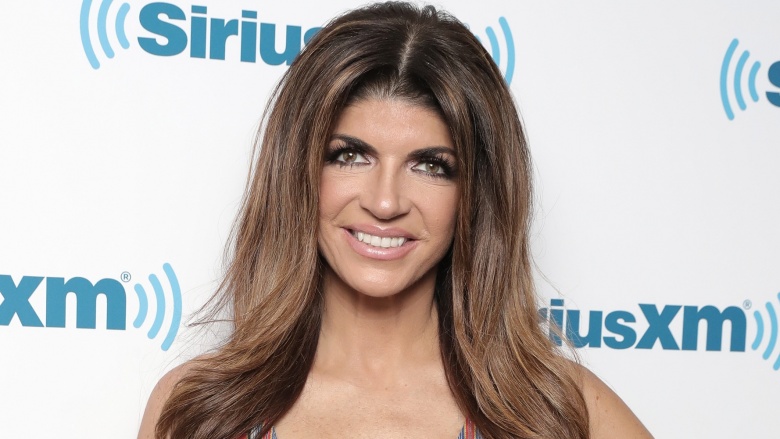 Getty Images
There's no denying Teresa Giudice has blossomed into a bona fide reality star over the last seven years with the help of Real Housewives of New Jersey. When she first stepped on the scene, she was brash, foul-mouthed, over the top, and downright gaudy. Her trials and tribulations along the way, however, have shaped her into the (somewhat) respectable businesswoman she is today, with a busy family life to boot. Relive Giudice's transformation from rough and rowdy to polished and poised.
TV Debut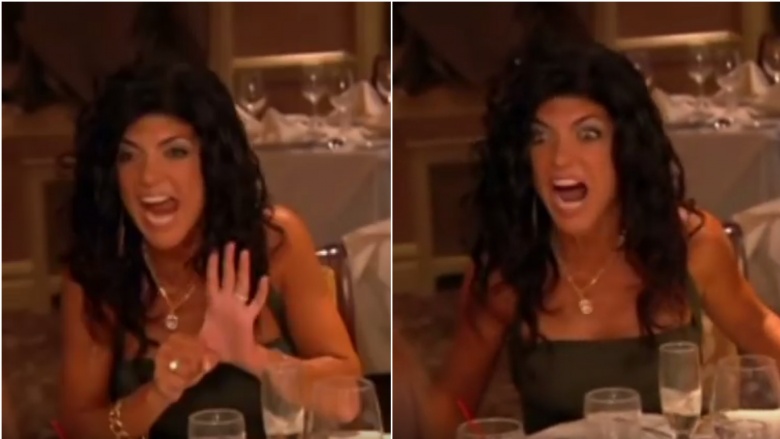 In the spring of 2009, Teresa's life changed forever when the world was introduced to a group of wild and uncouth East-Coast women on Bravo's Real Housewives of New Jersey. But there were two standout stars: Teresa and her husband Joe, who gave the show a stereotypical Italian-American couple living the high life. In those early days of reality TV, Teresa was painted as a loving mom with four daughters constantly cooking, cleaning and managing the family. She came off as a prima donna with flashy taste in cars, clothes, makeup and home décor. Cameras often captured her attitude and behavior stirring up drama with her castmates—and she cemented her place in TV history by flipping over a table and cursing during dinner.
Cookbook Glory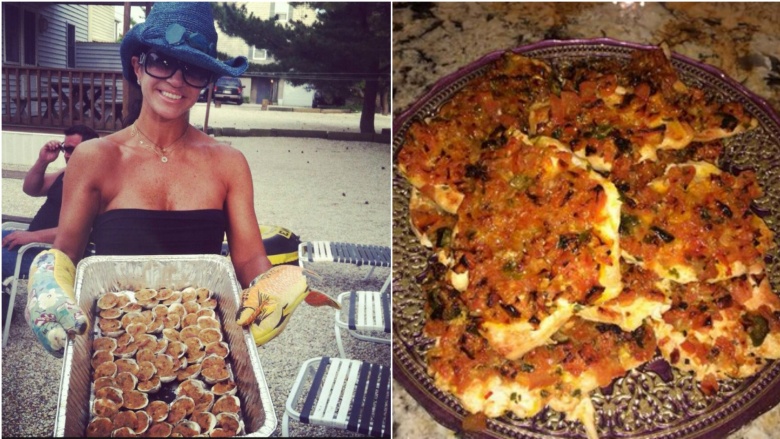 Shortly after her reality TV debut, the business deals started flying in—everyone wanted a piece of the trash-talking Italian woman with big kitchen chops. Between 2010 and 2013, she published four cookbooks between—Skinny Italian: Eat it and Enjoy It; Fabulicious!: Teresa's Italian Family Cookbook; Fabuilcious!: Fast & Fit; and Fabulicious!: On the Grill. It's safe to say her social media profile propelled her brand and bank accounts to higher levels. The softer image made her approachable and relatable to a wider audience beyond reality TV.
Sparkling Wine LIne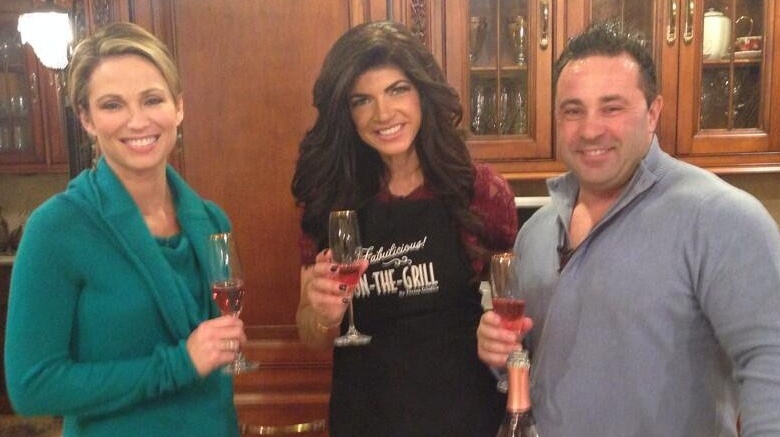 In between the cookbooks, Teresa launched her own brand of wine, called Fabellini, in the fall of 2011. Billed as a 130-calorie sparkling wine, retailing for as little as $11 and as much as $18, it was certainly a savvy business move at the time, but critics and detractors later compared her to another famous housewife: Bethenny Frankel, who'd launched her own brand of liquor, SkinnyGirl, in early 2011. Bethenny's brand was arguably more successful in the end—she sold it to a larger company for $8.1 million, according to the Huffington Post.
Celebrity Apprentice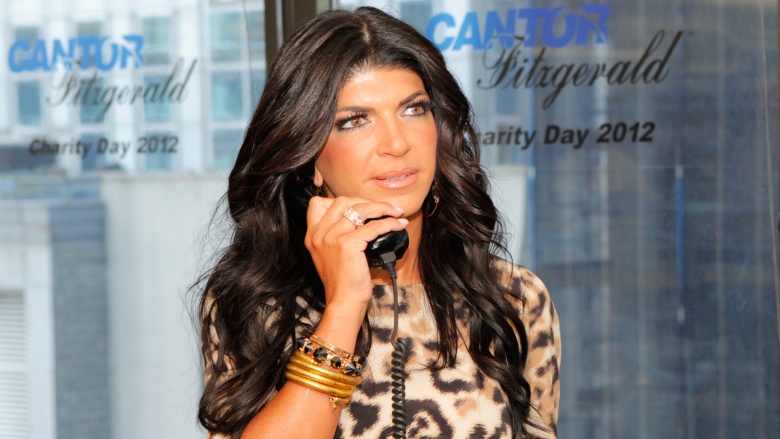 Getty Images
With a few cookbooks under her belt and a budding line of sparkling wine, there was no denying this formerly middle-class mom was moving up in the business world. Donald Trump and NBC took notice and cast her in the fifth season of Celebrity Apprentice, which aired in 2012. Giudice placed fifth in the reality competition, earning roughly $70,000 for her chosen charity.
Jail Bird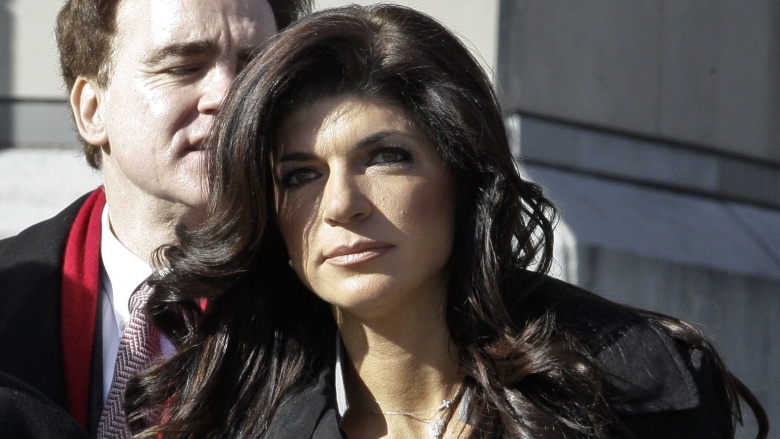 Getty Images
Teresa's world, much like that table she flipped years before, was overturned when she was sentenced to 15 months in federal prison on multiple counts of bankruptcy and mail fraud. According to Us Weekly, she was also ordered to pay $414,588 in restitution payments. Her hubby Joe was sentenced to 41 months behind bars, also for fraud. In the early hours of January 5, 2015, Teresa surrendered to the Federal Correctional Institution in Danbury, Conn., reports Entertainment Tonight. While serving time, Teresa lived simply without her family, glam squad, or TV cameras. Those decadent Italian meals she often cooked for herself were also a thing of the past. However, she did put her skills to good use by working a low-paying job in the prison's kitchen. Those designer dresses and expensive shoes weren't an option either—she was forced to wear an ugly olive-green-and-gray prison jumpsuit during her stay.
Hot Mess Biography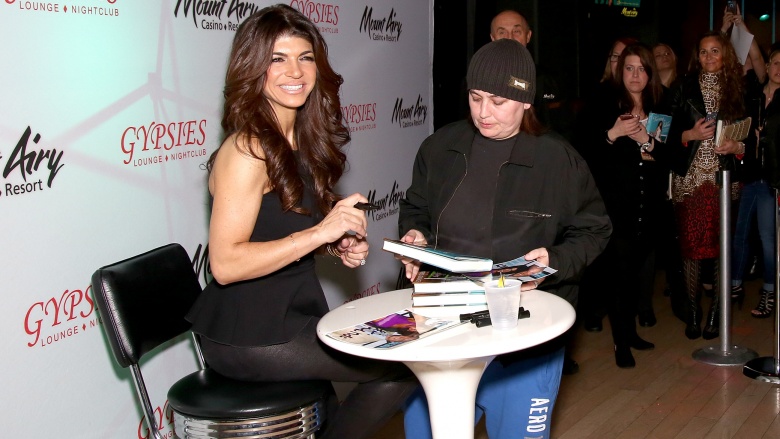 Getty Images
Teresa was released from prison just before Christmas in 2015. In February 2016, she managed to put out a memoir, Turning the Tables: From Housewife to Inmate and Back Again, detailing every gritty moment of her prison stint. The juiciest part was the constant lesbian sex happening around her: in one passage, she recalled catching a whiff of a foul fish order in her bunk one late night before seeing two of her fellow bunkmates in flagrante delicto. "The women were getting it on so much in there that our room became known as the Boom Boom Room," she wrote. Teresa also dished on how women created homemade devices for pleasuring themselves during those lonely nights.
Yoga Guru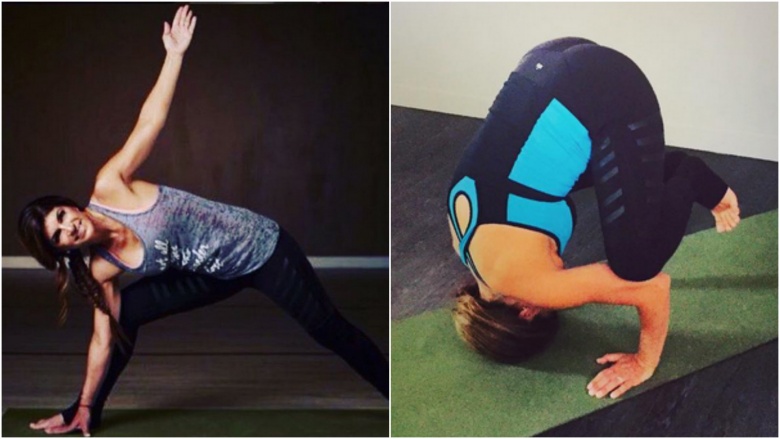 In the months since finishing her prison term, Teresa took what appeared to be a more Zen-like path. She credited yoga with helping her get through prison—and after release, she set about becoming a yoga instructor, reports People. In order to become certified, she needed to complete 200 hours of instruction. "I want to come out with my own yoga DVD tape, my own yoga line," she explained to the magazine. "If you put out what you want, sometimes you get it. Never say, 'I can't do that,' because then you're already bringing yourself down."
Joe's Prison Term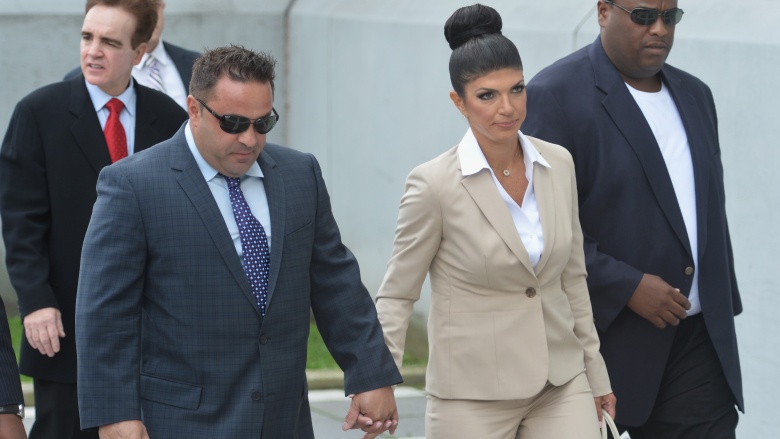 Getty Images
In March 2016, Joe entered prison to begin serving 41 months at New Jersey's Fort Dix prison, with the additional prospect of possible deportation back to Italy after he's finished. Being away from Joe for the next few years is a daunting prospect—she'll essentially be living life as a single woman, running her businesses and juggling kids all on her own—but Teresa sounded an undaunted note after he went to lockup. "I'm sticking by my husband. When you get married, you go through good times and bad times. Unfortunately, right now it's a bad time," she told the New York Daily News. "My marriage, knock on wood—where's wood?—is still together and it's going to stay together."