Celebrity Scandals No One Was Expecting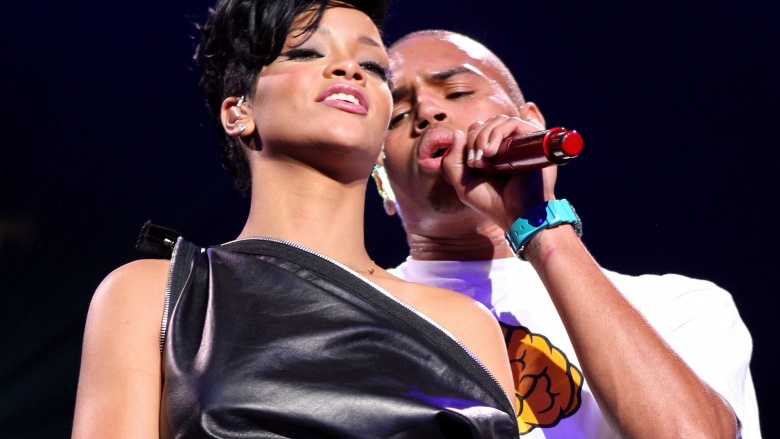 Getty Images
With so many scandals dominating today's tabloids, it takes something truly shocking to happen in Hollywood for us to be caught off guard. Such was the case for these stories, which touch upon everything from hookers, to extortion attempts and, yes, even shoplifting. Relive these jaw-dropping moments with us now, won't you?
David Letterman's $2 Million Extortion Scandal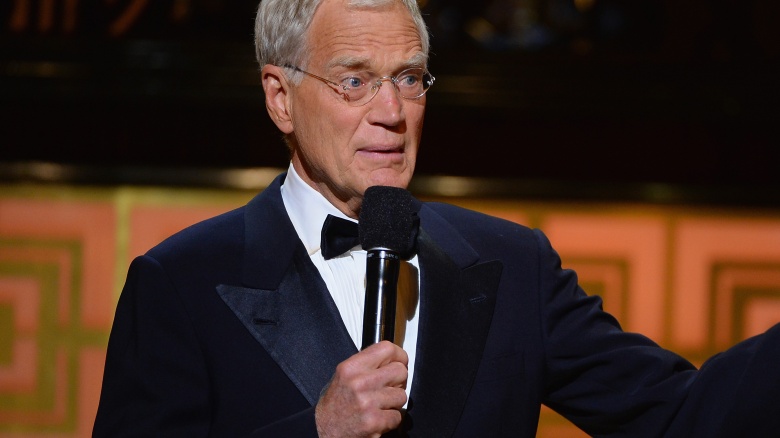 Getty Images
The revelation that talk-show host David Letterman was the target of a $2 million extortion plot over allegations that he had affairs with female staff members was shocking in itself. But it was the way in which Letterman revealed the scandal that made it truly jaw-dropping. On October 1, 2009, Letterman spent over 10 minutes on the Late Show discussing the details of the extortion attempt, all of which were previously unknown to the public. In fact, the audience at that night's taping was so surprised by Letterman's candor, they spent the first few minutes laughing, as if it were some sort of joke. In 2015, in the run up to Letterman's retirement, the now-68-year-old host admitted to the New York Times he thought the incident would get him fired.
Tiger Woods' Many, Many Affairs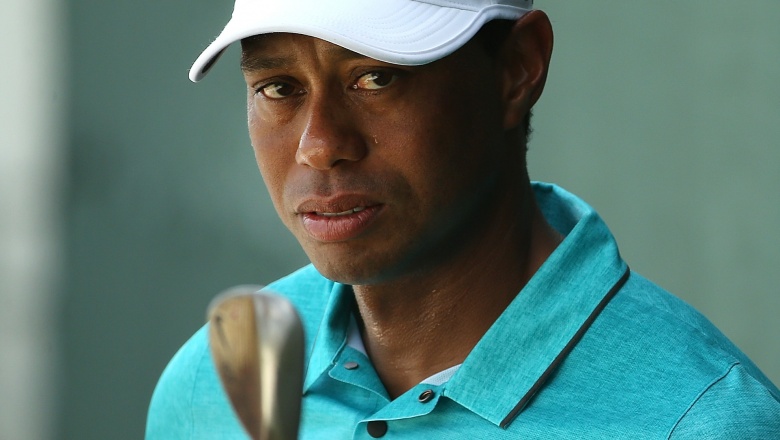 Getty Images
On November 25, 2009, The National Enquirer reported that pro-golfer Tiger Woods had been cheating on his wife, Elin Nordegren. Two nights later, at around 2:30 AM, Woods crashed his car outside his Florida home, reportedly after a dispute with Nordegren. From there, all hell broke loose, as more and more stories of Woods' alleged philandering hit the tabloids. Some tabloids reported that Woods had slept with—wait for it—around 120 women during the course of his marriage.) Naturally, Nordegren filed for divorce, which was finalized in December 2010.
Brad Pitt Leaves Jennifer Aniston For Angelina Jolie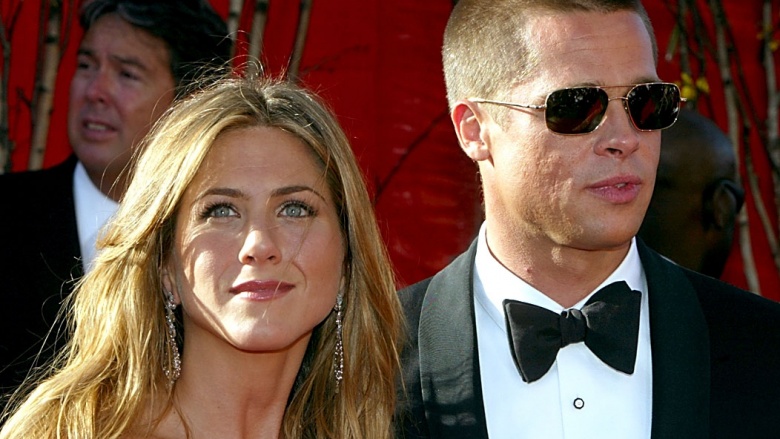 Getty Images
Brad Pitt and Jennifer Aniston were one of Hollywood's most beloved and respected couples. That's why so many jaws dropped when word got out that they were separating less than five years into their marriage. Although it took a couple of months, the tabloids eventually linked Pitt to his Mr. & Mrs. Smith costar, Angelina Jolie, launching an unrelenting tabloid saga that continues to this day. At first, Pitt and Jolie were adamant that they did not hook up until after Pitt and Aniston separated. Naturally, nobody believed them.
Arnold Schwarzenegger Fathers A Child With His Housekeeper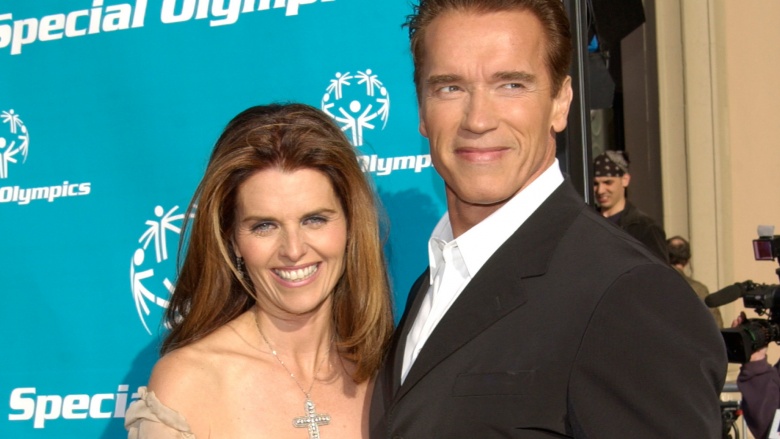 In May 2011, Arnold Schwarzenegger and Maria Shriver shocked millions when they announced their marriage was ending after 25 years. A few days later, everything became clear: according to a report from The Los Angeles Times, Schwarzenegger had fathered a son with a member of his household staff (later identified as Mildred Baena) a few years before he ran for Governor of California. In a statement released to the Times, Schwarzenegger confirmed the reports, saying he told Shriver about the event after his two-term stint as Governor had ended in January of that year. "I understand and deserve the feelings of anger and disappointment among my friends and family," Schwarzenegger said. "There are no excuses and I take full responsibility for the hurt I have caused. I have apologized to Maria, my children, and my family. I am truly sorry."
Jesse James Cheats On Sandra Bullock; Nazi Photos Exposed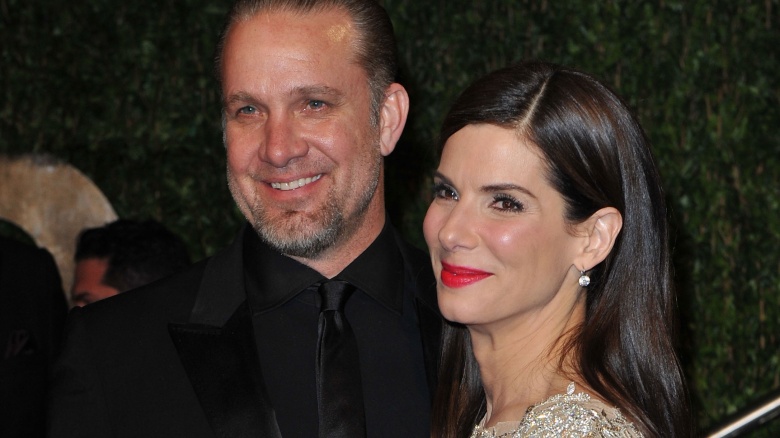 Getty Images
Sandra Bullock is one of Hollywood's most likable, beautiful, and successful celebrities. So, why the hell would anyone want to cheat on her? That's exactly what everyone was asking after it was reported that Bullock's husband, Jesse James, had cheated on her with multiple women during their five-year marriage. To make matters even worse: photographs of James wearing old Nazi memorabilia and doing the Nazi salute leaked to the Internet, putting the final nail in an already sealed coffin. Bullock—who has not dated since her divorce— spoke about the deterioration of her marriage in a 2013 interview with Vogue, saying, "I am exactly where I want to be now. You can't go backward. I'm not going backward."
Hugh Grant Hooks Up With A Hooker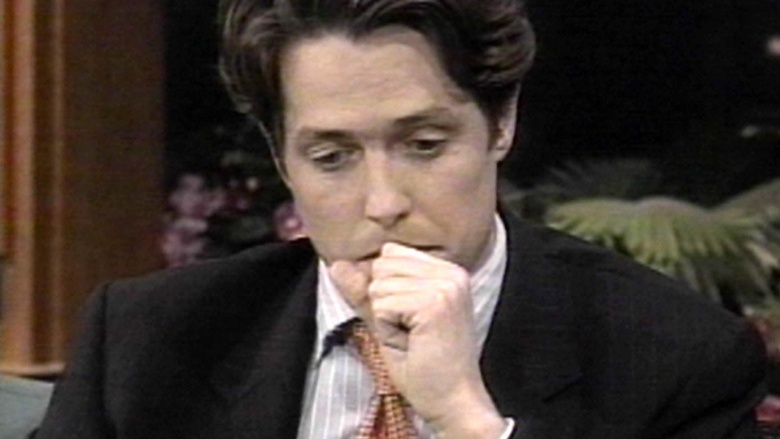 Getty Images
By the mid '90s, British actor Hugh Grant had it all: good looks, a flourishing movie career, and a budding relationship with the equally sexy Elizabeth Hurley. And then, like so many men before him, he totally screwed it up. On June 26, 1995, Grant was arrested for engaging in lewd conduct with a prostitute named Divine Brown (real name Estella Marie Thompson). Grant's sexcapade—which resulted in him having to pay a $1,000 fine—was subsequently splashed across the tabloids, damaging Grant's career and his relationship with Hurley in the process. Eventually, Grant addressed the scandal in an interview on The Tonight Show with Jay Leno, during which Leno asked Grant the one question on everyone's mind: "What the hell were you thinking?" Seriously, dude—what the hell?
Winona Ryder Goes Shoplifting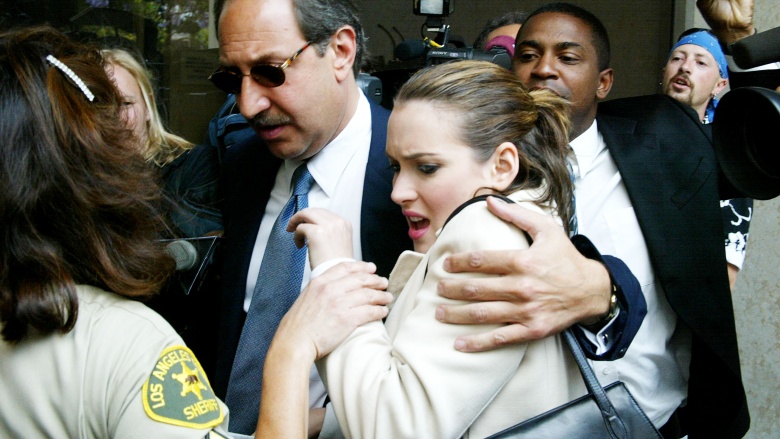 Getty Images
When you're rich and famous, the last thing you need to do is steal a bunch of clothes. Sadly, that didn't stop actress Winona Ryder from trying to steal over $5,000 worth of clothes and accessories from Saks Fifth Avenue's Beverly Hills location in late 2001. Nearly a year's worth of tabloid drama followed before Ryder was finally convicted of grand theft and vandalism and sentenced to three years' probation, drug counseling, and numerous fines for her crimes. The incident badly damaged the two-time Oscar nominee's career. To this day, she's yet to come anywhere close to the success she had in the '90s.
Chris Brown Physically Assaults Girlfriend Rihanna
Getty Images
The music industry was shaken to the core after it was revealed that Chris Brown had brutally beaten his girlfriend, Rihanna, in the early hours of February 8, the same day as the 2009 Grammy Awards. The incident took place in Brown's car, and began after Rihanna reportedly discovered a text message sent to Brown by another girl. According to the police report, Brown—who was eventually sentenced to five years' probation and six months' community labor—repeatedly punched the R&B superstar, to the point where her face was left bloodied and bruised. At one point, Brown reportedly yelled, "You just did the stupidest thing ever. Now I'm really going to kill you."
Britney Spears' Public Meltdown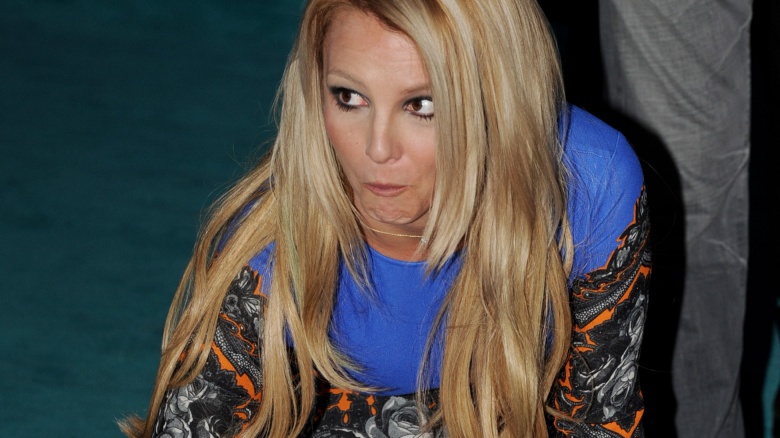 Getty Images
Britney Spears had a sad and disastrous year in 2007. Amid stints in rehab, Spears exhibited bizarre behavior in public on multiple occasions, including, most famously, when she walked into a hair salon in Tarzana, California, and proceeded to shave the hair off her head. More whacked-out behavior escalated (remember that time she smashed a paparazzo's car window with her umbrella?) to the point where she eventually lost custody of her two sons to her now ex-husband, Kevin Federline. Things hit rock bottom for the Grammy-winning singer when she was placed on a 72-hour psychiatric hold after she reportedly locked herself in the bathroom with one of her sons. There is a bright side, though: that also marked the day her recovery began.