The Untold Truth Of Teyana Taylor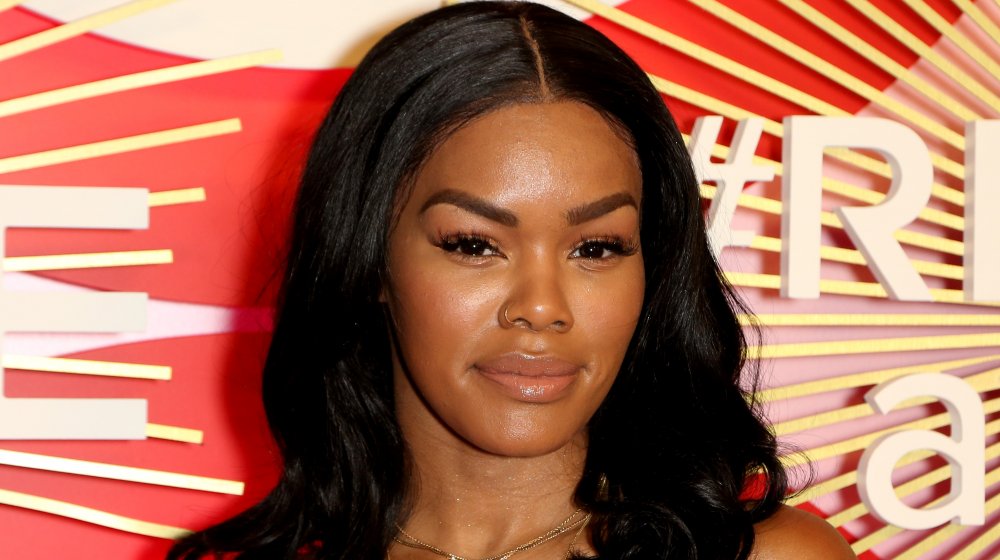 Gabe Ginsberg/Getty Images
Teyana Taylor is the kind of person who tends to wow people with everything she does. Whether it's her work as a singer, actress, model, or dancer, she has the talent, the looks, and the drive to captivate fans. For instance, back in 2016, the public went wild for her smooth moves in Kanye West's video for "Fade."
When West premiered the video at the 2016 MTV Video Music Awards, Taylor told Vogue that it was a pretty epic moment for her. "I was shaking. I was on Twitter and Instagram, but my phone was shaking because my hand was shaking. I was so nervous because it was really a do-or-die moment."
"I've worked so hard and I didn't know that that moment was going to be that huge because I didn't have time to mentally prepare. But it was dope that I was able to really sit back and really take in the whole moment," she said. Taylor explained that the experience was so "emotional" because, after years of being in the industry, "everything [she's] been through" made the "moment so much more special."
Frankly, life keeps leading Taylor to wonderfully special moments, including one announcement that she made in June 2020.
Teyana Taylor used another video to make a big announcement
When Teyana Taylor appeared in Kanye West's workout-inspired "Fade" video looking like she was a muscular goddess sculpted out of marble, she had given birth to a baby girl, Junie, only months before, according to Vogue. When the little one came into the world, "[t]here wasn't time to get to a hospital," so "with the guidance of a 911 operator," Taylor's then-fiancé and now-husband, NBA star Iman Shumpert, "got his biggest assist ever, delivering his own daughter in the couple's bathroom," The Washington Post reported in December 2015.
We wonder if things will be as eventful when the couple welcomes baby #2 into the world. In June 2020, Taylor used the music video for her song, "Wake Up Love" to reveal that they were expecting their second child. In the video, the couple can be seen in a fluffy, white bed together before being joined by their daughter. At the end, Taylor reveals her baby bump to her family's obvious delight.
"We're ready, and we're very excited," Taylor told People in June 2020. "Iman is super excited. Junie is ecstatic — I'm talking super ecstatic. Everybody is just excited. I can't wait. I've got three more months left until we meet our little princess."