Justin Bieber Quits Instagram Amid Feud With Selena Gomez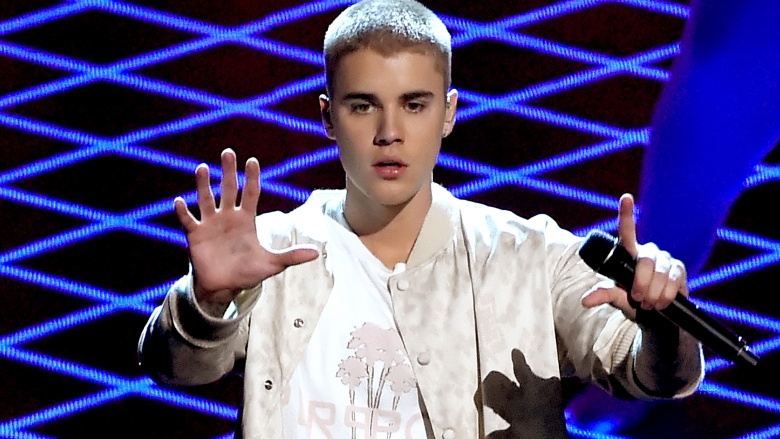 Getty Images
Singer Justin Bieber has quit Instagram after some heated comment exchanges with ex-girlfriend Selena Gomez on the popular social media platform.
Bieber's followers—all 77.8 million of 'em—found out the news in the early morning hours of Tuesday, August 16th, 2016, when the "Sorry" singer's account suddenly read, "Sorry, this page isn't available." The account had previously been switched to "private" late Monday evening, according to The Daily Mail. Of course, Bieber's sudden decision to quit Instagram wasn't all that surprising to anyone who's been following the story over the last few days. As Nicki Swift previously reported, the 22-year-old singer threatened to make his Instagram account private on Sunday amid criticisms from fans over his rumored relationship with Lionel Richie's 17-year-old daughter, Sofia Richie. Over the weekend, Bieber posted a string of photos featuring him and Richie together.
"I'm gonna make my Instagram private if you guys don't stop the hate this is getting out of hand," Bieber wrote alongside a picture of him and Richie, who turns 18 in September. "If you guys are really fans you wouldn't be so mean to people that I like."
The drama took an unexpected turn when Bieber's ex, Selena Gomez, commented on the photo. "If you can't handle the hate then stop posting pictures of your girlfriend lol—it should be special between you two only," she wrote, according to Us Weekly. "Don't be mad at your fans. They love you."
Although he didn't address her by name, Bieber retorted by seemingly accusing Gomez of using him for attention. "It's funny to see people that used me for attention and still try to point the finger this way. Sad. All love," he wrote. "I'm not one for anyone receiving hate. Hope u all can be kind to my friends and each other. And yes I love my beliebers."
Naturally, the drama only continued—this time, with cheating allegations coming from both sides. "Funny how the ones that cheated multiple times are pointing the finger at the ones that were forgiving and supportive, no wonder fans are mad," Gomez wrote. "Sad. All love." To which Bieber replied: "I cheated...Oh and I forgot about you and Zayn?"
Many have since speculated that Bieber was referring to former One Direction member Zayn Malik in his comment. After the exchange, Gomez took to Snapchat to post what many are calling an apology for the comments she wrote on Instagram. "What I said was selfish and pointless," she wrote. The caption was accompanied by a simple black background.
As for Biebs: whether he will actually stay away from Instagram for good remains to be seen. Numerous celebrities—among them Demi Lovato and Saturday Night Live star Leslie Jones—have recently announced they were leaving various social media platforms, only to return shortly thereafter. In other words, this probably isn't the last we'll hear from him, for better or for probably worse.