The Real Reason Carly Pearce And Michael Ray Are Getting Divorced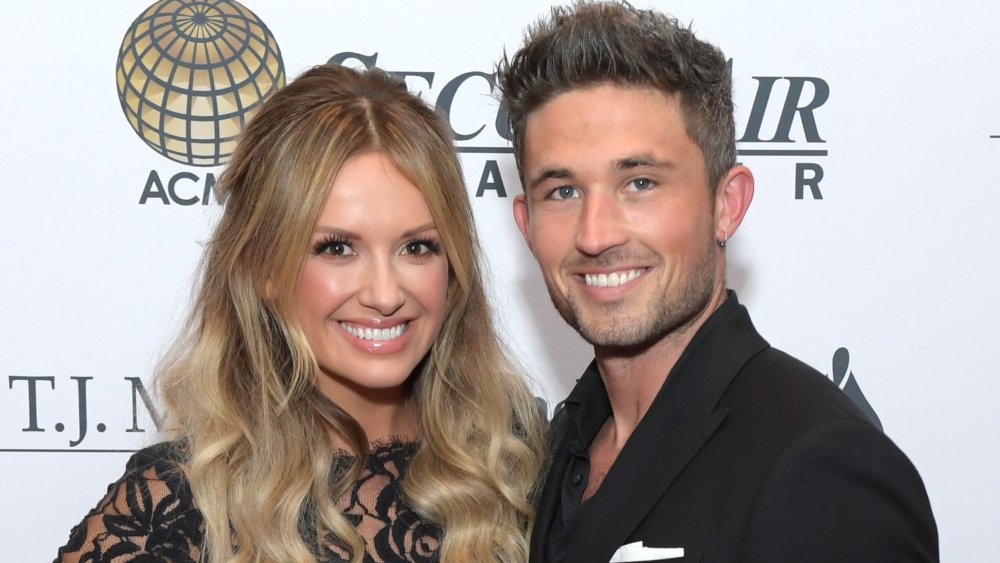 Jason Kempin/Getty Images
There are quite a few celebrities who have found themselves getting involved in — and then quickly getting out of — super short marriages, including Kim Kardashian and Kris Humphries, Carmen Electra and Dennis Rodman, as well as Renée Zellwegger and Kenny Chesney. Now, Carly Pearce and Michael Ray will join the list of former spouses who were only married for a brief time. On June 22, 2020, People reported that the country music stars were headed for divorce after only eight months of marriage.
Pearce and Ray said "I do" on Oct. 6, 2019, during a wedding that included 100 guests that were all friends and family. At the time, the bride seemed sure of their compatibility, telling People, "Knowing without a shadow of a doubt that I didn't settle for something less than truly the person that I think was made for me is something that I am thankful for."
However, People explains that in the months leading up to their split, "eagle-eyed fans started noticing the couple — known to be vocal about their love on social media — were posting about each other less and less." Apparently, "Ray and Pearce last shared birthday tributes for each other on Instagram on April 24 and April 29, respectively, while Ray also posted a congratulatory note for Pearce on his Instagram Story after 'I Hope You're Happy Now' topped the charts..."
While their relationship apparently fell apart as spring turned into summer, fans are surely wondering what went wrong.
Carly Pearce and Michael Ray's split was their 'last resort'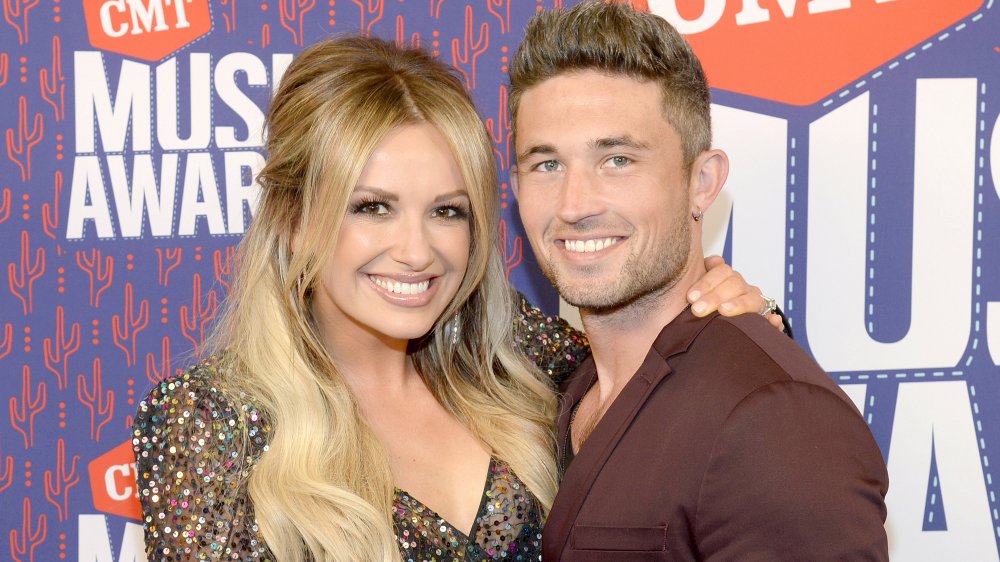 Rick Diamond/Getty Images
Ending a marriage is rarely easy and doing so after less than a year is surely tough. Apparently, for Carly Pearce and Michael Ray, the choice to split was indeed "a hard decision," according to a source close to the "It Won't Always Be Like This" singer who spoke to People. Adding that this "wasn't something [Pearce, who was the one who filed for divorce] wanted to have to do," the source explained this wasn't "a quarantine realization — it was a last resort."
The couple had been isolating with each other and relatives during the coronavirus pandemic, "splitting their time ... between their place in Nashville and their families' homes," People noted. Prior to their last public appearance together at the Grand Ole Opry on June 6, 2020 — where they performed with Steve Wariner and Lee Brice, "who sat between them on stage" — Ray opened up about how they were passing the time. "You just drink wine and walk around a small town," he said. "I don't think I've ever walked more in my life. I felt like we were retired. We just didn't have anything else to do but walk."
"It's been a hard time for everybody," Ray continued. "But we've really tried to find the silver lining in it, and go, 'We're not getting out of this, so how do we make the most of it?'"
Unfortunately, for the couple, they didn't get out of it without splitting up first.