Amber Heard And Johnny Depp Settle Their Divorce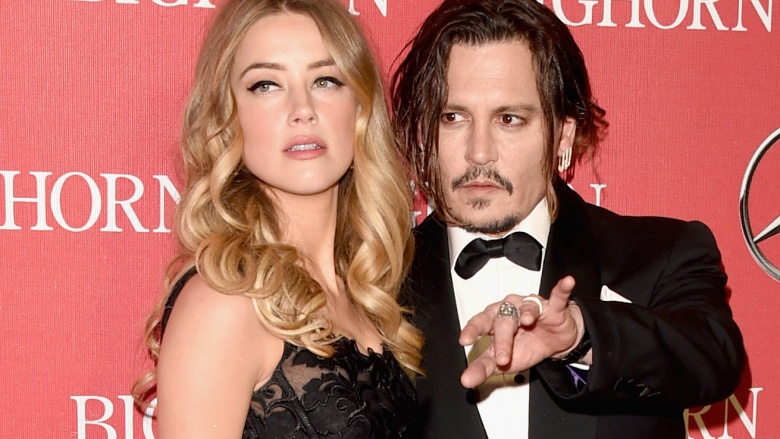 Getty Images
Johnny Depp and Amber Heard have finally settled their extremely contentious divorce out of court.
On Tuesday, August 16, the exes released a joint statement, announcing to TMZ, "Our relationship was intensely passionate and at times volatile, but always bound by love. Neither party has made false accusations for financial gains. There was never an intent of physical or emotional harm. Amber wishes the best for Johnny in the future. Amber will be donating financial proceeds from the divorce to a charity."
The language is telling: Depp and his camp initially refused to sign a statement saying he committed domestic violence against Heard, whose team reportedly included it in their settlement terms last week. While the current statement doesn't say Depp committed domestic abuse, it also doesn't deny it, because it states that neither party—which includes Heard—"made false accusations for financial gains." That also means Heard didn't lie to increase her payout from the split.
People reports that Depp will pay Heard $7 million, including attorneys' fees, which is $1 million less than earlier reports speculated. It's unclear how much of the money Heard plans to donate to an unspecified charity. The deal was sealed after Heard sat for a 7-hour deposition on Saturday after several failures to do so previously.
The settlement comes off the heels of several disturbing reports about the couple. Over the weekend, a video leaked of Depp drinking wine, slamming cabinets, swearing, and throwing a wineglass across the room during an argument with Heard, who was recording the incident. (Heard denied leaking the footage.) On Monday, photos from Heard's domestic violence evidence exhibits were released to TMZ. These photos depicted injuries Depp suffered in an alleged "jealous rage" in March 2015, just a month after the pair married. Depp was reportedly set off by Heard's alleged involvement with Billy Bob Thornton, an allegation that Thornton and Heard have both firmly denied.