What You Need To Know About Alex Guarnaschelli's Fiancé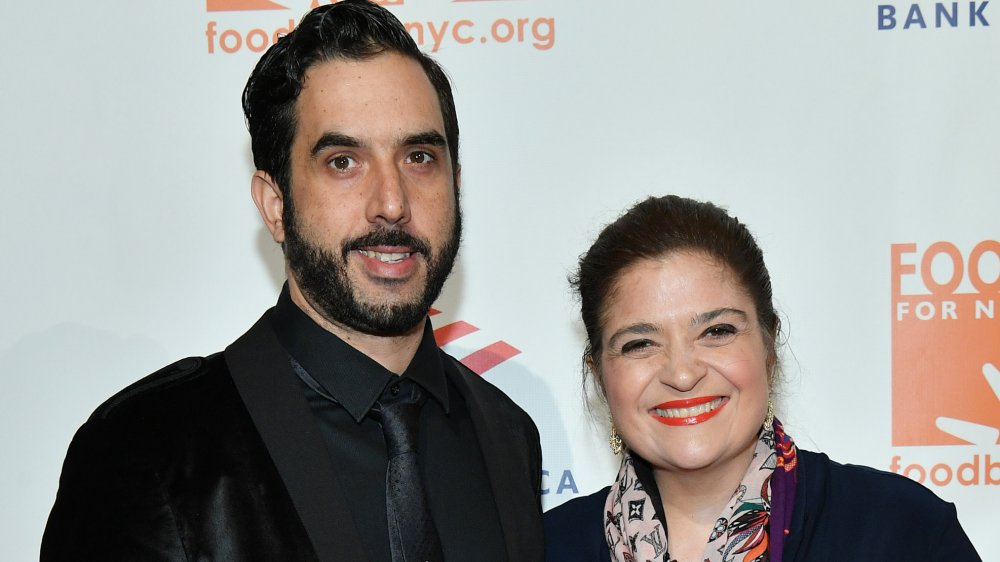 Dia Dipasupil/Getty Images
It's a match made in heaven.... and the kitchen! Celebrity chef Alex Guarnaschelli is engaged to another chef, Michael Castellon – how perfect. The lovebirds announced the happy news via Instagram on June 20, 2020. 
Guarnaschelli, for those of you who need a refresher, is a big deal in the Food Network world. She embarked on her culinary career by attending La Varenne Cooking School in Burgundy, France, according to Food Network's official website. Guarnaschelli "worked under the tutelage of many French restaurateurs before moving to New York," per the outlet. Since then, Guarnaschelli has taken the cooking world by storm. Over the years, she's published several cookbooks, including Cook with Me and Old-School Comfort Food: The Way I Learned to Cook.
Additionally, the talented foodie is a judge on Chopped, but she's no stranger to reality television. In 2012, Guarnaschelli won The Next Iron Chef: Redemption. These days, she's the executive chef of Butter, an exclusive restaurant in New York City.
While Guarnaschelli is no newbie, her fiancé is also established in the culinary world. Castellon, who goes by Chef Mike, was the 2017 Chopped champion, per Today. He has "also appeared on Guy's Grocery Games and on Iron Chef America as Alex's sous chef," per Distractify.
When asked how they first met, Guarnaschelli had the cutest story and their engagement story was even better — keep reading!
Alex Guarnaschelli wants her wedding to be a 'tri-state rager'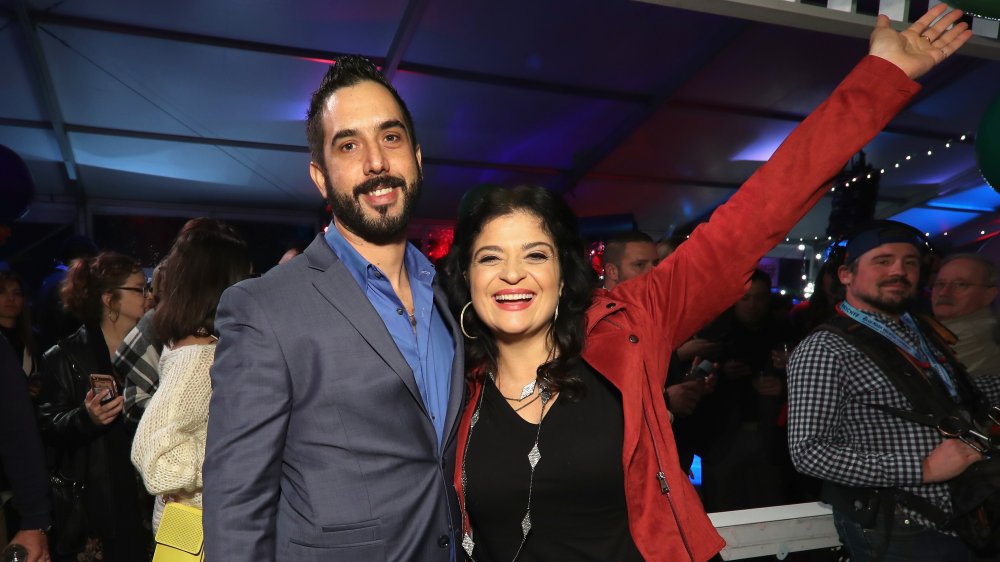 Cindy Ord/Getty Images
Alex Guarnaschelli met Michael Castellon in 2016, according to People. "I was out to dinner with a friend, and at a restaurant, and I knew the waiter, and I was eating dinner and I said, 'This steak is just so good,'" she told the outlet. "And the waiter, my friend, said, 'Oh my God, my best friend is the cook, the chef, here. He's amazing. You got to meet him.'"
Guarnaschelli added: "I went in to meet him and tell him the steak was delicious and that was it." Talk about love at first bite! 
So how did Castellon pop the question? Apparently, Chef Mike "pulled the car over, claiming to see a stray dog." Upon closer inspection, he told Guarnaschelli that it was actually a baby dear (an excellent ploy as she loves animals). After getting out of the car, while she attempted to find the deer, Castellon got down on one knee and proposed, using a stunning emerald ring that has been in his family for years, according to People.
Guarnaschelli has been married before, according to Distractify. She shares a daughter, Ava, with her ex-husband, Brandon Clark. Per the outlet, they got married in 2007 and divorced in 2015.
As for her wedding to Castellon, Guarnaschelli isn't worried about rushing anything. According to People, she said, "We're not in any hurry, but I want to have a blowout," adding, "I want a tri-state rager." We'll be waiting by the mailbox for our invite!