What's Really Going On Between Justin Bieber And Selena Gomez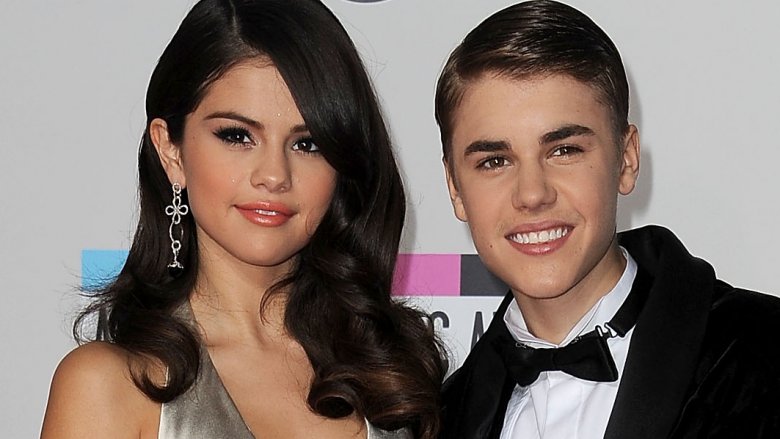 Getty Images
Like a great Agatha Christie novel, the relationship between Selena Gomez and Justin Bieber has become an almost impossible mystery to solve. With reports swirling that they've started hanging out together again, we're taking a deep dive into the current state of their friendship (or whatever you want to call it) to try to figure out what's really going on.
They've started hanging out again
Getty Images
According to TMZ, Bieber and Gomez began spending time together again in October 2017. Their initial hangs were described as "copacetic" and reportedly involved mutual friends. In fact, Gomez's boyfriend, The Weeknd, was reportedly aware of these get-togethers but could not attend them because he was on tour.
Fine, right? Sure, except about a week later, Bieber and Gomez were spotted spending an entire Sunday together, from morning Church services to a one-on-one breakfast and an evening at Gomez's house. Once again, TMZ claimed that "all [was] fine" between Gomez and The Weeknd.
That tune didn't last long.
Gomez, The Weeknd split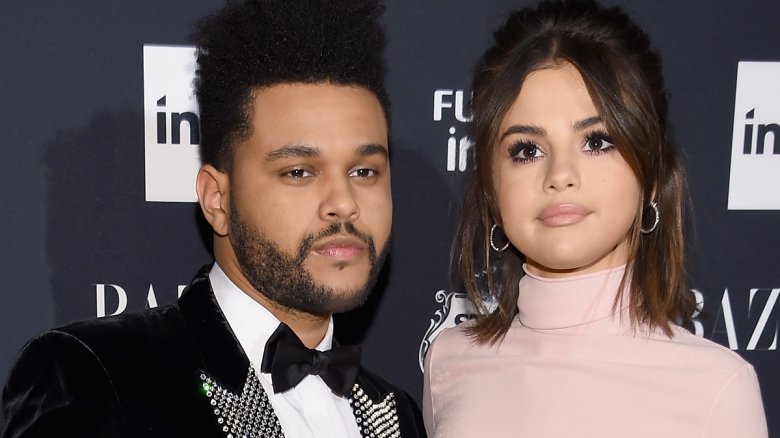 Getty Images
The day after Bieber and Gomez's Sunday session, People confirmed that Gomez and The Weeknd had split after about ten months of dating. "She and Abel have been going back and forth for a few months about their relationship," a source said. "It's been hard with him being on tour and her shooting in New York. That wasn't easy on them." Incidentally, the insider also insisted that, despite the breakup, Gomez was not back together with Bieber.
Gomez's health problems sparked the reunion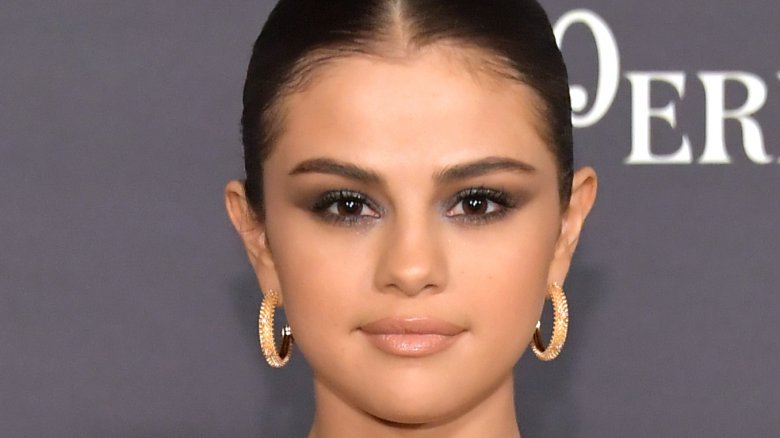 Getty Images
According to sources for People, Bieber and Gomez's friendly reunion began after Bieber reached out after hearing about his ex's health crisis.
For those who don't know: Gomez confirmed in September 2017 that she was forced to undergo a kidney transplant over the summer due to her ongoing battle with lupus. Gomez shared some of the horrifying details of her health crisis in an October 2017 interview with NBC News, admitting, "I had arthritis, my kidneys were shutting down—my mentality was just to keep going. I didn't realize how much it was affecting my body."
Gomez's best friend, Francia Raisa, donated a kidney, and the singer now says she's feeling much better. "As soon as I got the kidney transplant, my arthritis went away," she said. "My lupus—there's about a 3 to 5 percent chance it'll ever come back. My blood pressure is better. My energy, my life has been better."
Gomez's family still hates Bieber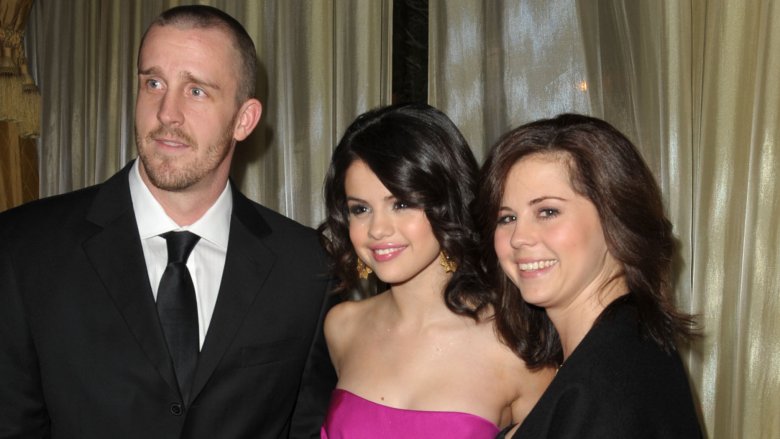 Getty Images
TMZ reports that members of Gomez's family are "royally pissed off" that the "Good for You" singer is back in "regular contact" with her ex. "Justin is a vile human and will never be accepted by us," one family member told TMZ. "As long as she is even speaking to him in any way, it is not only disrespectful to everyone around her, it is disrespectful to herself." TMZ claims some members of Gomez's family actually think her stint in rehab for depression was catalyzed by Bieber's allegedly bad treatment.
But Bieber is trying to change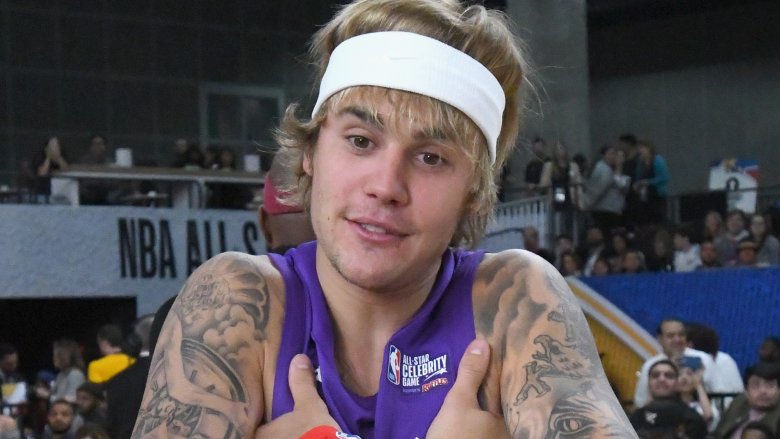 Getty Images
According to sources for People, Bieber his now on a mission to prove once and for all that he's no longer the bad guy. "Justin is aware Selena's family is not thrilled they are hanging out," a source told the magazine. "They think he caused Selena a lot of grief," said a Bieber pal. "Justin hopes he can prove to them that he has changed." The insider added, "He has changed a lot in the past few months. He is a very different person. "They have a lot to talk about and are having fun catching up."
They have a lot of baggage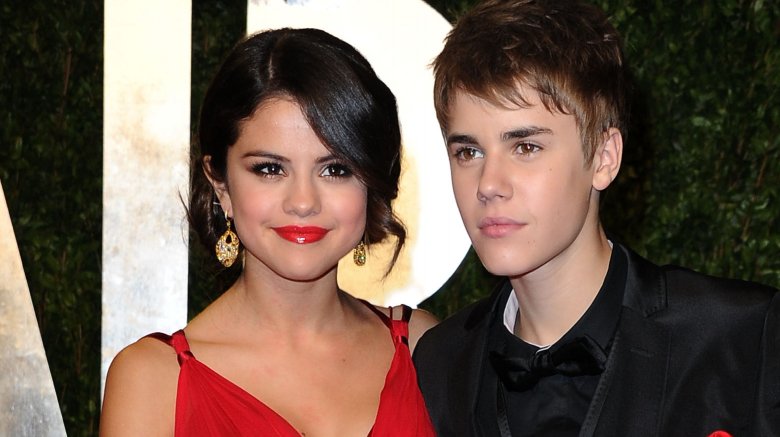 Getty Images
They've hinted about getting back together before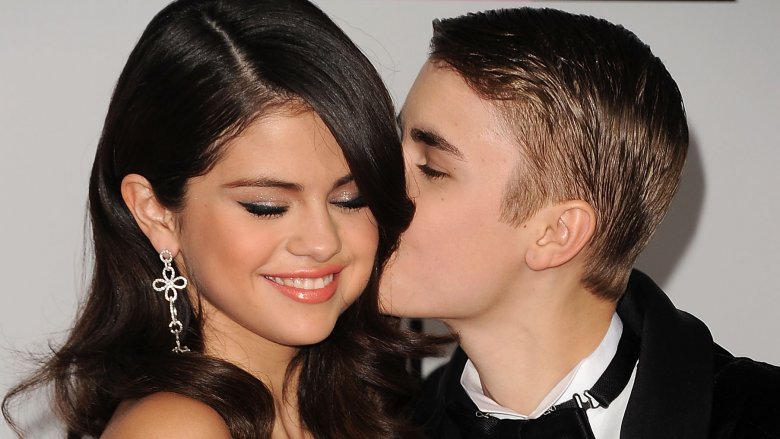 Getty Images
What a difference a year can make. In the fall of 2015, both Gomez and Bieber hinted in separate interviews that there was a chance they could one day get back together. "I don't know!" Gomez said with a laugh when Elle asked her that very question in October 2015. "I'll forever support him and love him... We grew up together." She added, "I respect him. And I think he respects me, in a healthy manner." 
Bieber had this to say to talk show host Ellen DeGeneres in November 2015: "We have a lot of history together so it could possibly happen. I think we're both just on our own journeys, figuring ourselves out and once we've figured ourselves out we could maybe come together and make an awesome duo."
Rumors that they had romantically reunited continued around the Thanksgiving holiday in 2015, after Bieber was videotaped singing "My Girl" to Gomez at a Beverly Hills hotel bar.
Granted, all of that happened before their messy social media spat, but if these two can manage to hang out after that, who knows where their relationship might take them next? Nicki Swift will keep you posted.