The Real Reason Hugh Grant And Elizabeth Hurley Broke Up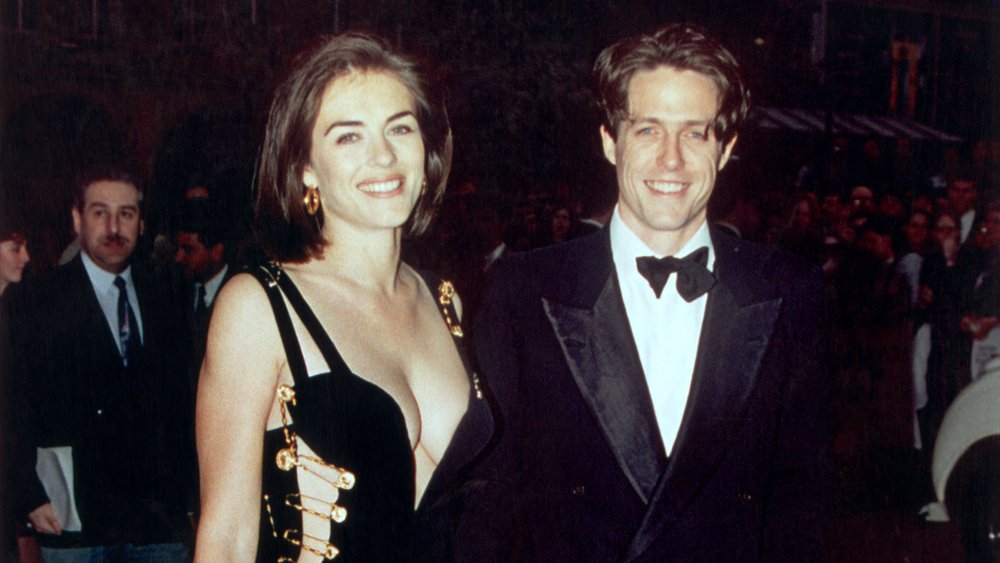 Gareth Davies/Getty Images
It's hard to imagine a better-looking couple than Hugh Grant and Elizabeth Hurley. The British superstars began dating in 1987, according to Express, and it was actually thanks to a little help from Grant (and a very eye-catching dress) that Hurley became so famous.
Hurley accompanied Grant to the London premiere of Four Weddings and a Funeral in 1994, where she wore a black Versace dress (pictured above) that was so stunning that it shot her from relative obscurity to fame overnight, according to the Independent. After this, Grant and Hurley watched each other thrive, as they both went on to dominate the acting world, not only within the U.K. but also on a global level.
The couple split up in 2000 after 13 years together, according to Express. Their relationship hadn't been completely drama-free. Grant got in legal trouble for soliciting a sex worker in Los Angeles in June 1995. According to the outlet, "Mr. Grant pleaded no contest and was fined $1,180 (£885.32), placed on two years' summary probation and ordered to complete an AIDS education program by a US judge." The situation was smeared all over tabloids, and negative attention surrounded the couple. 
However, Hurley decided to stay by Grant's side during the cheating scandal, and they didn't break up for several more years. So what was the ultimate reason Hurley and Grant split up?
Hugh Grant is 'very grumpy'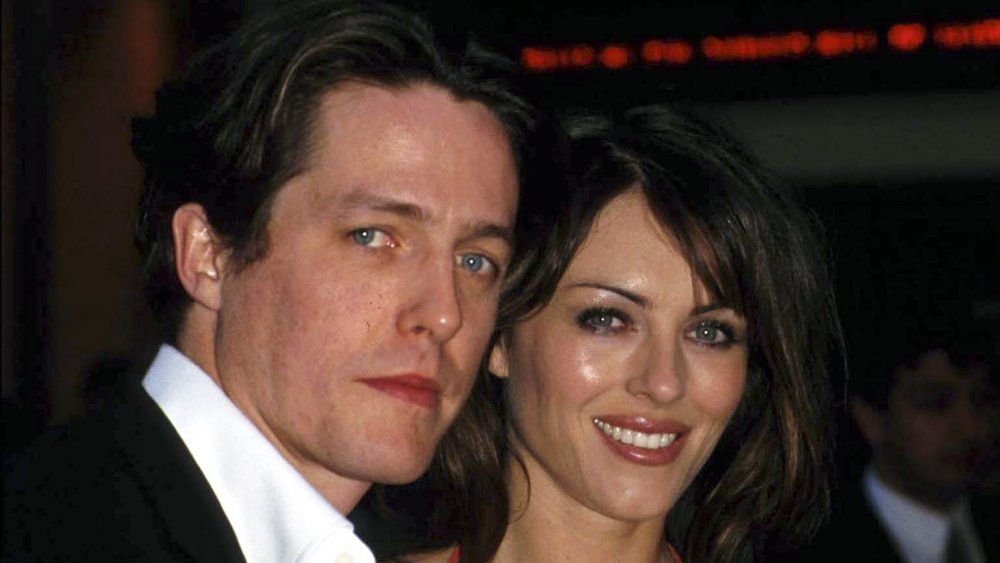 Peter Carrette Archive/Getty Images
Over the years, it seems like everyone has been curious about why Hugh Grant and Elizabeth Hurley split up. When Grant made a guest appearance on Watch What Happens Live With Andy Cohen in 2015, he was asked why his relationship with Hurley didn't work. Grant answered, "She's still my best friend. The sex bit probably fizzled out, but she's my absolute best friend."
One month later, Hurley was on the show speaking with Cohen when he asked her the same question, and her answer was hilarious. She started by echoing Grant's earlier comments, saying, "He remains my best friend to this day." But then she said, "He used to really annoy me, actually. I mean, I love him, but, um, he's very annoying." Then Hurley asked Cohen: "Did he annoy you when he was here?"
Hurley followed up by saying of Grant, "My friends used to call him Grumpelstiltskin. He is very grumpy." When Cohen replied by saying, "But I found it actually fairly charming," Hurley replied: "I do too, but not 24/7."
It seems the reason for this breakup was fairly simple: these two were better off as just friends. They may not have worked out as romantic life partners, but that doesn't mean they don't still get along.