The Real Reason Jenna Marbles Is Leaving YouTube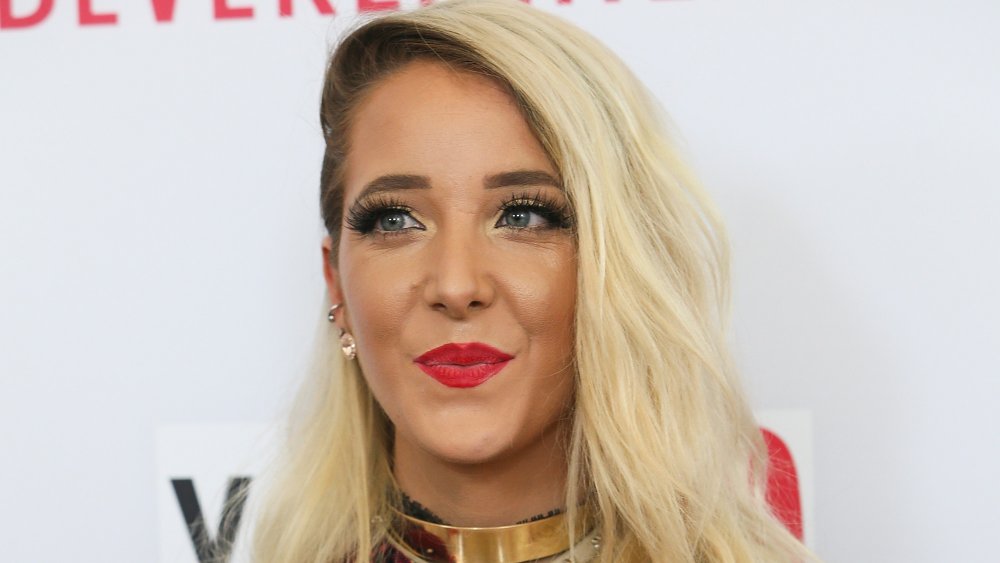 David Livingston/Getty Images
Being a YouTube star means that you can reach a stunning level of fame and earn a staggering amount of money just by being entertaining online. However, it also means that the platform's personalities can potentially stir up a lot of controversy when they do something offensive. That shady content can stick around for years, visible to anyone who bothers to give it a click. That was the case for Jenna Marbles, who's been around for so long that she was "literally one of social media's first celebs," according to TMZ.
During Marbles' "decade-long run," TMZ notes that she "posted thousands of hours of content" via her videos, which often included silly sketches and her quirky takes on life. With more than 20 million subscribers and more than one billion views, the online celebrity was so famous that she "became the first social media star with a wax figure at Madame Tussauds" in New York City, per TMZ.
Given her level of success, Marbles' message to her fans in June 2020 was all the more shocking. On June 25, 2020, the star posted a video that explained why she had taken the surprising move of making "almost all of [her] old content" private (meaning they're inaccessible to viewers). Beyond that, she made a totally unexpected announcement: She's leaving YouTube behind.
Jenna Marbles is 'unbelievably sorry' about her controversial content
"For now ... I just can't exist on this channel," Jenna Marbles told her viewers in June 2020, during a video simply titled "A Message." Adding that she wasn't sure if her move would be "for now" or "forever," the YouTube star noted that she "just want[s] to make sure that the things [she's putting] into the world are not hurting anyone." 
Addressing her videos "that included impersonating Nicki Minaj in blackface, rapping a racist song, and slut-shaming," according to TMZ, Marbles pointed out that we're now "at a time where we are purging ourselves of anything and everything toxic."
"... I've definitely done things in the past that weren't great. And I'm not completely unproblematic. I've tried my best to grow up," she said in her message. Adding that she's "unbelievably sorry" and that she "wish[es] it wasn't a part of [her] past," she now wants to "hold [her]self accountable" before moving on and trying to be better.
By the looks of the comments under the video, which has nearly four million views as of this writing, Marbles' subscribers seem to be willing to accept her apology and are hoping she continues to post (surely more enlightened and less controversial) content in the future. We'll just have to wait to see if sh, indeed, returns to her recorded lifestyle or if she's left it behind for good.