The Untold Truth Of Sarah Sutherland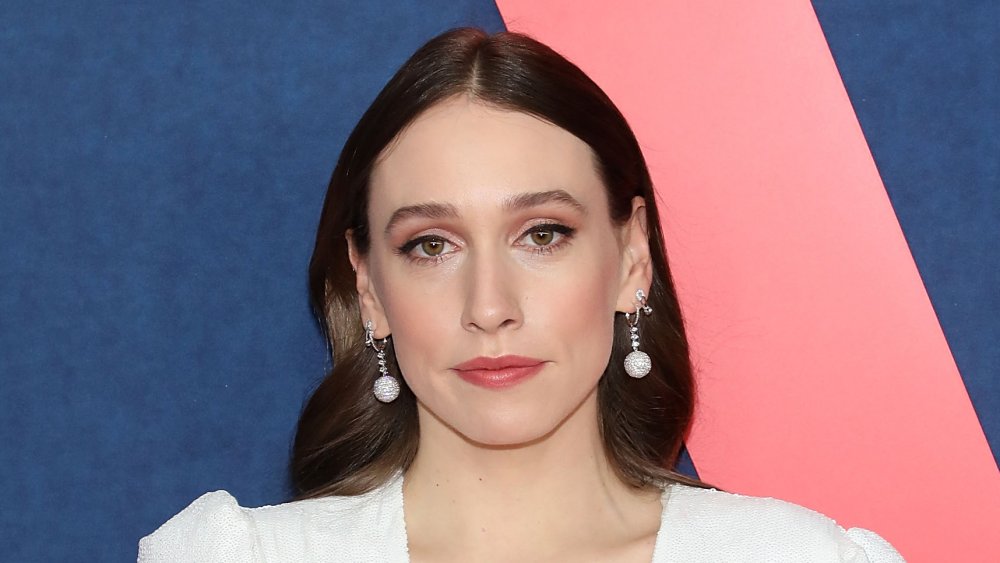 Taylor Hill/Getty Images
While you might not recognize Sarah Sutherland's name right off the bat, you may recognize her face as the woman who played Catherine, the daughter of Julia Louis-Dreyfus' character, Selina Meyer, on HBO's savvy political satire, Veep.
Throughout the series' run from 2012 to 2019, Sutherland showed up to portray the sweet though meek offspring of the tough-as-nails politician. And while that's how fans might think of her, Sutherland "insists she is... nothing like her character," according to W. And yet, "having played Catherine for seven years, and abstained from any social media presence whatsoever, Sutherland has grown accustomed to the surprise people show at how different she is IRL than she is on Veep."
What was also different from what fans saw on-screen was Sutherland's relationship with Louis-Dreyfus. W pointed out that "unlike Selina, Louis-Dreyfus is maternal and would go out of her way to make Sutherland comfortable on set."
While it's certainly nice that Sutherland had a mother-like figure to nurture her while she worked in her first gig out of college, it turns out that she has real relatives in the business who she's actually refused to work with.
Sarah Sutherland comes from a famous Hollywood family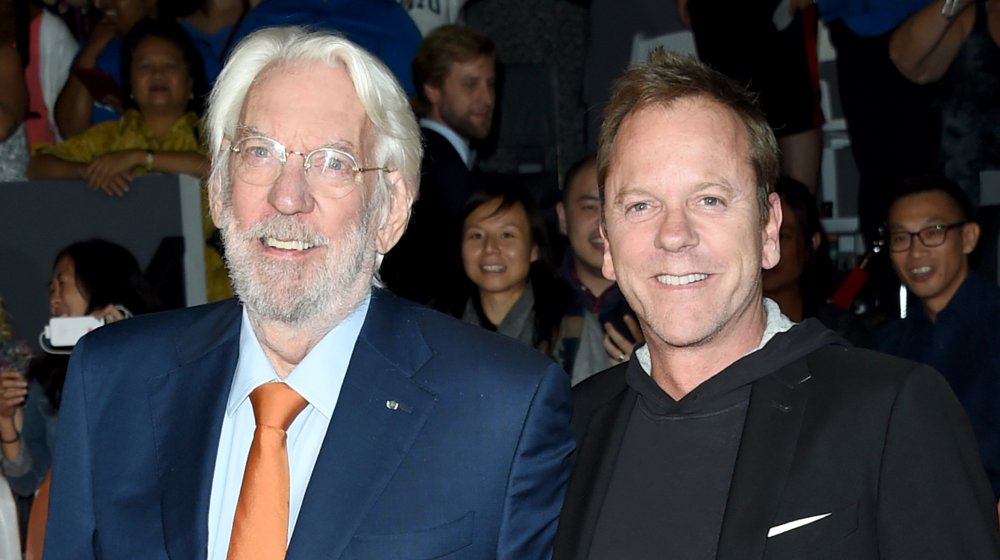 Jason Merritt/Getty Images
If you were unaware of the fact that Sarah Sutherland comes from a family of famous actors, that's intentional. Although she's the daughter of former 24 star Kiefer Sutherland and the granddaughter of Donald Sutherland, as well as the late Shirley Douglas, she isn't eager to use her relatives' influence to achieve success in the entertainment industry.
"I was very adamant that I wanted to arrive at navigating the industry in my own right without help from them," Sutherland told The Cut in 2017. And she's certainly not kidding around when it comes to making it on her own. In fact, her dad Kiefer admitted during an interview with Live with Kelly and Ryan that he doesn't even know his daughter's agent's name. And whenever he's tried to hire her for one of his projects, the 32-year-old has always "respectfully declined because she didn't want the association" with him. 
In the same 2017 piece, Kiefer told The Cut, "She was really aware of really wanting to find her own way. And this wasn't just a fear of nepotism. This was someone who really wanted to just navigate her own life."
With a successful run on Veep and more work ahead of her, it seems safe to say that this actress has achieved her goal — and she's done it all on her own.