The Truth About Kelly Dodd And Tamra Judge's Relationship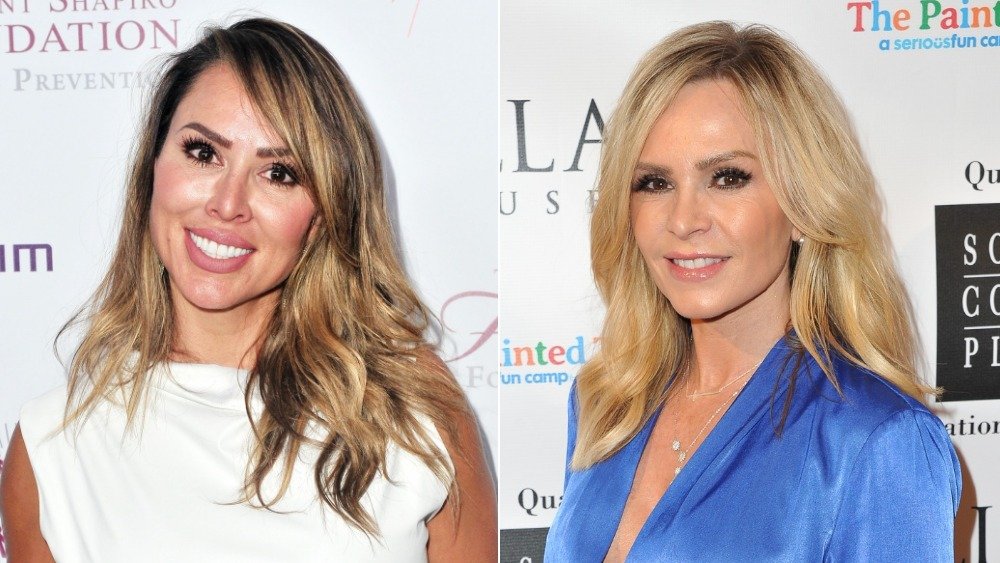 Jerod Harris, Allen Berezovsky/Getty Images
The women of Orange County were the first Housewives to ever grace Bravo, which means they've been at this a long time. And they know how to fight with each other. There have been a multitude of now iconic fights and feuds, but no one's relationship is as twisted these days as Kelly Dodd and Tamra Judge's friendship.
The two have always gone back and forth with each other, but mostly had one another's back — until now. Most of Season 14 of the Real Housewives of Orange County revolved around the women talking about Kelly and her relationships with men, but when word got out that Tamra was the one spreading the rumors and twisting the truth, things got really serious.
As of this writing, it seems like Tamra and Kelly are still not speaking to each other, which doesn't mean all that much, given that Tamra isn't returning for Season 15. Vicki Gunvalson is also retiring from the franchise, which means Kelly will have to make do with Shannon Beador, Gina Kirschenheiter, and Braunwyn Windham-Burke, along with whoever Bravo gets to replace Tamra and Vicki.
But knowing Kelly, she won't let the drama lie just because Tamra isn't around to spar with on camera. Here's a refresher of what went down between them. 
Tamra Judge was talking behind Kelly Dodd's back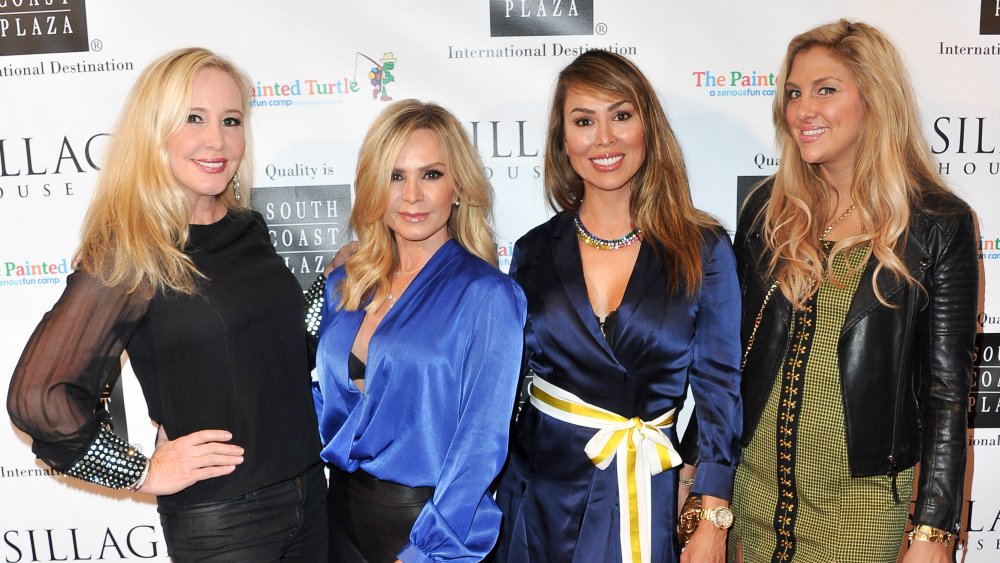 Allen Berezovsky/Getty Images
It's always hard to know where to start with a Real Housewives feud, especially between two firecrackers like Kelly Dodd and Tamra Judge. But according to Hollywood Life, things really got serious when Kelly learned that it was Tamra who started talking about men running a "sex train" on Kelly, a point of discussion that popped up over and over and over again during the season.
Kelly has denied that this ever happened, but the women wouldn't let it go, and Shannon Beader even went as far as to tell Kelly that it was Tamra — and not Vicki Gunvalson, as Kelly initially thought — who first started the rumor. 
There was a lot of dirt on Kelly this season, actually. There was also a lot of gossip about her getting in a bar fight and allegedly injuring a woman so bad that the victim pressed charges, per All About The Tea. Kelly thought that it was Braunwyn Windham-Burke who brought it out in front of the cameras, but it wasn't. It was Tamra! And that's not all she said about Kelly. 
According to Radar Online, it was Tamra who also started the rumor that Kelly pushed her mother down the stairs. Kelly has denied that it ever happened, but it doesn't really matter — once you say something in front of the cameras, someone somewhere is going to believe it. So it makes sense that Kelly has some issues with Tamra. 
Kelly Dodd is not backing down from the drama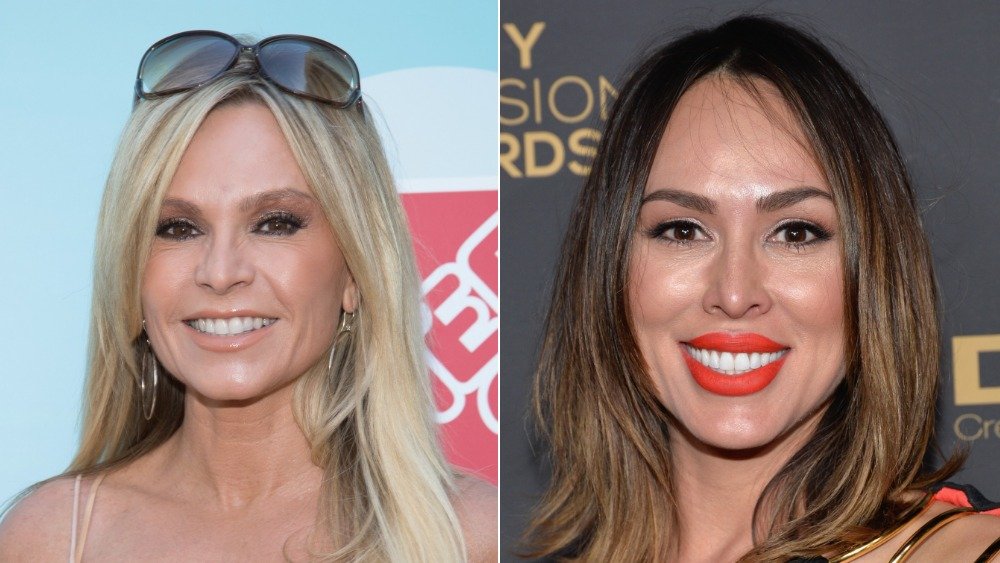 Tara Ziemba, Tara Ziemba/Getty Images
It seems the two women still have not made up either. Kelly Dodd and Tamra Judge continuously go at each other on social media, exchanging insults and subtweeting each other. In December 2019, Kelly posted a picture of herself with former Real Housewives of Orange County co-star Emily Simpson and captioned it, "Dos Amigos."
This is a reference to the "Tres Amigos," which is what Shannon Beador, Vicki Gunvalson, and Tamra Judge call themselves. It might seem innocuous, but she's clearly drawing a line between who her friends are and aren't. Not only that, but Kelly, ever eloquent, also said that Tamra was a "hoodrat" and an "uneducated stupid *ss" on Watch What Happens Live in October 2019.
It's unlikely that they'll ever make up at this point. Tamra is not returning to Real Housewives of Orange County, so it's not like she and Kelly can talk out their drama over lunch or something. But knowing Kelly, she will not be letting "the sex train" go anytime soon, much to every viewer's chagrin. Maybe the cast shakeup will actually do her good.