Lady Gaga Lands Iconic Movie Role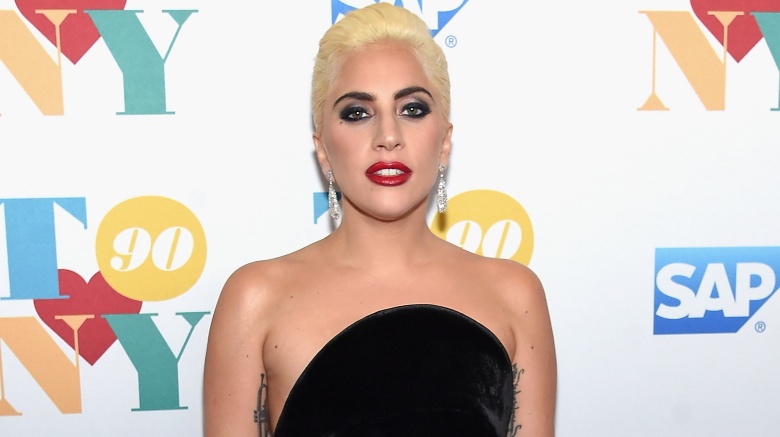 Getty Images
Lady Gaga is set to follow in the footsteps of legends Judy Garland and Barbra Streisand. According to Deadline, the "Born This Way" singer will lead Warner Bros.' long-awaited reboot of A Star Is Born. She'll be joined by co-star Bradley Cooper, who will also direct, co-write and co-produce the project.
A Star Is Born tells the story of a young woman (Gaga) whose career quickly rises, while her lover's (Cooper) dramatically falls. Shooting is expected to start next year in time for a 2017 release.
Gaga confirmed the casting in a tweet posted Aug. 16, 2016. "Im [sic] elated to be directed by & starring w/ Bradley in this project," she wrote. "He's a brilliant visionary artist."
A Star Is Born—a remake of previous versions starring Garland and Streisand—has been in development for more than five years. It was originally set to star Beyoncé Knowles, with Clint Eastwood attached to direct. However, Knowles dropped out of the project in 2012 due to scheduling conflicts, according to Variety. Deadline reports the project caught Cooper's eye while he was working with Eastwood on the critically-acclaimed American Sniper (2014). This will be Cooper's directorial debut.
"For those of us lucky enough to watch him work as an actor and producer, it has been clear that Bradley would make this transition to director," Greg Silverman, Warner Bros president of Creative Development and WW Production, said in a statement (via Vanity Fair). "We are honored that he is doing it, here, at his home—Warner Bros.—and with Lady Gaga as a collaborator and co-star. The world is in for a treat as these great artists craft an all new vision of A Star is Born."
A Star Is Born will mark the first studio starring role for Gaga, who recently won a Golden Globe for her work on FX's anthology series American Horror Story. It also opens the door for her to potentially add a number of original songs to the film. The 1976 version of the movie won Streisand an Oscar for "Evergreen." Gaga previously appeared on the big screen in Sin City: A Dame to Kill For (2014) and Machete Kills (2013). She received a 2016 Oscar nomination for the song "Til It Happens to You" from the documentary The Hunting Ground (2015).
Cooper, a four-time Oscar-nominated actor, was last seen on the big screen in David O. Russell's fantasy biopic Joy (2015).