Sienna Miller Doesn't Believe In Monogamy. Here's Why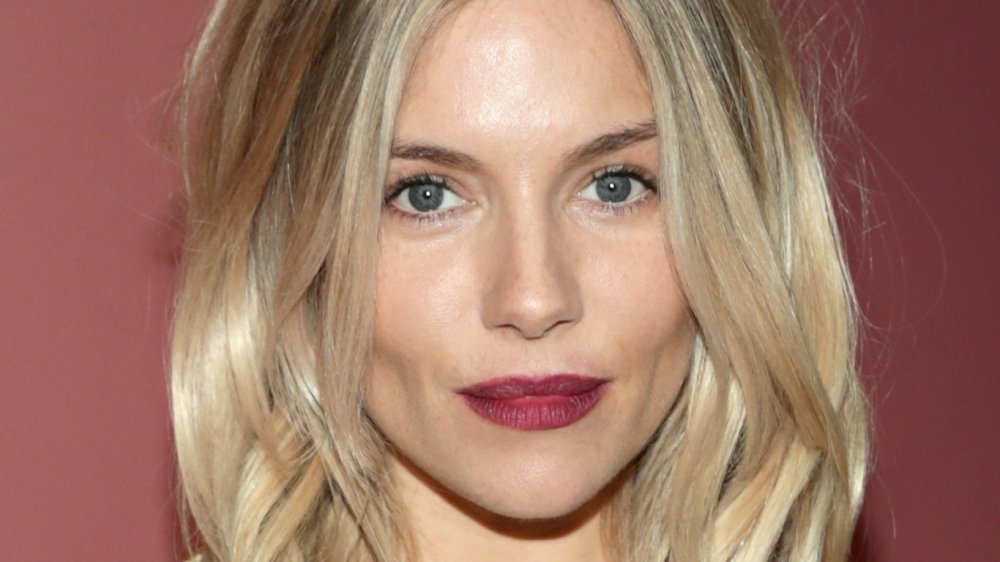 Cindy Ord/Getty Images
One of the U.K.'s most notable exports, Sienna Miller, is famous for two reasons: Her acting and for being the woman dating actor Jude Law when he had an affair with his child's nanny. Back in 2005, the boho chic actress made more headlines for being the scorned woman than for her impressive acting career — and Miller wasn't very happy about all that tabloid attention.
"Everything happened in the wrong order," she told Rolling Stone (via People). "You become very known for being someone's girlfriend, and all of a sudden there's all this hype and buzz for all the wrong reasons."
Law and Miller reportedly met on the set of the 2004 film Alfie and got engaged in December of 2004. News of the affair broke in 2005, when Law's nanny, Daisy Wright, sold the story of their affair to a British tabloid. Law immediately apologized for his behavior, releasing a statement the very day the news broke. "Following the reports in today's papers, I just want to say I am deeply ashamed and upset that I've hurt Sienna and the people most close to us," he said (via People). "There is no defense for my actions which I sincerely regret and I ask that you respect our privacy at this very difficult time."
The couple broke up when the scandal broke but reportedly reconnected a few months later. It was during their reconciliation that Miller shared her views on monogamy.
Did Jude Law change Sienna Miller's views on monogamy?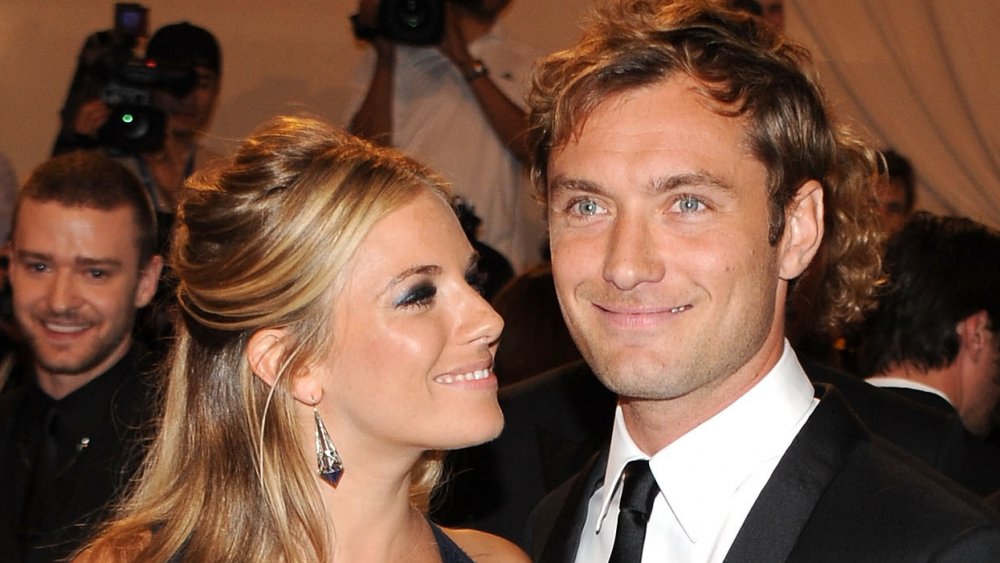 Larry Busacca/Getty Images
Jude Law and Sienna Miller made headlines worldwide when the Talented Mr. Ripley actor was outed as a cheater in 2005. Miller was reportedly devastated by his infidelity with the nanny, but several months later, she and Law got back together for a brief period. Not long after that, the Factory Girl actress talked to Rolling Stone about the feasibility of monogamy.
"I don't know, monogamy is a weird thing for me," Miller told the magazine (via People). "It's an overrated virtue, because, let's face it, we're f**king animals." The press went wild over her remarks, mostly because she'd been cheated on so recently. It didn't take long for the actress to clarify her words.
"I said that although monogamy is something I hugely aspire to and respect, it is something that society has placed upon us and it's not always easy to be," she told Access Hollywood (via UPI). "I'm a very monogamous person."
Miller and Law reconciled again in 2009 before calling it quits for good in 2010. When asked about her relationship post-breakup, Miller had only glowing things to say about her ex. "I care about him enormously," she told Porter magazine.
Law married business psychologist Phillipa Coan in 2019, and Miller has been dating art dealer Lucas Zwirner.