Ryan Lochte Stands By Claims That He Was Robbed In Rio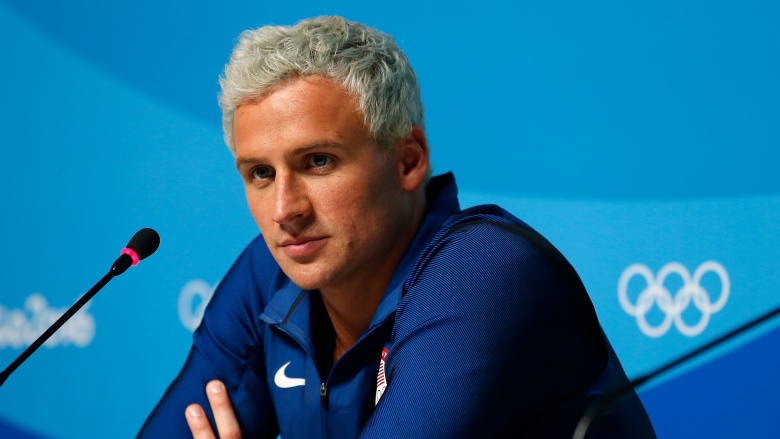 Getty Images
U.S. swimmer Ryan Lochte is standing by his story that he and three other American swimmers were robbed at gunpoint during the 2016 Olympic Games in Rio—at least most of it, anyway.
Lochte's story was recounted Aug. 18, 2016, by Today show anchor Matt Lauer, who spoke to Lochte by phone on Aug. 17. "We wouldn't make this up," Lochte said, according to Lauer. "We're victims in this and we're happy that we're safe."
Lochte did tweak a couple key points in his original story. According to Lauer, Lochte said the gun pointed at him during the alleged robbery was pointed in his "general direction" and not at his forehead, as he originally claimed. He also clarified that the taxi he and the swimmers rode home in was not pulled over, as he initially said. Instead, Lochte said they were robbed when they stopped to use the bathroom at an area gas station.
The initial account of the alleged incident was announced by the U.S. Olympic Committee on Aug. 14, 2016. According to The New York Times, Lochte and swimmers Gunnar Bentz, Jack Conger and Jimmy Feigen were robbed at gunpoint after leaving a party in the early morning hours of Aug. 14 by individuals pretending to be police officers.
In the days following that announcement, doubts have been cast about the accounts Lochte and Feign gave to Brazilian investigators, including the time they actually left the party. Initially, the swimmers told authorities they left the club around 4 a.m., but security cameras showed them leaving at 5:50 a.m. and returning to the Olympic Village at 6:56 a.m., according to The New York Times. Neither swimmer could remember the color of the taxi driving them home, the Times said, and the driver of the cab has yet to be found.
A Brazilian judge ordered Lochte and Feigen's passports seized, but Lochte had reportedly already returned to the United States at the time of the order. Feigen is reportedly "communicating with local authorities," according to the Times. Conger and Bentz were pulled off of a plane headed back to the United States on Aug. 17. The Times reports they were released after agreeing to remain in Brazil and speak to authorities about the incident.
Lochte, a six-time Olympic champion and 12-time medalist, won gold in the men's 4x200 meter relay at the Rio Games.