Stories Celebrities Tried Really Hard To Keep Secret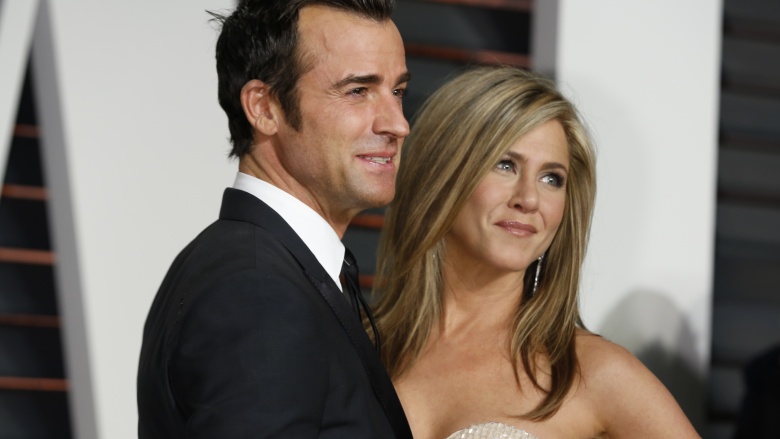 Like a rebellious teenager living with overbearing parents, it's hard for celebrities to sneak anything past the tabloids. But that certainly hasn't stopped them from trying. Since the dawn of Hollywood, many celebrities have worked overtime to keep their personal secrets just that—personal and secret. Some have succeeded, while many have been exposed in the harsh public spotlight. Read on to hear some of the most famous examples.
Sofia Vergara's Cancer Scare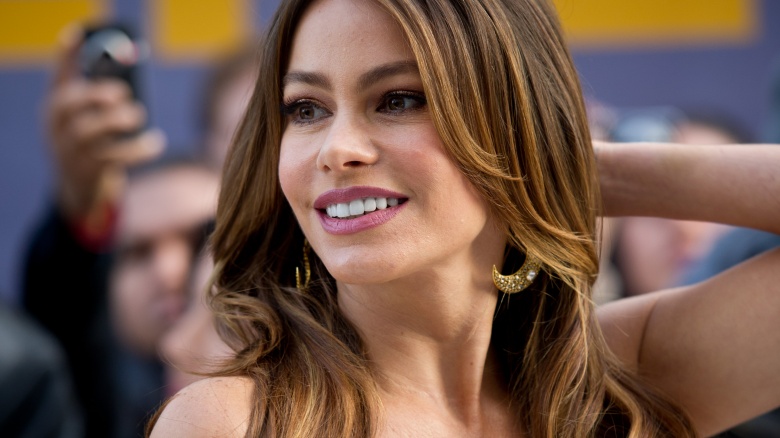 Getty Images
Modern Family beauty Sofia Vergara was diagnosed with thyroid cancer when she was just 28 years old, but did not go public with her battle or subsequent recovery until a 2008 interview with Health.com. "Having cancer is not fun. You don't want to deal with anything else while you're going through it," she said, when asked why she kept her cancer a secret. Vergara has since opened up to multiple outlets about her emotional diagnosis. She's also helped get the word out about hypothyroidism, a condition she was diagnosed with after having surgery to remove her thyroid.
Beyonce And Jay-Z's Secret Wedding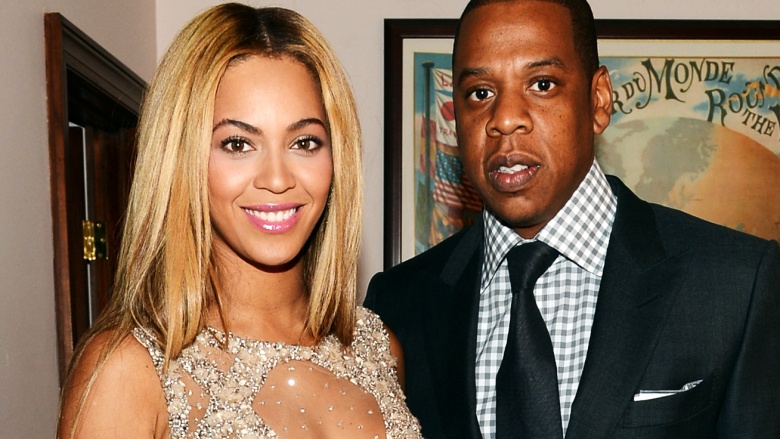 Getty Images
Elevator fights aside, Beyonce and Jay-Z have managed to shield the majority of their relationship from the press. Topping the list: their April 4, 2008, wedding ceremony, about which Beyonce and Jay-Z remained coy for years. In fact, Beyonce didn't even publicly refer to Jay-Z as her "husband" until 2010, when she won a Grammy award for her hit song, "Halo." She also held off on releasing any video footage of her wedding until 2014.
Katie Holmes' Secret Divorce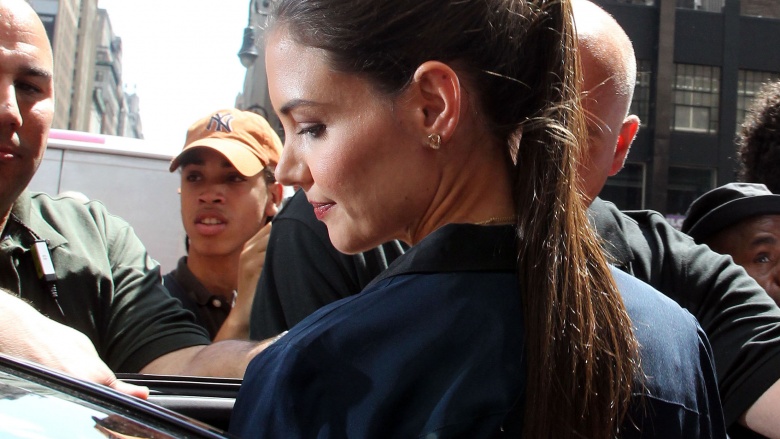 Getty Images
Katie Holmes reportedly blindsided her husband of five years, Tom Cruise, when she filed for divorce on June 28, 2012. How did she pull off such a shocker? According to multiple tabloid reports, Holmes used a burner cell phone, provided by a friend, to speak to a lawyer about divorce proceedings. Other reports claim she rented a secret apartment in New York, where she holed up with her daughter, Suri, and that she also sought the advice of her father, Ohio-based lawyer Martin Joseph Holmes Sr. Whatever happened, Holmes' secret exit strategy worked. Her divorce reached a settlement on July 9, and was finalized about a month later. Perhaps she picked up on a few things from her ex-husband's Mission: Impossible movies.
Jessica Chastain's Real Age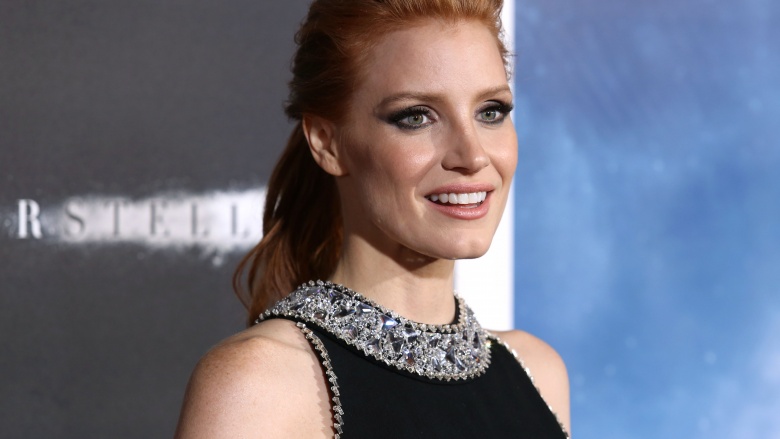 After Jessica Chastain's banner year in 2011, in which she starred in six movies and earned an Oscar nomination for The Help, many began to wonder how Hollywood had kept her hidden for years and, in turn, how old she actually was. Internet speculation eventually got so bad that Chastain herself weighed in on the issue, telling The Independent, "I will never say my age because I'm an actress, and I want to play different ages." Of course, the Internet being the Internet, people eventually figured out that she's really 38. Sorry, Jess.
Jennifer Aniston And Justin Theroux's Private Nuptials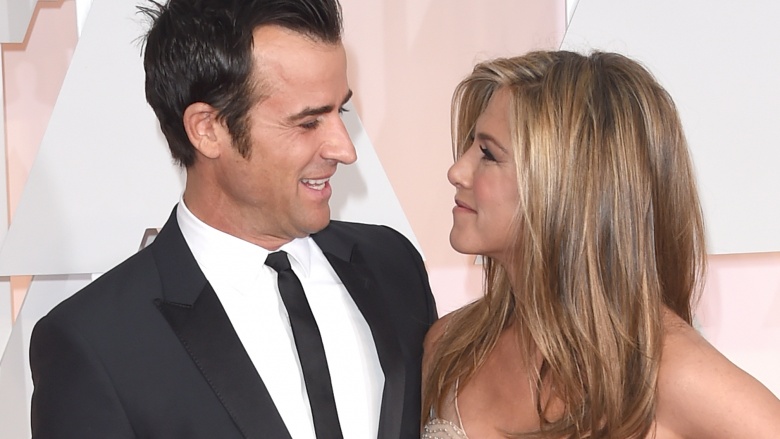 Getty Images
Ever since Friends became a global phenomenon, every minute detail of Jennifer Aniston's personal life has been documented by the tabloids. That's why everyone was so shocked (impressed?) when she managed to get hitched to her boyfriend of three years, Justin Theroux, in August 2015 without anybody knowing. A handful of details about the ceremony have since leaked (the couple is apparently honeymooning in Bora Bora...try to act like you care). But so far the ceremony is shaping up to be much more private than the time Aniston got married to Brad Pitt in 2000. Hmmm...we wonder why.
Milli Vanilli: Lip-Synchers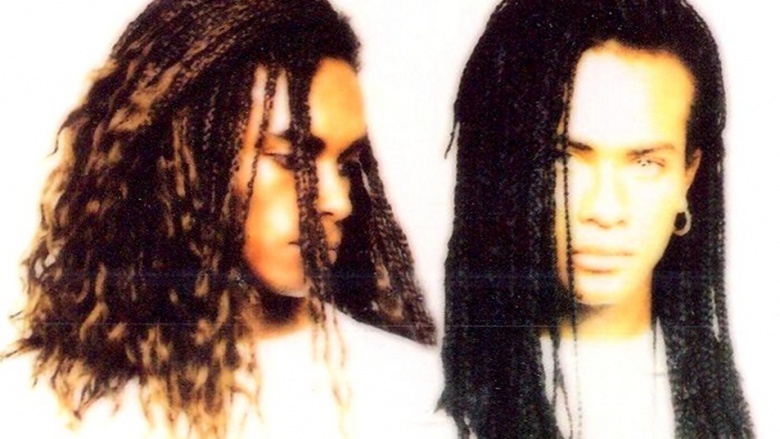 German pop-R&B group Milli Vanilli became an overnight sensation in America in the late-'80s, scoring three number-one hits and a Grammy for Best New Artist in just two years. But, in the biggest scandal of its kind since we found out The Monkees didn't play their own instruments, it was revealed that the men who made up the hit group were just a couple of lip-synching dancer-models, assembled by a wacky German producer. As anyone who watched VH1's Behind the Music will tell you, it all began to crumble when the tape of their hit song, "Girl You Know It's True," started skipping during a concert in Bristol, Conn. The rest, of course, is history.
Rock Hudson Was Gay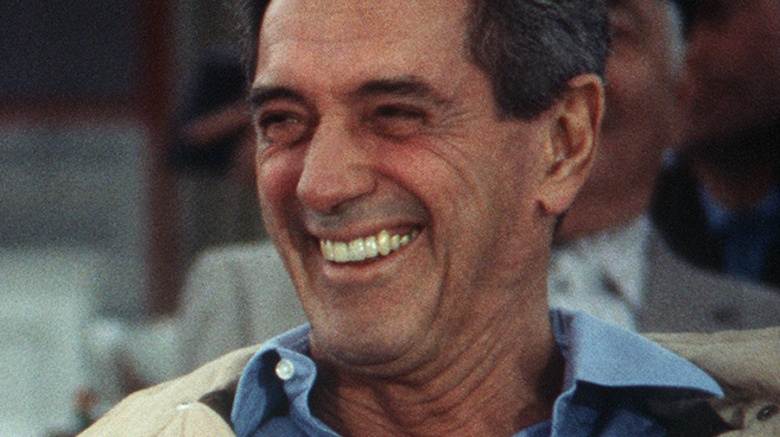 Getty Images
Like many men in Hollywood, Rock Hudson went to great lengths to hide the fact that he was actually gay, including marrying a woman (Phyllis Gates) for three years. The Pillow Talk actor managed to keep his sexuality a secret for decades—until July 25, 1985, when he became the first celebrity to reveal he had AIDS. Hudson died three months after the announcement. Since his death, numerous reports from friends, boyfriends and more have shed more light on Hudson's secret life as a gay man. In April 2015, Lee Garlington—who dated Hudson for three years in the '60s—told PEOPLE: "I'd come over after work, spend the night and leave the next morning. I'd sneak out at 6 a.m. in my Chevy Nova and coast down the street without turning on the engine so the neighbors wouldn't hear. We thought we were being so clever."