Inside Colin Kaepernick's Deal With Disney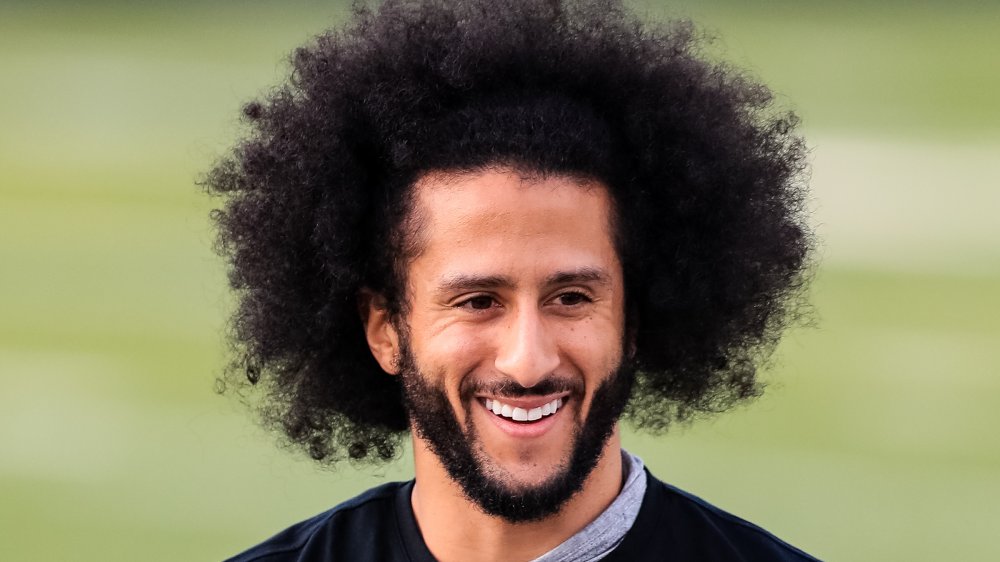 Carmen Mandato/Getty Images
Although Colin Kaepernick hasn't been picked up by any NFL team since the 2016 season, when he launched the "Take a Knee" movement, he has remained relevant through his activism and various causes. Now, it appears the former quarterback is leaving the game far, far behind him. In addition to joining the board of publishing platform Medium in June 2020 to write about race-related issues, Colin Kaepernick signed a deal with Disney to produce movies and television shows that will address social issues. 
Kaepernick's production company, Ra Vision Media, partnered with Walt Disney Co. in July 2020 to tell "scripted and unscripted stories that explore race, social injustice and the quest for equity," per ESPN. The stories will primarily be directed and produced by people of color, and the content will be available across all Disney platforms, including Hulu, Pixar, ESPN, and The Undefeated. One of the first projects will be a docuseries that chronicles that last five years of Kaepernick's life. 
The former San Francisco 49ers quarterback said in a statement, per Variety, "I am excited to announce this historic partnership with Disney across all of its platforms to elevate Black and Brown directors, creators, storytellers, and producers, and to inspire the youth with compelling and authentic perspectives. I look forward to sharing the docuseries on my life story, in addition to many other culturally impactful projects we are developing." 
It sounds like there will be a lot of compelling TV coming from the partnership, which we expand on below.
Colin Kaepernick has an important story to tell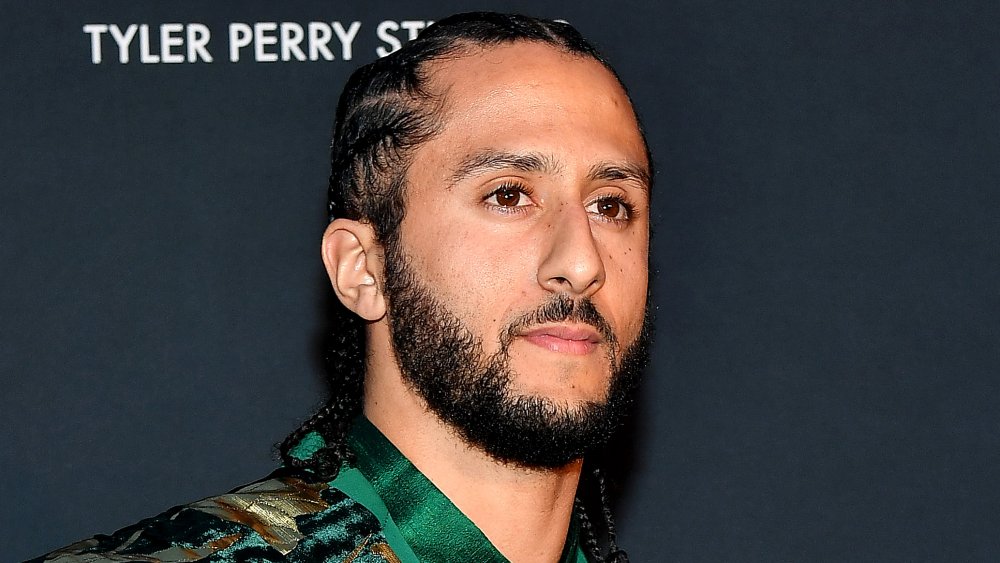 Paras Griffin/Getty Images
Colin Kaepernick taking a knee during the national anthem was in response to racial injustice in the United States and not a protest of the American flag and those who've served in the military. However, some players and stakeholders in the NFL have labeled his efforts as offensive and anti-American.
Many fans believe that Kaepernick was blacklisted from the league for his protest, as he hasn't been drafted since, despite reportedly being ready and willing to play, as The Athletic's Tim Kawakami reported. 
As for the NFL's response to the controversy, in June 2020, commissioner Roger Goodell defended players' right to take a knee in the wake of George Floyd's death and subsequent Black Lives Matter protests, a departure from his initial condemnation. The reversal came three years after Kaepernick and his former teammate, San Francisco 49ers safety, Eric Reid, filed a collusion grievance against the NFL in October 2017. The two alleged team owners wouldn't take them on because of their protests against social injustice, according to CBS Sports. The NFL eventually settled in February 2019 and supposedly paid out less than $10 million to the two players, per The New York Times.
Understandably, Kaepernick has a lot to cover in the upcoming docuseries about his life. 
Walt Disney says it's dedicated to diversity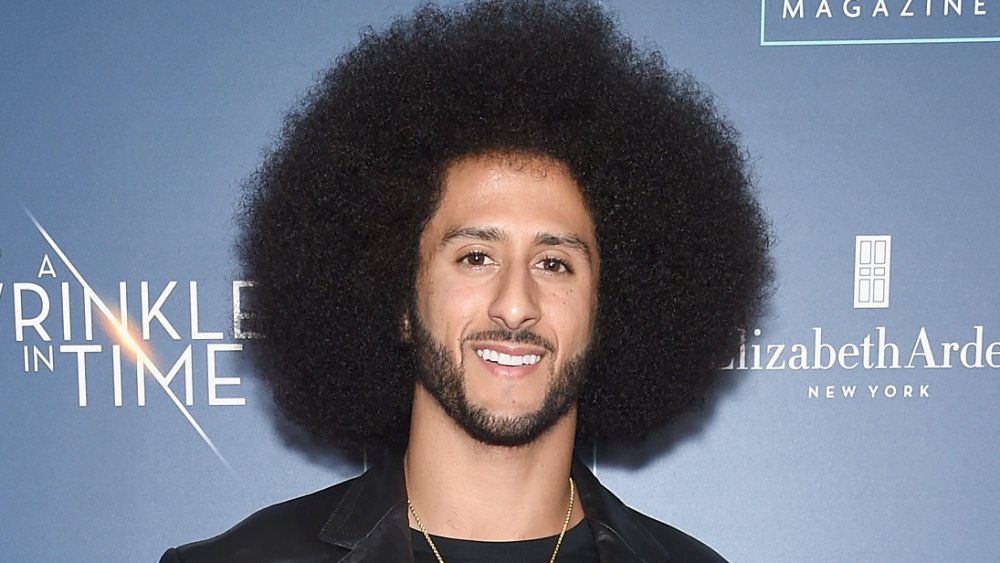 Dimitrios Kambouris/Getty Images
Executive Chairman of The Walt Disney Company, Bob Iger, had nothing but praise for Colin Kaepernick in his statement about the deal. "Colin's experience gives him a unique perspective on the intersection of sports, culture and race, which will undoubtedly create compelling stories that will educate, enlighten and entertain, and we look forward to working with him on this important collaboration," Iger said, per USA TODAY.
Kap will work most closely with The Undefeated, which covers race in sports. 
Kevin Merida, senior vice president and editor in chief of The Undefeated said of the partnership, per Variety, "We want to continue to call attention to the issues of racial injustice that America is wrestling with, and do that in new, compelling ways." 
Although Kap has no concrete plans of returning to football as of this writing, it sure looks like he has a lot to look forward to with his new partnerships and projects.