Here's How Much Bachelor Alum Bekah Martinez Is Really Worth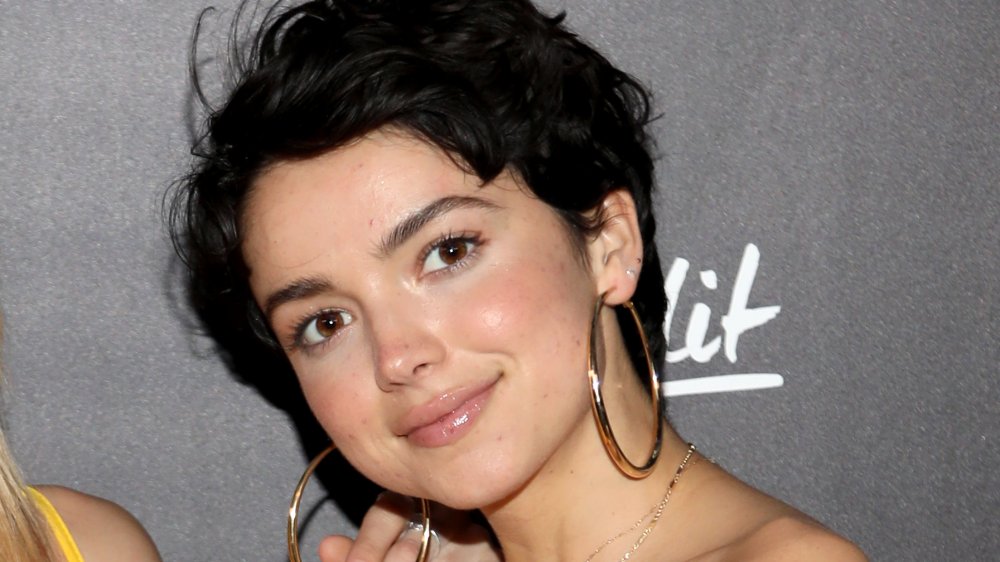 Jerritt Clark/Getty Images
Not everyone meets the love of their life on The Bachelor, but the consolation prize is the potential fortune contestants can make post-show. Former stars have gone on to gain millions of fans on social media to promote different brands, whether it's a clothing line, fitness regime, or vitamin supplement, to name a few options. Bekah Martinez, who competed for Arie Luyendyk Jr.'s heart in Season 22 at just 22 years old, is one of those contestants who has managed to transform her stint on reality TV into a bonafide career. 
Although Bekah was one of the youngest contestants on the show at the time, her life appears a lot more settled than the older women she competed against. After snagging rock-climbing gym owner Grayston Leonard in February 2018, she welcomed her baby girl, Ruth, in February 2019. The couple welcomed their second child, a boy named Franklin, in June 2020. The family lives in Long Beach, Calif., not far from the University of California Irvine, where Bekah began her Bachelor of Arts degree.
Of course, living on the outskirts of Los Angeles and raising two kids ain't cheap. Which raises the question: How does Bekah afford her impressive life? We review her finances below.
Bekah Martinez is business savvy
Some fans might be surprised to learn that Bekah Martinez is one of the most successful contestants to star on Season 22 of The Bachelor. In 2018, her estimated net worth was between $100,000 and $1 million, according to Trend Celebs Now. And in 2019, her approximate net worth was estimated between $1 million to $5 million. Not too shabby! Although we can't know Bekah's net worth for sure unless she confirms it publicly.
As for how Bekah rakes in the dough, she regularly posts Instagram ads for high-profile companies, a gig that could earn her anywhere from $5,000 to $15,000 per sponsored post, Mediakix reported. She also has a podcast called Chatty Broads, which promotes ads during the show. Then there's Grayston Leonard's income to consider, as he's the owner of the rock-climbing gym, Long Beach Rising.
Of course, the couple's success is in part due to their supportive partnership. "Gray and I are doing super good and are stronger than ever!!" she wrote on social media in October 2019, per Us Weekly. "We're so supportive of each other's hustles right now and it's something I haven't experienced before with a partner. We are both so busy 24/7 (he's always working at @long_beach_rising) but he is my happy place."
Bekah Martinez took a financial hit for The Bachelor
Before landing lucrative branding deals, Bekah Martinez worked as a nanny, a gig she held for five years before starring on The Bachelor. Bekah said she "basically quit" her job to participate as a contestant, which was a tad tricky to navigate as she "didn't get paid at all" for her appearance, she noted to Glamour in 2018. "I didn't realize how difficult it would be coming back," she admitted. "I was definitely pretty broke when I got home." 
Bekah also had to buy a new wardrobe and makeup for the show, although she "spent less than a thousand for everything," which is probably a small figure compared to other contestants with hefty bank accounts.
Despite the early financial struggles, the former reality star said her experience was "100 percent worth it." She reasoned, "It gets you a lot of exposure, and it's no secret that a lot of the women are able to support themselves after the show through social media advertising. I'm very lucky that I've had a lot of different opportunities come my way, through appearances and sponsored social media posts."
As the saying goes, you have to spend money to make money.