The Real Reason Alex Trebek Was Sued For A Horse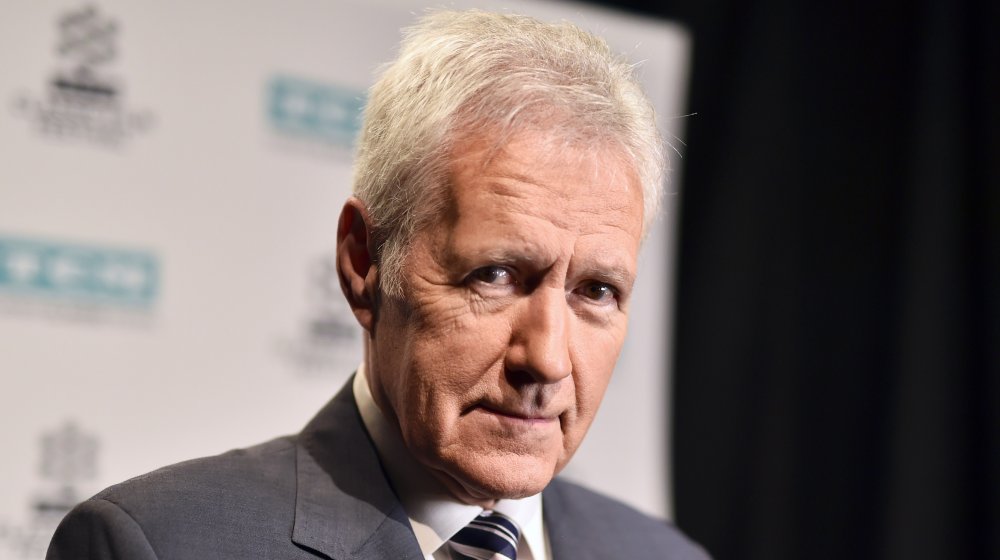 Emma Mcintyre/Getty Images
Alex Trebek may be the longtime host of Jeopardy!, but when he's not on set and quizzing contestants, he's likely at home spending time with his wife, real estate project manager Jean Currivan Trebek, and his three children. Or you might find him engaging in one of his side passions, such as being around thoroughbred horses.
Yes, just like other famous equestrian enthusiasts — such as the former stars of The Big Bang Theory Kaley Cuoco and Simon Helberg, as well as The Real Housewives of Beverly Hills alum Yolanda Hadid — Trebek is apparently fond of the super-fast, four-legged creatures. So much so, in fact, that he once owned and managed Creston Farms, which was a "thoroughbred horse breeding and training" facility that sat on more than 700 acres of land in California, according to Virtual Globetrotting.
While the beloved game show host surely has plenty of pleasant memories of the farm, Trebek also found himself facing a lawsuit back in 2005 over one particular horse that went missing under strange circumstances. We've got the details...
Alex Trebek was sued when a horse disappeared ... and the facts don't match up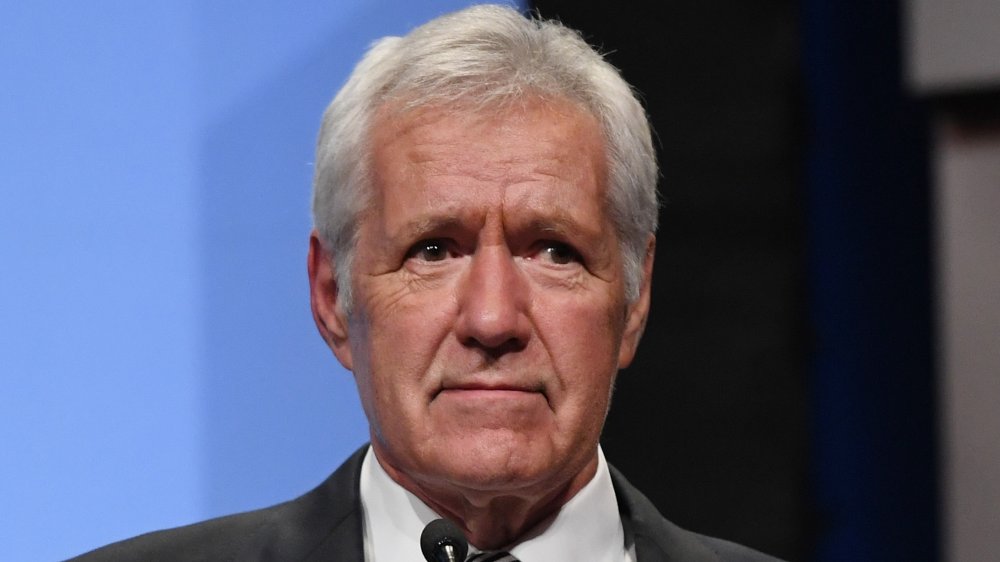 Ethan Miller/Getty Images
Alex Trebek found himself in some animal-based legal trouble in April 2005 when a woman named Marion Warner sued the TV host over a horse that had gone missing. Warner apparently dropped off a broodmare named BeBe Trando, who was worth $100,000, to Creston Farms so that the horse could breed with one of the star's stallions. Not long after, Warner was reportedly told that her horse had become sick and, as a result, was euthanized.
According to Fox News, however, "the veterinarian who had supposedly put down the horse had not euthanized any horses at Creston Farms the day that BeBe Trando was said to have died, or in the previous week." Hmm, that's certainly weird. And beyond that, while a "horse listed as 'BeBe' was euthanized [on an earlier date], the description did not match that of Warner's horse." Strange. Very strange!
So what really happened? While we don't know for sure, Warner apparently suspected that Trebek had "sold, traded, gifted, or otherwise disposed of BeBe," which would have (obviously) been super shady. Whatever the case, Warner was soon suing Trebek in order to recoup the value of her horse, though it's unclear what came of the lawsuit. Meanwhile, Trebek later sold the farm for $10 million. 
While Trebek's representatives couldn't be reached for a comment regarding the situation at the time, we can only hope that whatever happened to BeBe was in her best interest.