The Real Reason James Gandolfini Divorced His First Wife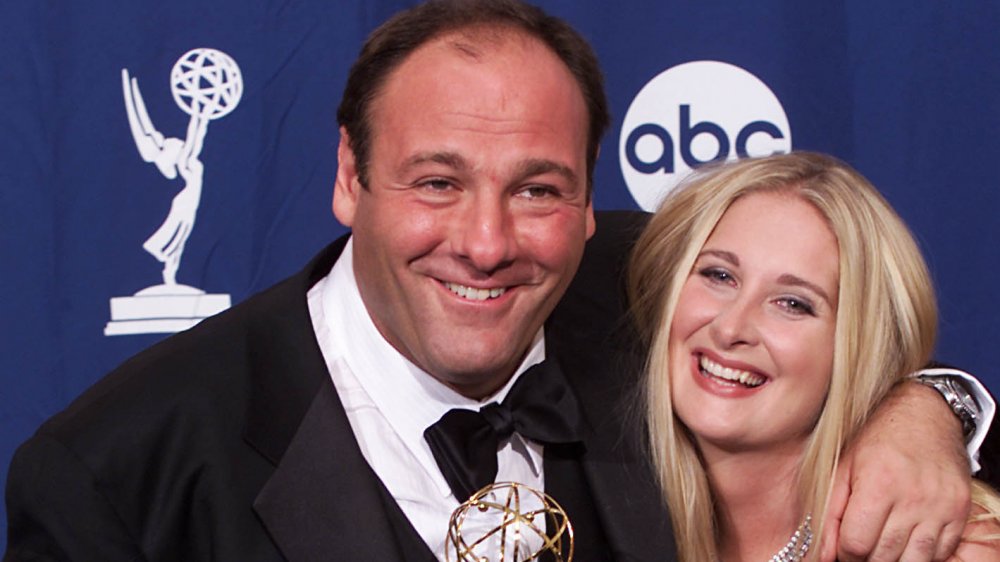 Kevin Winter/Getty Images
There are TV stars and there are TV legends, and James Gandolfini falls into the latter category. The actor played the iconic Tony Soprano on the beloved HBO series, The Sopranos, for eight years, earning him critical acclaim. Sadly, Gandolfini, who won three Emmy Awards for his portrayal of the mob boss, died in 2013 at age 51 of a heart attack while on vacation in Italy, according to The Hollywood Reporter. The actor went into cardiac arrest in the bathroom of his hotel room, and his son, Michael, reportedly discovered his body, NBC News reported (via People).
Hollywood — and all of his former Sopranos castmates —were shocked by his sudden passing. At the 2013 Emmy Awards, Edie Falco, the actress who played his wife on The Sopranos, gave a touching speech. "If you needed anything at all, ever, Jim was there to take care of it before you even had a chance to ask," the actor said in part, per E! News.
Falco played Gandolfini's spouse, but his real-life wife was former model Deborah Lin, who he wed in 2008. The two had a daughter, Liliana, in 2012. And before getting hitched to Lin, the actor was married to Michael's mom, Marcy Wudarski (pictured above), from 1999 to 2002.
So why did Gandolfini and Wudarski split up? We reveal the real reason below.
Marcy Wudarski's claims against James Gandolfini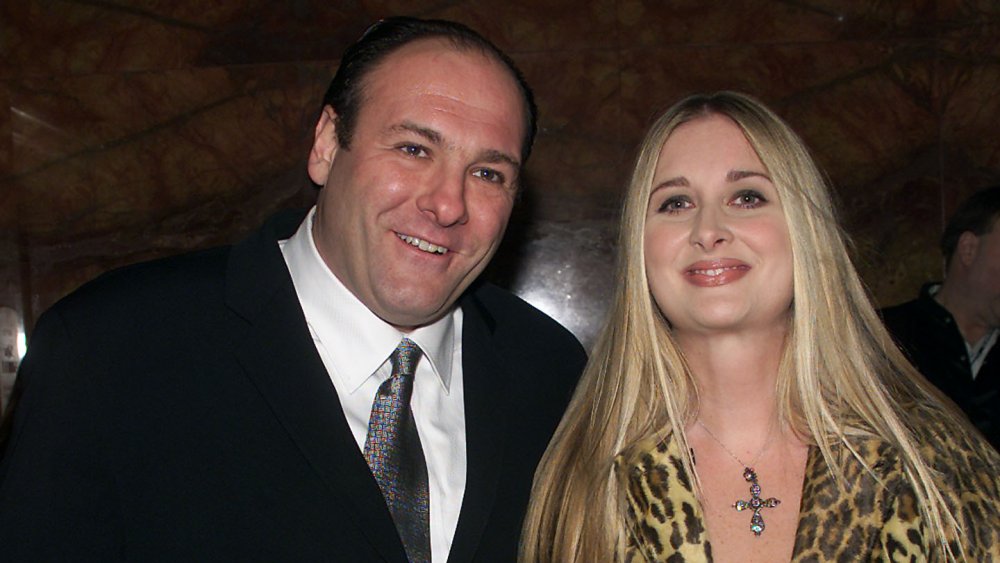 Evan Agostini/Getty Images
The Sopranos actor James Gandolfini earned a reputation in Hollywood as an acting genius. But the star seemingly wasn't as successful in his personal life, at least when it came to his first marriage to Marcy Wudarski, who alleged that he struggled with drugs and alcohol throughout their marriage. Author Brett Martin detailed these alleged issues in his 2013 book, Difficult Men: Behind the Scenes of a Creative Revolution, writing, "Gandolfini's wife described increasingly serious issues with drugs and alcohol, as well as arguments during which the actor would repeatedly punch himself in the face out of frustration."
Gandolfini's rep had refuted Wudarski's claims during their bitter divorce battle in 2002, describing her allegations as the "ramblings of a disgruntled ex-wife apparently looking for a payday," per The Telegraph. The publicist also said the New Jersey native's battle with drugs and alcohol "was a problem that existed in the past."
Despite the bitter back-and-forth, People noted how the two had developed a better relationship in the final years of Gandolfini's life. Wudarski also attended his 2013 funeral.