The Untold Truth Of Kayleigh McEnany's Husband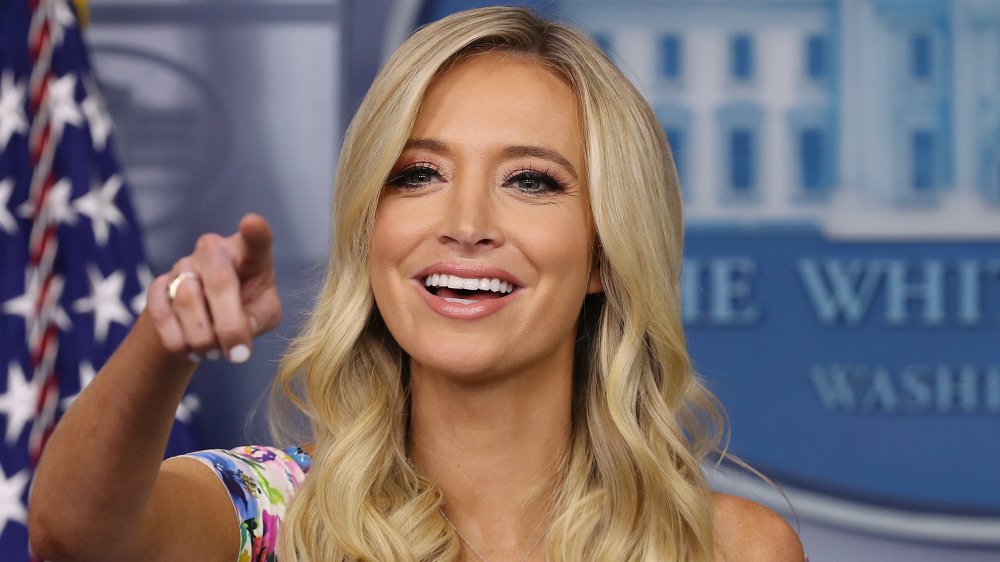 Chip Somodevilla/Getty Images
Former political commentator Kayleigh McEnany was named White House Press Secretary in April 2020, thrusting her into the spotlight and bringing about even more interest in her public and personal life. This includes her married life, especially because her husband, Sean Gilmartin, is famous in his own right as a professional baseball player. (For what it's worth, he's also the cousin to Chad Gilmartin, who McEnany recently named as her Principal Assistant Press Secretary, The Washington Post reported.)
McEnany and Gilmartin began dating in 2015 and tied the knot in November 2017. At the time, McEnany tweeted several photos from their wedding: Her wearing a white gown with sparkling silver appliqués, him wearing a black tux and bow tie. Two years later, in November 2019, they welcomed their first child, a baby girl named Blake Avery Gilmartin. Once again, McEnany announced the news on Twitter.
Let's get to know more about Gilmartin — both on and off the field.
Kayleigh McEnany watches her husband's games on the go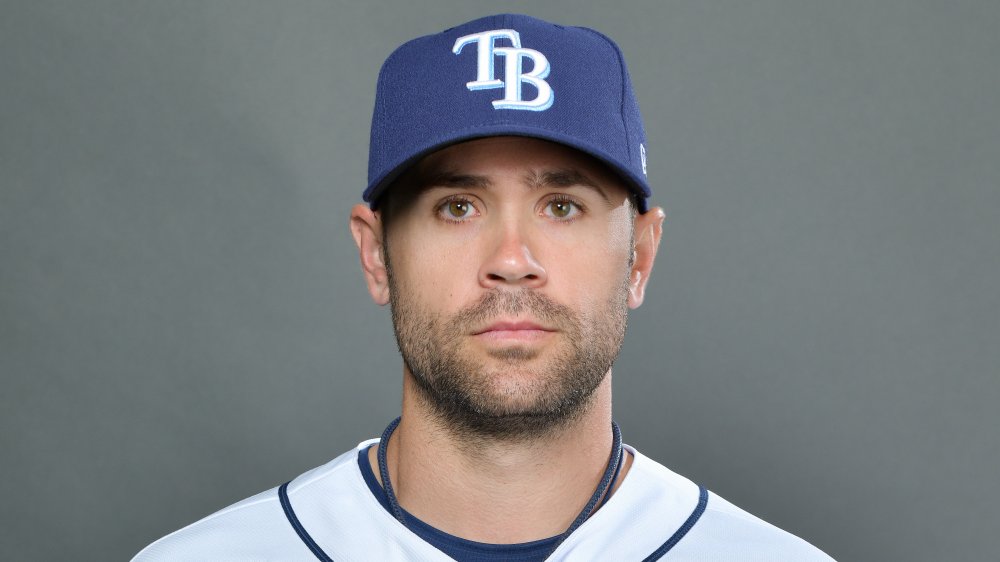 Julio Aguilar/Getty Images
Sean Gilmartin is a left-handed pitcher for the Tampa Bay Rays, which just so happens to be his wife, Kayleigh McEnany's, hometown team. That suits McEnany just fine, as she told the Tampa Bay Times. "Having Sean in Tampa means a lot more trips back to our permanent residence and the city I've always known and loved," she said.
It's also a move that makes sense for Gilmartin, who, while originally from California, played baseball at Florida State University — even being named an All-American as a freshman, per Seminoles.com. Prior to his time with the Rays, he debuted in the Major Leagues with the New York Mets in 2015, even helping them go to the World Series.
McEnany is her husband's No.1 fan: "I am so proud to tell my colleagues in politics and media about Sean's career and his move to the Tampa Bay Rays," she told the Tampa Bay Times. "I watch his games from the campaign headquarters, from airplanes, and all across the campaign trail."
Sean Gilmartin doesn't talk politics in the dugout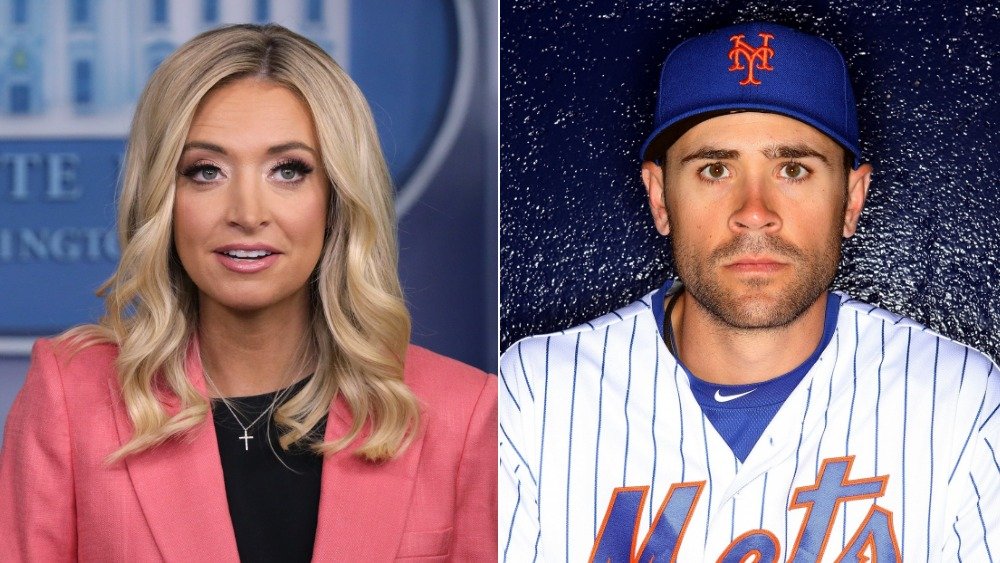 Marc Serota/Getty Images
Kayleigh McEnany undoubtedly has a controversial role as press secretary to President Donald Trump, and due to the nature of differing political opinions among his teammates, Sean Gilmartin told the Tampa Bay Times that he doesn't discuss his wife's career on the field or in the dugout. 
At home, however, he and his wife frequently converse about the subject. "It's always pretty much right at the forefront, which is fine," the baseball star said. "We both have our opinions. We align fairly evenly on stuff like that, but that's probably as far as I'm going to go right now with that."
McEnany also explained that they are united in their religion and their parenting. "We both have a singular focus and a united purpose: For me, it's re-electing President Trump. For Sean, it's getting outs and helping the team win. Together, it's raising our beautiful daughter and raising a family that walks in the footsteps of Christ," she told the Tampa Bay Times.