The True Stories Behind These Ugly Celeb Breakups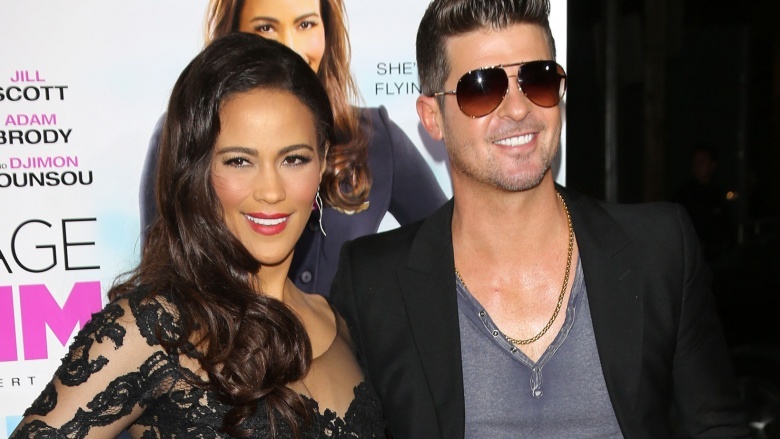 Breakups are hard in the best of times. But in the forensically observed world of celebrity relationships, a breakup has the potential for so much more. Despite the best efforts of their publicists and PR gurus, here are the stories behind celebrity relationships that went south faster than snowbirds in November.
Blake Shelton And Miranda Lambert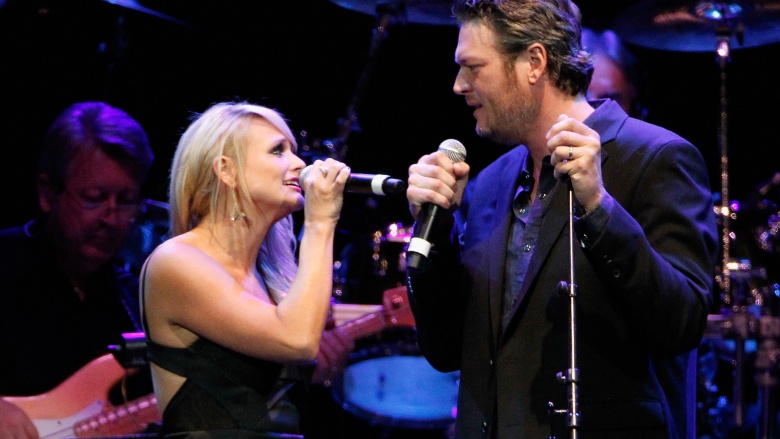 Getty Images
A recurring feature of celebrity breakups is the inevitable declarations of how amicable and unremarkable they were, as if an amicable breakup could be anything but remarkable. When the country singers Blake Shelton and Miranda Lambert separated in July 2015, their public announcement was accompanied by the same declarations of amiability. But there was also a suspicious trip to a neighboring Oklahoma county where the court records of the divorce were mysteriously sealed (despite a local law prohibiting it).
If the split was truly amicable, why seal the records, or go to another county to file? This inconsistency doubles down on the rumors of Lambert's infidelity, featuring not one, but four men: an MLB player, Shelton's best friend, and two employees of the singer, one of whom was rumored to already be married. Inevitably, cheating allegations also landed at Shelton's feet, too. By November 2015, Shelton went public about a burgeoning romance with his costar from The Voice, Gwen Stefani (who, of course, also broke up with her hubby Gavin Rossdale around the same time Shelton and Lambert split). Although given that Lambert and Shelton are country singers, it's entirely possible that this whole escapade was cooked up to provide inspiration and publicity for their next albums. 
Robin Thicke And Paula Patton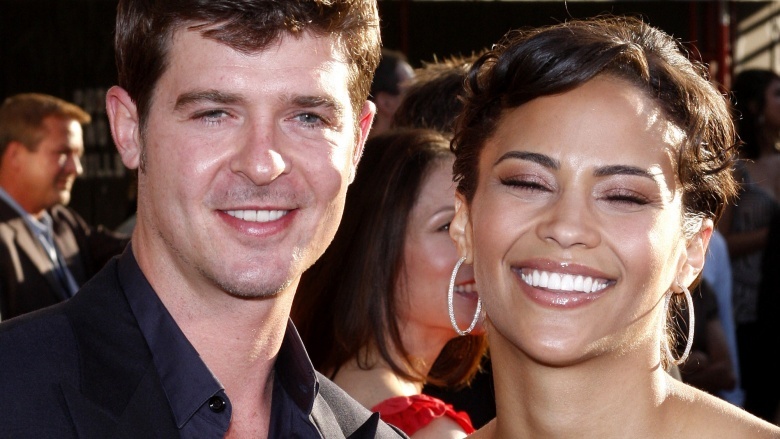 You can never tell how someone will react to a breakup. Reactions vary from despair, through denial, occasionally stalking, and sometimes begging. When Robin Thicke was dumped by childhood sweetheart Paula Patton, he went off the deep end. He penned an entire album dedicated to, and named for, his ex. He took the album on tour, declaring his desire to get her back at every opportunity. This display ended with an excruciating performance at the Billboard Music Awards that, thankfully, Patton didn't attend, but which even his friends admitted was a step too far.
While at first the couple trotted out the usual excuses of busy lives and growing apart, drugs and alcohol abuse were later added to the list. However, it was a series of indiscretions, and his performance at the VMAs with a twerking Miley Cyrus, that got the tongues, and the lawyers' pens, wagging. Meanwhile, Thicke was in the middle of a lawsuit with the estate of Marvin Gaye about the inspiration for his hit Blurred Lines. It seems that copyright law is not the only line in Thicke's life that got blurred.
Charlize Theron And Sean Penn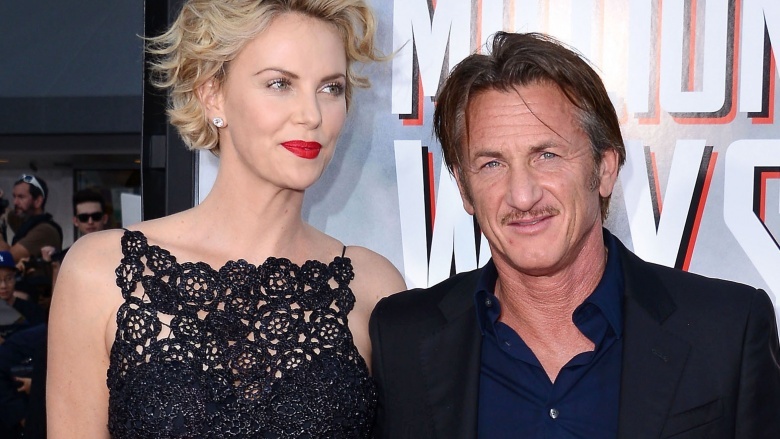 If there's a list for "good ways to break up," then "ghosting" must be at the bottom. Charlize Theron and Sean Penn shared a long friendship followed by a brief romance. Rumors of an engagement came soon after, and public statements of love appeared to show a relationship on the up. But by 2015, it suddenly crashed and burned. Theron simply stopped acknowledging Penn's existence, and that was that.
It takes more than a bit of "growing apart as people" to make a girl cut a guy off, especially with that history.Theron's decision to go cold turkey on Penn puts the lie to the casual narrative provided to the press, however details are sparse. Two months after the breakup Theron and Penn were forced to face each other when they were required to reshoot scenes for his film The Last Face...awkward.
Kelsey And Camille Grammer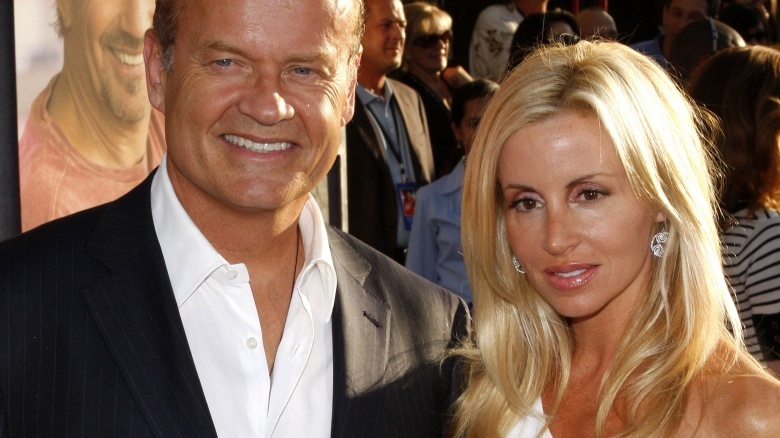 Despite being in a relationship lasting 14 years that produced two children, it didn't take much to tempt the star of Cheers and Frasier to stray. Kelsey Grammer met Kayte Walsh, a flight attendant who was 26 years his junior, while traveling to New York on a Virgin Atlantic flight. A relationship blossomed soon after, at which point, he called his wife, Camille, and ended the marriage.
What followed was a drawn-out, bitter, and largely one-sided public airing of laundry that fell squarely in TMI territory, including accusations of cross dressing by Camille and a decade of forced celibacy by Kelsey.
Kelsey Grammer entered his fourth marriage with Kayte a mere two weeks after his divorce with Camille was finalized. Together they have since had a child (his fifth). It would be a wonder if a man at his age, with his relationship history, didn't stray at the first opportunity. How many times do you think you can say "mid-life crisis" before he does it again?
David Hasselhoff And Pamela Bach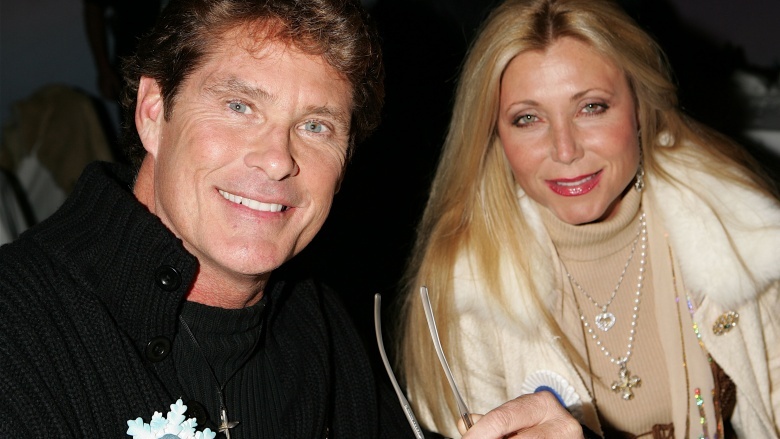 Getty Images
The breakup of David Hasselhoff and Pamela Bach appeared to be a "straightforward" case of alcoholism, addiction, and domestic abuse on the part of Hasselhoff. However media reports show that Bach, likewise, is not immune to poor decisions under the influence. Bach claims the Hoff was high-maintenance, requiring constant attention to keep him on the level. When Bach was bedridden from a motorcycle accident (driven by Hoff), the attention ceased and he spiraled.
The breakup was announced with the usual claims of enduring love and friendship for the good of the children, that are nevertheless contradicted by credible evidence of inappropriate drunken behavior from both parties—behavior witnessed by the children. The truth is that while Hoff's reputation is blurred by his clean living on-screen personas, and Bach's by her apparent self-sacrifice for the good of the family, these both seem like pretty dysfunctional individuals. It will be a miracle if their daughters grow into normal adults considering their role models.