Things You Need To Know About Michael Phelps' Fiancee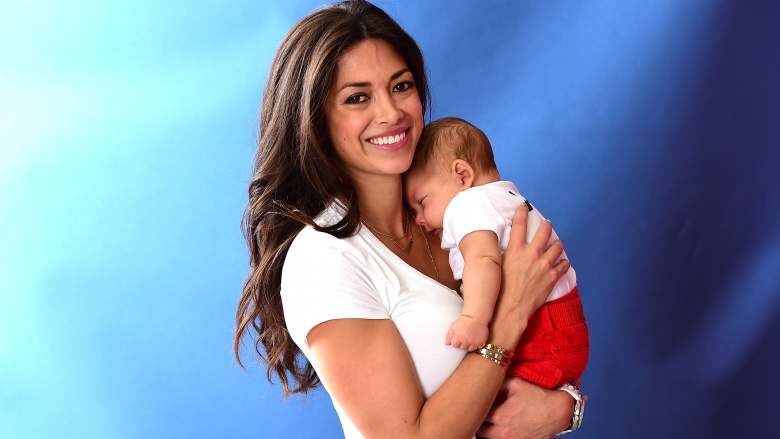 Getty Images
There's more to Nicole Johnson than just being Michael Phelps' baby mama and fiancée. Learn more about the brunette stunner beyond the fact that she's got the most decorated Olympian wrapped around her finger and the cutest baby ever in her arms.
She's a beauty queen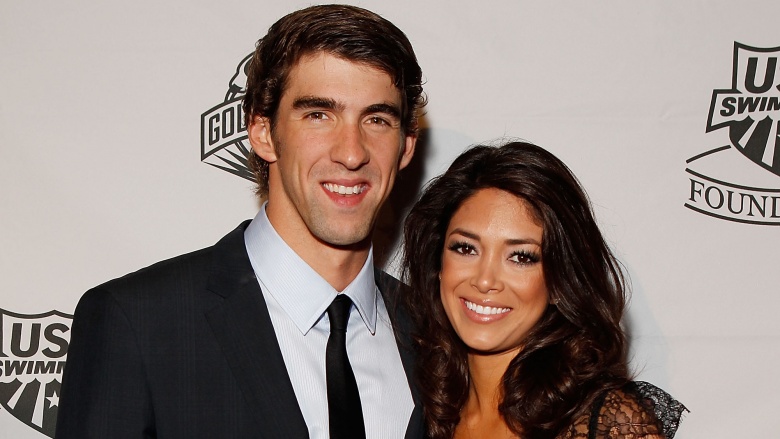 Getty Images
Johnson is most famous for her beauty pageant work, which she describes as empowering. She's competed in seven pageants throughout her life and was named Miss California USA in 2010 and came in ninth place in the overall Miss USA pageant that year. "People think pageant girls are snotty, cutthroat, self-absorbed," Johnson told the Thousand Oaks Acorn in 2010. "Everybody that I meet in the industry is so kind, giving, and they are some of the most amazing women."
She's worked in sports media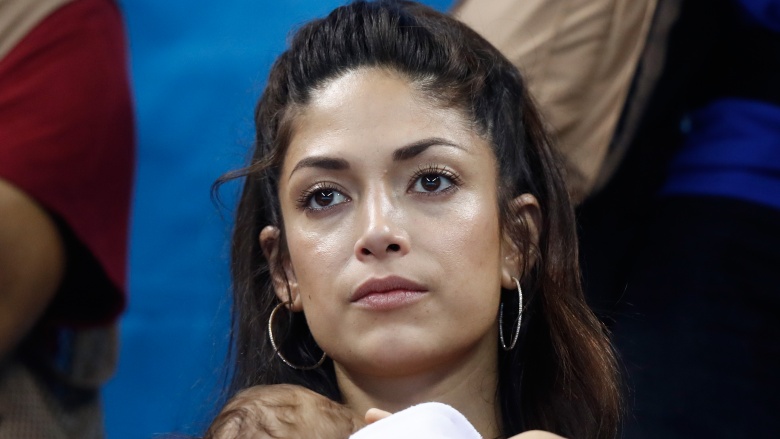 Getty Images
Though she hails from Colorado Springs originally, Johnson is a California girl. She graduated from the University of Southern California in 2007, nabbing her degree in communications with a focus on sports and entertainment. The Latin Post reports that she went on to work as a production assistant for the 2010 ESPN ESPY Awards, putting her degree to good use.
She's great at marketing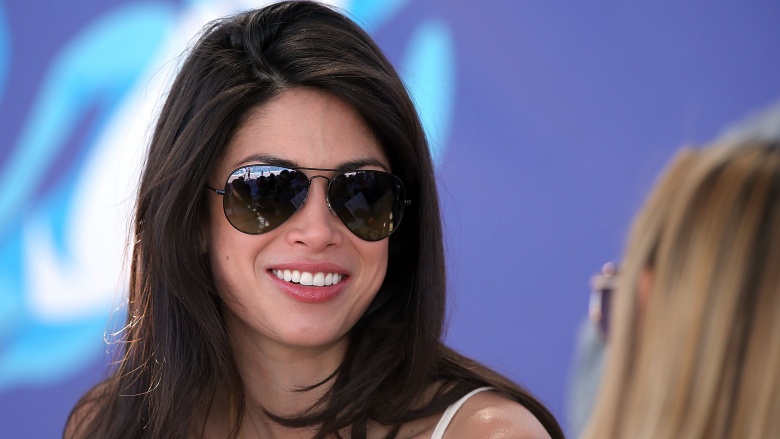 Getty Images
Johnson's skill set isn't limited to sports knowledge. She also worked for YP, an online version of the Yellow Pages, as their communications director. Her LinkedIn profile also notes that she's an "accredited jewelry professional," which likely helped ensure that Phelps didn't get her a fake or tiny rock when he proposed. She used her gem skills to work as an ambassador for INTA Gems & Diamonds, which supplied her tiara for Miss California USA. She's also worked in marketing for Mercedes-Benz, probably because she knows how to sell to others who share her expensive tastes, and the restaurant loyalty program MOGL.
She adores her pooches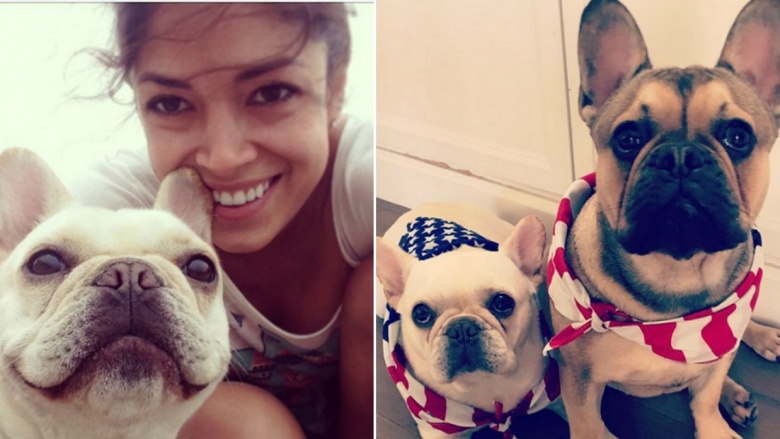 Instagram.com/nicole.m.johnson
One glance at Johnson's Instagram page makes it clear: This gal is a proud "mom" to her two dogs. She's a doting owner to two adorable French bulldogs, Juno and Legend. Juno is named after the Roman goddess, while "Legend" may well be named after Phelps. Juno even has her own Instagram account!
She's an activist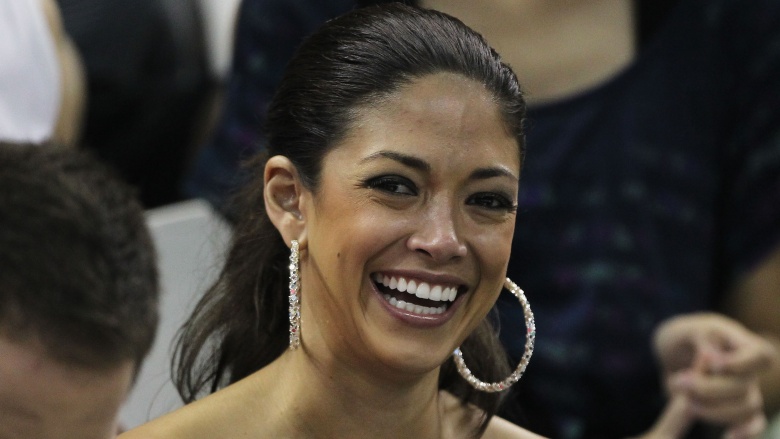 Getty Images
Johnson put her marketing skills to work with the Michael Phelps Foundation, for which she volunteers. Express reports that Phelps founded the organization in 2008 after the Beijing Olympics, with the goal of providing swimming lessons to underprivileged kids. It's a solid cause: Johnson often posts statistics about the need for swimming lessons on her Instagram account, noting that drowning is the leading cause of accidental deaths of children between the ages of 1 and 4. Get those swimmies and donate!
She's been with Michael Phelps through a lot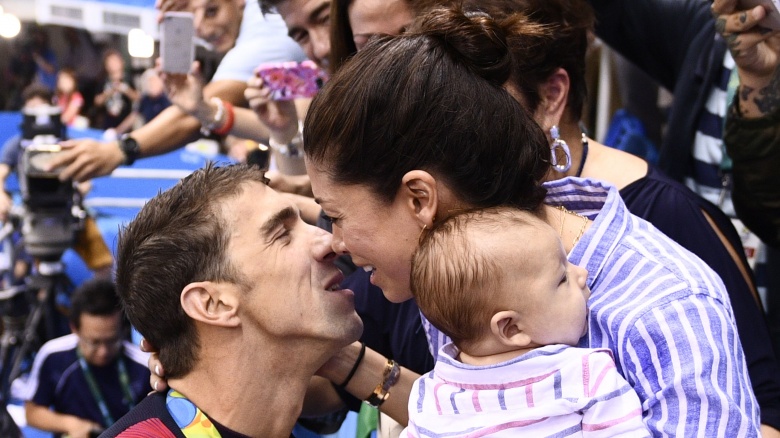 Getty Images
Johnson and Phelps have had a rollercoaster relationship for a long time. They started dating in 2007 and People reports they've broken up several times, including once in 2011. Before they got back together in 2014, Phelps even hooked up with fame-hungry Taylor Lianne Chandler, who went on to tweet a photo she insists depicts the swimmer's privates, then had the nerve to call Johnson a golddigger. Also during their on-again-off-again courtship, Phelps has had a marijuana controversy, a DUI bust, depression, and suspension from the United States swim team...and Johnson stuck by him.
"I'm pretty sure we both shared stuff with our parents that we were like, 'Yeah, this is it. There's no way we're getting back together,'" Johnson told Access Hollywood. "When we finally did, it was still a little rocky in figuring things out and figuring each other out because it had been some time, but we didn't miss a beat. We're happy. We have been back together ever since we got back together this last go-round. Now we have a little one, a wedding at the end of this year. We've got a lot of fun."
Phelps told USA Today that Johnson is definitely the one. "I said to a couple of my friends if I ever had the chance to get her back, that would be it. She was the one I loved the most," he said. "Her and I have been on and off for eight years. It's been a long time. We've been through a lot. But I love her to death. We've been able to grow as a couple through everything we've been through, the positive changes I've made in my life."
His mom adores her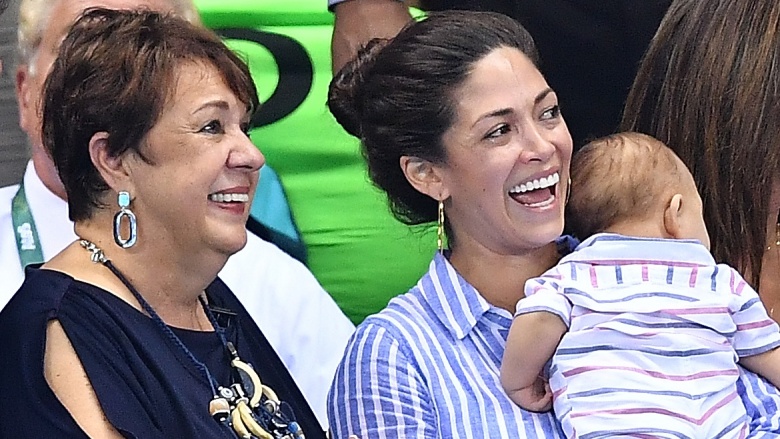 Getty Images
When Phelps told his mom, Deborah Phelps, who's always at Johnson's side during his matches, that he wanted to reunite with her, she was over the moon. "They had to figure it out themselves, and they had to mature. Our men have to go through phases in their lives where they want to see what they can do and who they can be with," Deborah told Access Hollywood. "When he called me and he said, 'I'm getting back with Nicole,' I said, 'And that's where you should be.' He was like, 'I'm determined to make this happen.' I said, 'And that's what I want you to do.'"
She has a celebrity doppelganger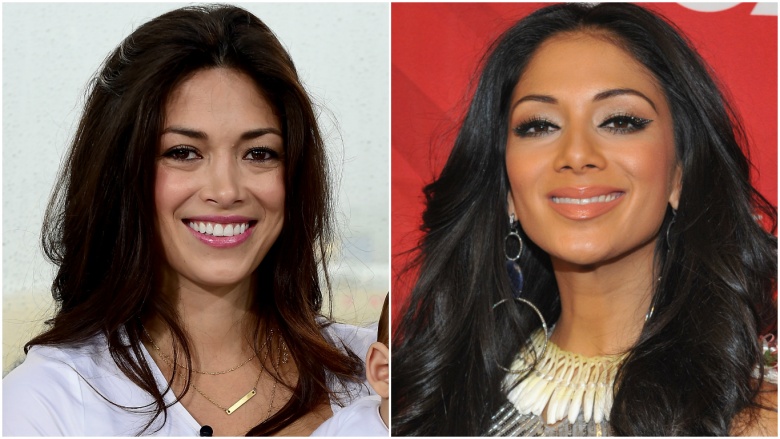 Getty Images
Seriously you guys: Is it us, or is Nicole Johnson a dead ringer for Nicole Scherzinger? If she gets bored with marketing for Phelps, maybe the Pussycat Dolls are hiring.