The Truth About Papa John's Divorce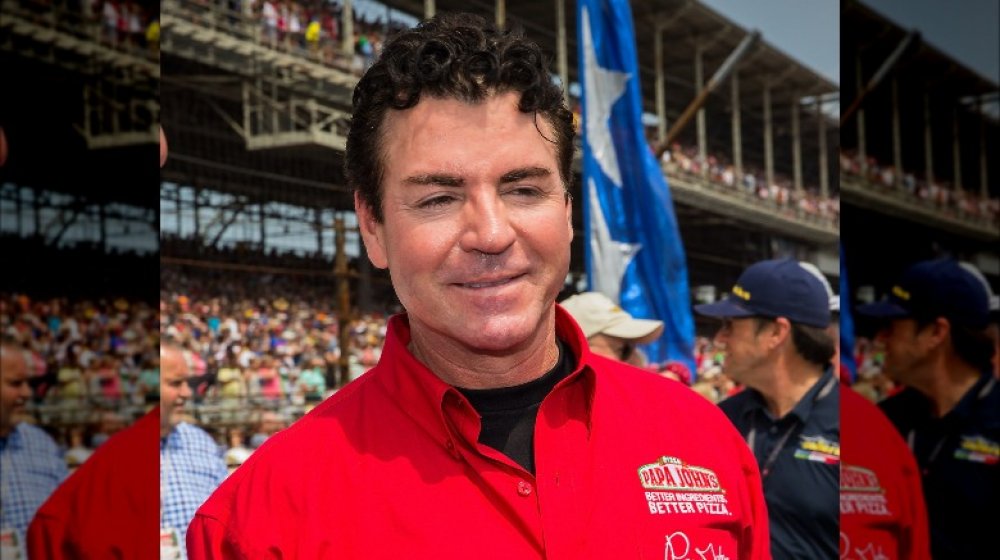 Michael Hickey/Getty Images
Everyone loves pizza, but not everyone loves Papa John — or so it'd seem. After all, not only have sales for Papa John's plummeted in recent years, but founder John Schnatter's wife also filed for divorce in late 2019, in what some might regard as an indication that Papa John and his much-maligned pies have more in common than anyone would've thought.
Filed under her maiden name M. Annette Cox, Papa John's wife claimed their marriage was "irretrievably broken," and that they officially separated earlier that year (per the Louisville Courier-Journal). Months before Cox requested to dissolve their 32-year marriage, she hinted at the impending divorce by purchasing her own home in Prospect, Ky.
Her request also suggested she and Schnatter already reached a settlement agreement, which established how the pair would divide their joint assets, including, per the Louisville Courier-Journal, "their $11 million, 18,000-square-foot limestone mansion on 15 acres in Anchorage – Louisville's most expensive home – as well a $6 million condo in Naples, Florida, and a $23 million condo in Deer Valley, Utah, a luxury ski resort." Further reports indicated Schnatter wished to comply with the petition, making the break clean and easy.
But because Kentucky is a no-fault state, Cox's suit didn't provide a reason for the petition. Thus, the public might never truly know what drove this longtime couple apart. However, this decision might be the fallout from the multiple lawsuits and controversies Schnatter faced in the years immediately before their separation agreement.
Did Papa John's racist remarks end his marriage?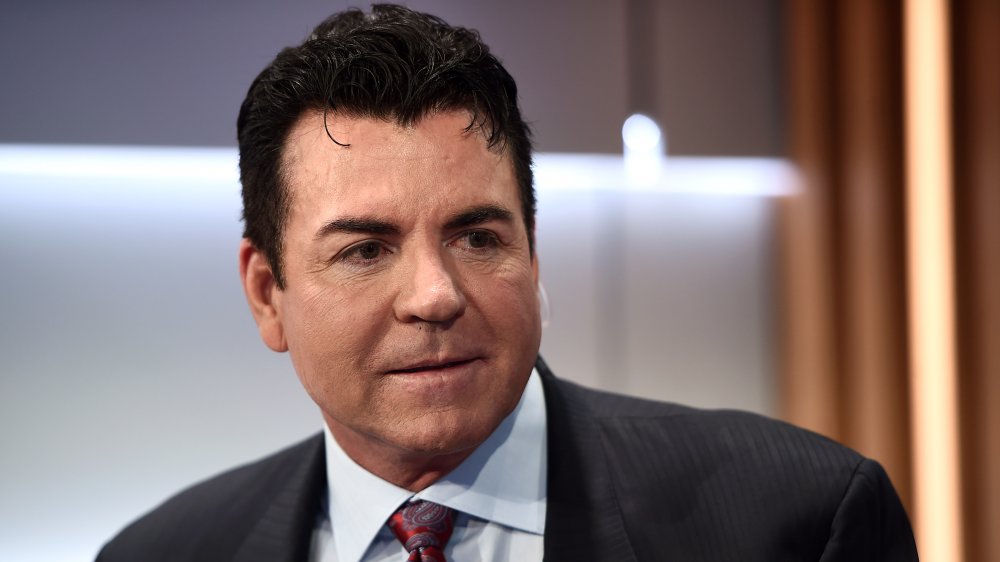 Steven Ferdman/Getty Images
Prior to his December 2019 divorce, John "Papa John" Schnatter was already in the midst of a professional reckoning. According to the Louisville Courier-Journal, Schnatter achieved billionaire status in 2017, but quickly fell from grace when he blamed declining sales on how the NFL handled players' protests of police brutality by kneeling during the national anthem.
"And more importantly, by not resolving the current debacle to the player and owners' satisfaction, NFL leadership has hurt Papa John's shareholders," Schnatter said on his company's third-quarter earnings call in 2017 (per NPR). "Leadership starts at the top, and this is an example of poor leadership."
Within weeks, Schnatter was replaced as the chain's CEO, but remained as the board's chairman until he was forced out after Forbes revealed in 2018 that he used the N-word on a call with the ad agency, Laundry Service. While Schnatter resigned, he filed suit against Laundry Service days before his wife filed for divorce in 2019.
Schnatter alleged the agency recorded the call without his knowledge and released excerpts as "apparent retaliation" over Papa John's refusal to pay them $6 million. He claimed (per USA Today), "The facts will show that my words were taken out of context and used to manufacture a scandal against me based on a completely false narrative."
But will this suit ultimately prove these incidents also pushed M. Annette Cox to distance herself and end their marriage? Only time will tell — hopefully.