Naya Rivera's Loved Ones, Including Ex Ryan Dorsey, Visit Lake Piru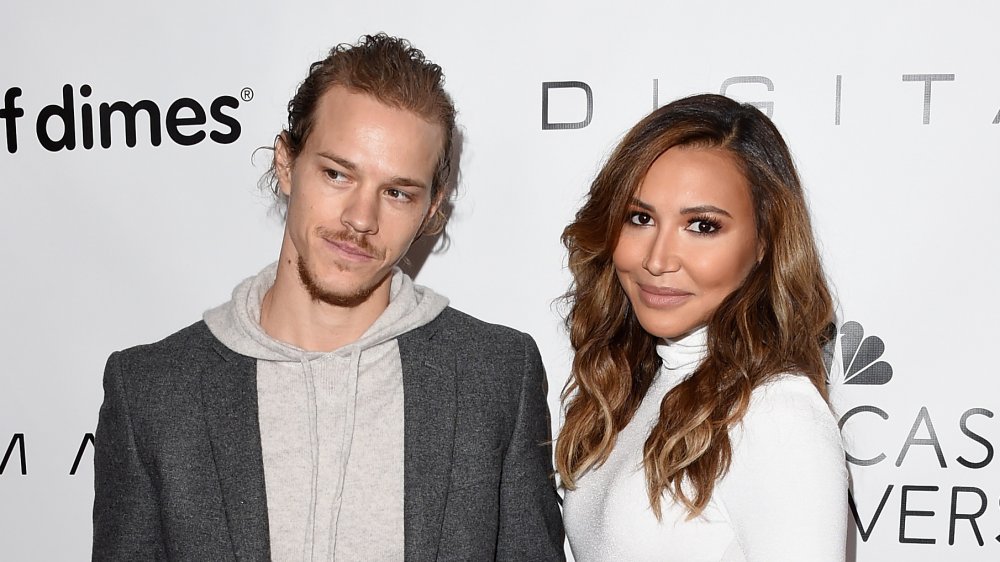 Jason Merritt/Getty Images
UPDATE: On July 13, 2020, the Ventura County Sheriff's Office confirmed Naya Rivera's body has been recovered at Lake Piru. In a press conference, Sheriff Bill Ayub said, "We are confident the body we found is that of Naya Rivera."
The original story follows below.
It must be an unimaginably tough time for Naya Rivera's family and friends, who have been hoping for the actress' safe return. The former Glee star disappeared on July 8, 2020 during a boat trip with her 4-year-old son Josey on Lake Piru, which is located in Ventura County, Calif. Her son was found alone on the boat and told authorities that she went in the water and never came back.
On July 9, the search for Rivera was deemed a recovery mission, instead of a rescue, since she was presumed dead, most likely from drowning in the lake. No one has been able to locate the actress yet, seemingly due to the lack of visibility in the very murky lake. On July 10, the Ventura County police department shared a video of the lake to demonstrate just how difficult it is to search for Rivera, writing on Twitter, "Here's an example of the underwater visibility at a 30-foot depth in Lake Piru."
TMZ shared photos of Rivera's younger brother Mychal and her mom Yolanda at the dock on Lake Piru on July 11. Yolanda was on her knees with her arms stretched out as they helped authorities search. Rivera's father George later joined the family at the lake, getting into the water at knee-level, appearing to pray with Mychal. A day later, TMZ reported that Ryan Dorsey, Rivera's ex-husband and the father of her child, made an "emotional trip" to Lake Piru and got into the water as well.
Here's why searching Lake Piru is a very difficult task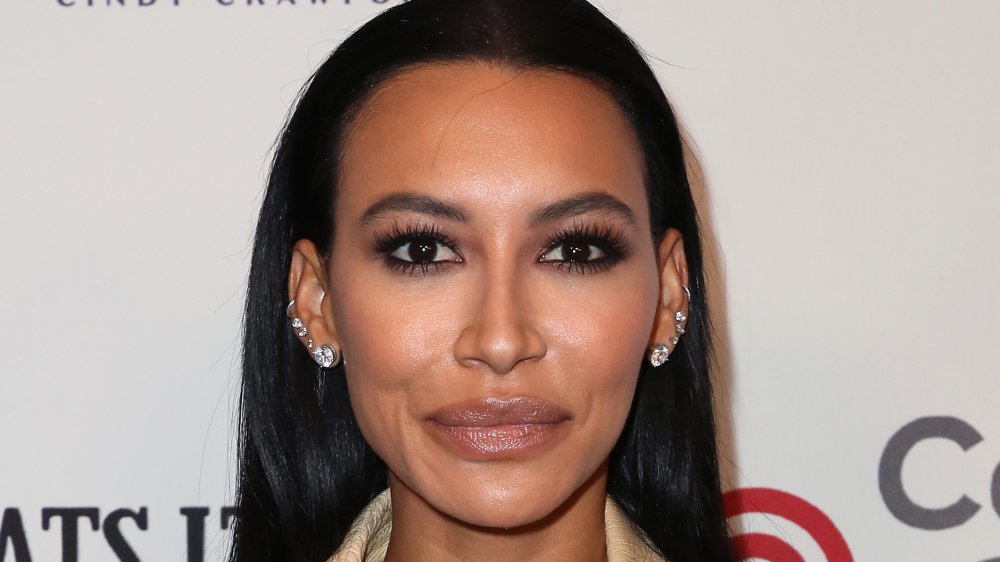 David Livingston/Getty Images
According to TMZ, Naya Rivera would be the ninth person to drown in Lake Piru since the mid-'90s, but as of now, there are no signs of Rivera's body, possibly because of plants and debris that limit visibility. The outlet reported remotely operated vehicles are being used to search the lake, which is 1,200 acres and 130 feet deep in some parts. In response to Rivera's presumed drowning, locals demanded more protection for swimmers and boaters, signing a petition asking for more effective warnings for visitors.
When Rivera jumped in the water, the lake's visibility was five to nine inches. Additionally, law enforcement officials shared it could take seven to 10 days for a body to rise to the surface. The Ventura County sheriff's office has been updating the public on search efforts via Twitter, writing on July 12, 2020, "In today's search for Naya Rivera, cabins and outbuildings in the surrounding area will be checked once again, as well as the shoreline. This has been part of the ongoing search effort since her disappearance on Wednesday afternoon. Boat crews continue to scan the lake."
Additionally, the department tweeted, "For those intent on searching for Naya Rivera on your own, 1. The lake is closed. 2. Temps are already in the 90's. 3. The terrain around the lake is very steep and rugged. Our teams are well equipped and highly trained. We don't want to have to rescue you."
Heather Morris reached out to the sheriff's office to help with the search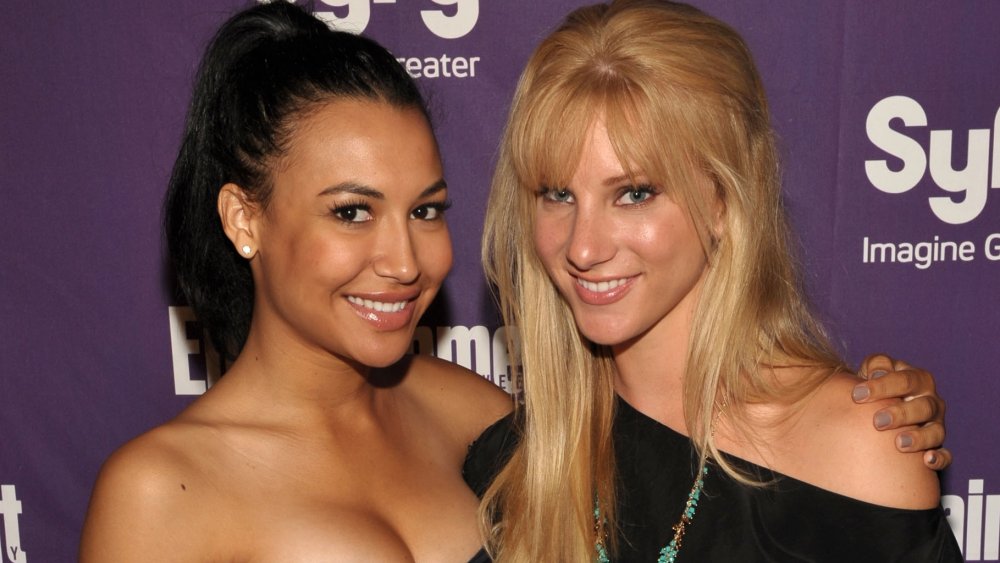 John Shearer/Getty Images
Naya Rivera's family, exes, and close friends have been very open about their hope for a safe return. Heather Morris, Rivera's close friend and former Glee co-star, has reached out to the Ventura County Sheriff's Department about its search efforts. The two women were close both on-screen and off. On Glee, the two actresses played best friends Brittany Pierce and Santana Lopez, who ended up dating for a majority of the series.
On July 12, 2020, Morris tweeted in response to the Ventura County Sheriff's Department, "My name is Heather Morris, I'm Nayas close friend and co-worker, and I'm trying to conduct an on foot search and rescue mission along with a small group of friends at Lake Piru. I understand your team is doing EVERYTHING in their power, but we are feeling helpless, powerless and want to help in any way. I have left a message with the department of Rescue and Air today, and I will call again tomorrow. Thank you."
Prior to that, Morris posted on Twitter, "Thank you to the Tulare County, Los Angeles County, San Louis Obisbo, and all who are working [so] tirelessly right now in the search and recovery of our Naya."
This is a difficult situation for anyone who knows Rivera. Hopefully, there will be some sort of resolve in the near future, giving her family and friends some semblance of solace and closure following an absolute tragedy.
If you feel like you need a resource after reading sensitive subject matter, please contact the Crisis Text Line by texting HOME to 741741, or call the National Alliance on Mental Illness Helpline at 1-800-950-NAMI (6264).