Details About The Photo Naya Rivera Sent To Her Family Before Disappearing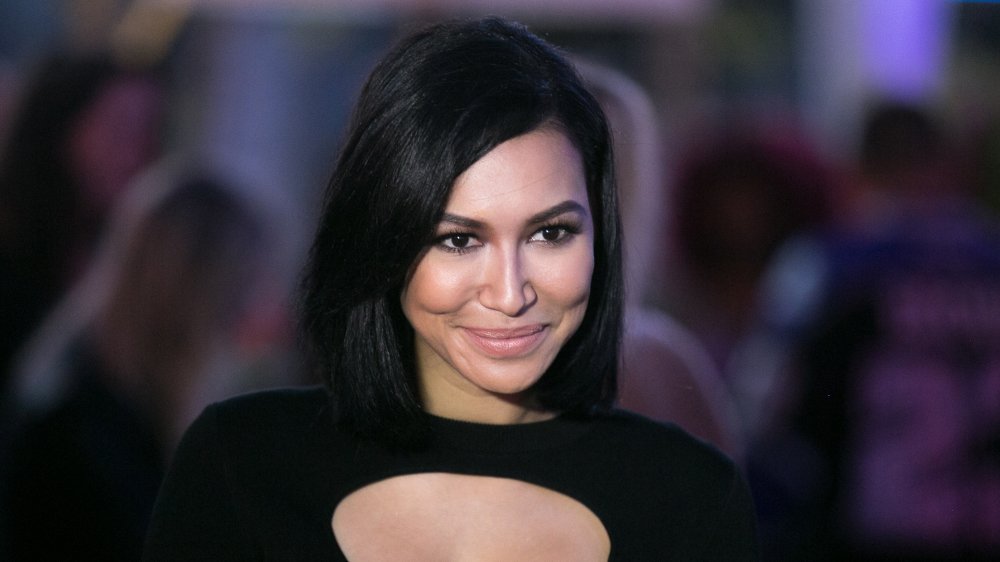 Gabriel Olsen/Getty Images
UPDATE: On July 13, 2020, the Ventura County Sheriff's Office confirmed Naya Rivera's body has been recovered at Lake Piru. In a press conference, Sheriff Bill Ayub said, "We are confident the body we found is that of Naya Rivera."
The original story follows below.
Naya Rivera went missing in mid-July 2020 and is presumed dead, though the search for her body in Lake Piru, Calif. continues as of this writing. In addition to sonar equipment and specially trained dogs, rescue officials are also using a picture that Rivera sent family members reportedly just an hour and a half before she went missing. The story of Rivera's disappearance is devastating. The 33-year-old was going diving on a boat with her 4-year-old son, Josey. When he was found by another boater three hours later, Josey was alone, sleeping on the pontoon boat, wearing his life jacket. Another lifejacket and Rivera's purse and identification were also on the boat. 
Per CBS News, Josey told investigators that he and his mom were swimming and that he hopped back on the boat but that "his mom never made it out of the water," Sheriff's Sgt. Kevin Donoghue said. A spokesperson for the sheriff's office told Us Weekly on Sunday, July 12, that the search will last through Tuesday, July 14. He added, "We are confident that we will locate her body," he said. However, visibility is reportedly very poor on the lake, making it all the more difficult to find the actress. So what are the details of the final photo Rivera sent to her family that have proven useful to the authorities' search?
Naya Rivera's last picture might help investigators find her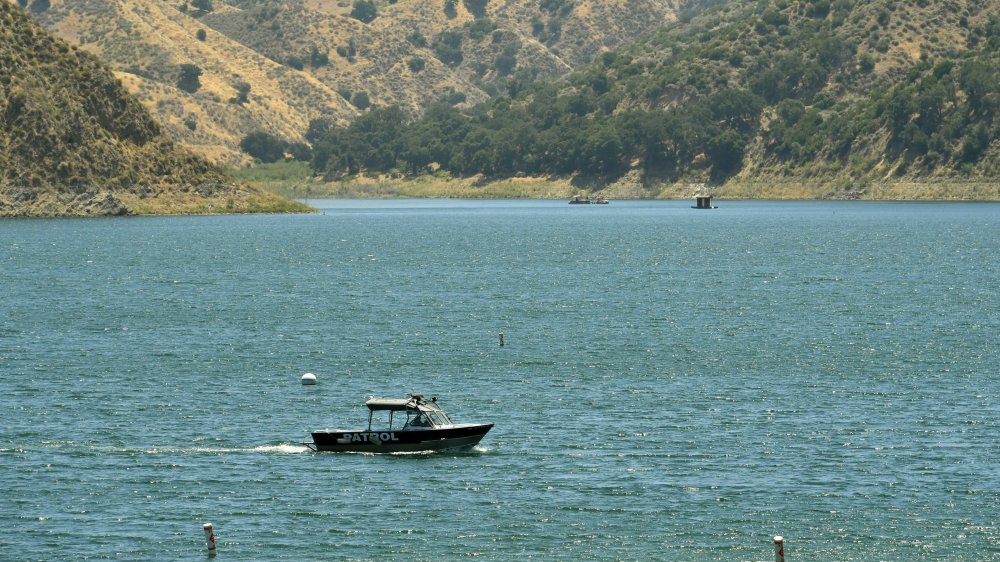 Amy Sussman/Getty Images
Robert Inglis of the Ventura County Sheriff's Office Search & Rescue Team, who is spearheading the search for Naya Rivera, told Us Weekly that Rivera had sent a picture of her son, Josey, to family members while out on the boat. In it, Josey is in front of a cove, which the rescue team has since found and used as a starting point for their search. That location, along with the spot where the pontoon boat was found, have been the two most prominent starting locations for the Search & Rescue team's efforts. Their search has since expanded. 
Inglis said, "We did send our dive members to those two locations and searched those extensively." He added that in many cases, his team usually has witnesses who might have seen someone jumping off a boat, which can provide an area where a body might be found more quickly. "In this case, it really could be the whole lake. There are a lot of coves that have to be searched," Inglis said. 
The search team has also spent time searching the lakeside cabins, but don't believe she would have been able to make it out of the water.  Inglis said, "There are steep hills and it's covered with brush with bigger rocks. It would be very difficult to maneuver through that especially if you're just wearing maybe a bathing suit." Also, divers have reported running into vegetation in the water that could have easily snagged them and kept them in the water, making the search for Rivera that much more perilous.
This is what might have happened to Naya Rivera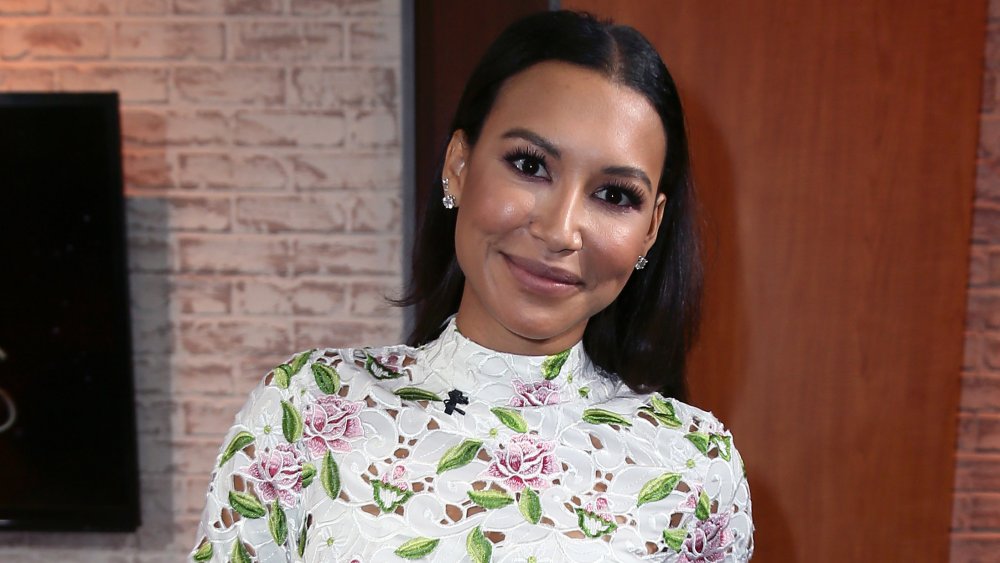 David Livingston/Getty Images
While Robert Inglis of the Ventura County Sheriff's Office Search & Rescue Team is confident that they will find Naya Rivera, he still doesn't know exactly what happened to her. But he has some ideas. "What I suspect is that the winds kicked up. Those pontoon boats are very light, and when you push them, it can get away from you. She might've tried to swim after the boat. But that's all speculation. Once we do locate her, that'll answer a lot more questions," he said. 
In the meantime, Rivera's family, friends, and fans are anxiously waiting for that to happen. Ryan Dorsey, her ex-husband and father of her son Josey, made a visit to the lake just days after she went missing, along with her father and brother. Josey is reportedly doing "as well as can be expected," per CNN. 
Ventura County Sheriff's Sgt. Kevin Donoghue said, "Our hearts and our prayers and thoughts go out to the Rivera family. This is a terrible tragedy for all of them and we hope to bring closure for that family."
If you feel like you need a resource after reading sensitive subject matter, please contact the Crisis Text Line by texting HOME to 741741, or call the National Alliance on Mental Illness Helpline at 1-800-950-NAMI (6264).