Will Smith And 50 Cent Clash Over Jada Pinkett Smith Drama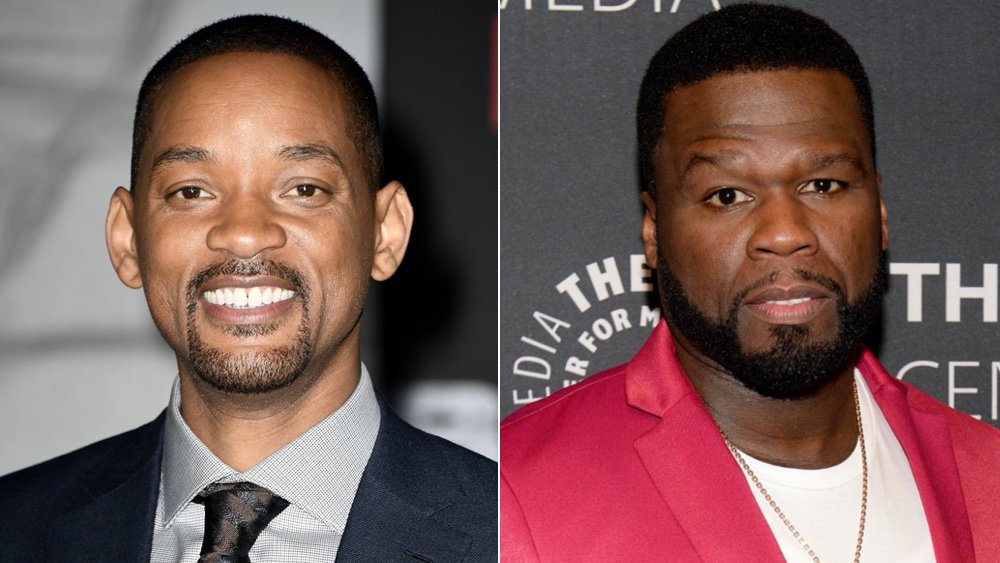 Frazer Harrison, Brad Barket/Getty Images
There's a lot to unpack when it comes to the "entanglement" between Jada Pinkett Smith and August Alsina. During a June 30, 2020 interview with Breakfast Club host Angela Yee, the singer was asked about rumors that he had an affair with Jada. Alsina told the host, "People can have whatever ideas that they like. But what I'm not okay with is my character being in question." He further explained, "I think it's because people don't necessarily know the truth. But I've never done anything wrong. I love those people."
While Aslina has a lot of love for the Smith family, he made a claim that immediately garnered a lot of attention, saying, "I actually sat down with Will and had a conversation... He gave me his blessing. And I totally gave myself to that relationship for years of my life... I truly and really, really, deeply loved and have a ton of love for [Jada]. I devoted myself to it. I gave my full self to it." 
Will's representative told The Sun that Alsina's story was "wrong." Meanwhile, Jada's rep told Page Six Alsina's claims were "absolutely not true." However, she eventually copped to having an "entanglement" with the singer during an episode of Red Table Talk with her husband as her guest. And that's where 50 Cent comes in. He seemingly watched the episode and reached out to Will to see if he was okay... before he dissed him and got cursed out by the Fresh Prince alum.
50 Cent went in on Will Smith via DMs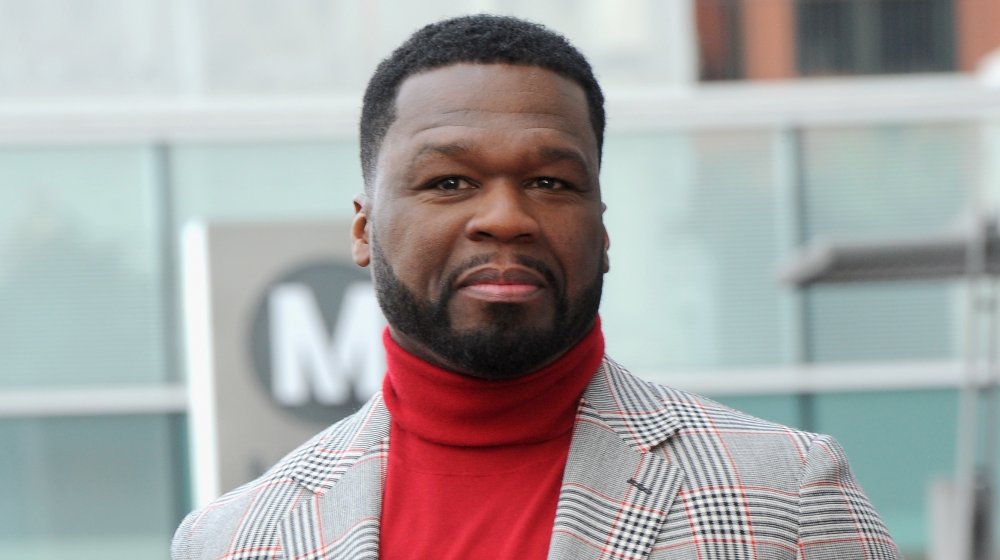 Albert L. Ortega/Getty Images
On Instagram, 50 Cent shared a screenshot from his direct message conversation with Will Smith. The Get Rich or Die Tryin' rapper asked, "Yo Will you alright over there?" In response, Will said, "Yes I'm cool, I appreciate your concern my brother." That was a nice conversation... until it suddenly wasn't. 50 Cent asked, "But why she tell you that s**t on a show for everybody to see?", referencing Red Table Talk.
Will seemingly didn't find that to be an offensive question, responding, "We broke up so she did her and I did me." And that's when the Power producer really went in, saying, "Then she said only SHE can give permission for somebody to blow her back out," which prompted Will to type, "F**k you 50." Apparently, 50 didn't understand why Will was bothered since he actually asked "Wait what did I do?" He even captioned the screenshot with "Damn it's like that, what i do ?"
50 Cent also posted an edited clip from Fresh Prince of Bel-Air with audio about August Alsina and Jada Pinkett Smith dubbed in instead of the original dialogue. The third time's the charm, right? Well, the rapper posted a meme mocking Jada's use of the word "entanglement" during Red Table Talk, along with a screenshot of Will from the episode and wrote, "Got Damn Will look hit, SMH. what the f**k do ya do when this s**t happens? LOL Nah it's not funny. S**T!"
The Smiths seem to be united, despite the scandal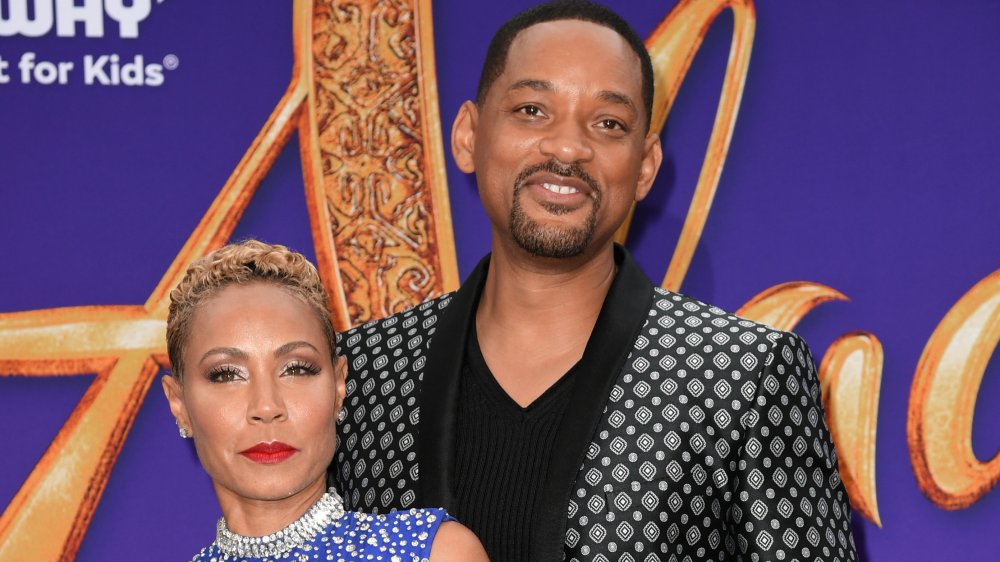 Kevin Winter/Getty Images
The Red Table Talk episode where Will Smith discussed Jada Pinkett Smith's "entanglement" with August Alsina broke a record for the most views in 24 hours for a Facebook Watch episode, according to Deadline. The preliminary numbers indicated that the episode had more than 15 million views within the first day that it dropped. The previous record was set by another Red Table Talk episode, which featured Jordyn Woods, sharing her side of the story of her own controversial entanglement with Tristan Thompson, who was dating Khloé Kardashian at the time.
While Will did not appreciate 50 Cent's "jokes" about his wife and Alsina, he and Jada joked around about their previous split and her relationship with Alsina during their Facebook Watch interview. Us Weekly reported that he told her, "I wasn't sure I was ever going to speak to you again. The fact that I'm speaking to you again is a miracle." He teased, "I'm gonna get you back," and she responded, "I think you got me back! I think we're good on that." They even spoofed the Bad Boys movies when saying in unison, "We ride together. We die together. Bad marriage for life." 
Although 50 Cent wasn't actually involved in this entanglement, he lives to troll people on social media, something that Ja Rule is very familiar with. Even so, the Smiths are not here for anyone (other than themselves) joking about what happened during their secret separation.