The Tragic Death Of MythBusters Host Grant Imahara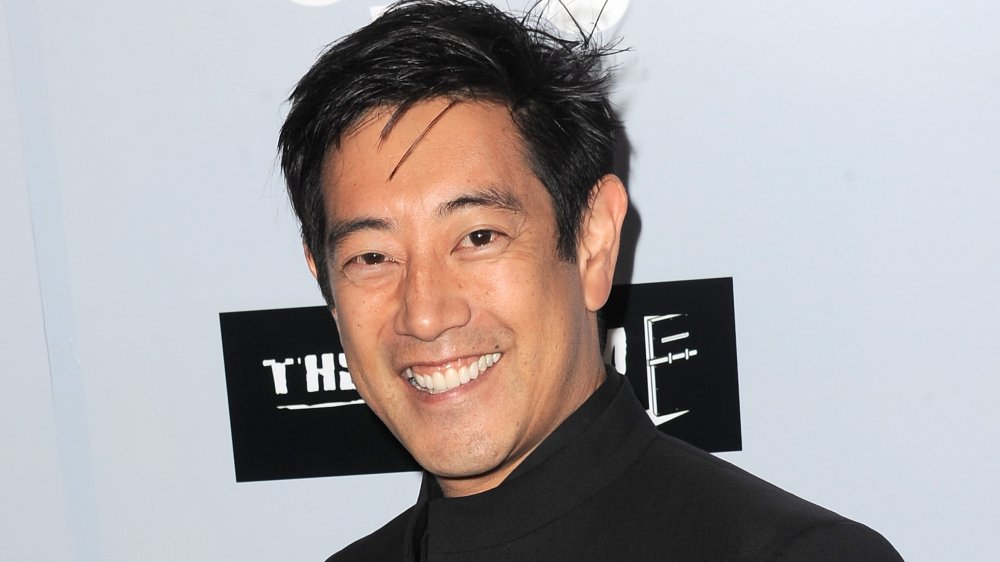 Albert L. Ortega/Getty Images
Anyone who's ever watched MythBusters knows that the hosts themselves defied death every time they tested a new theory. However, despite surviving sky dives and explosions, host Grant Imahara died on July 13, 2020, following a brain aneurysm. Imahara was 49. "We are heartbroken to hear this sad news about Grant," a Discovery representative told The Hollywood Reporter. "He was an important part of our Discovery family and a really wonderful man. Our thoughts and prayers go out to his family." 
As an electrical engineer and roboticist, THR noted that Imahara "worked for a long time at Lucasfilm's THX and Industrial Light and Magic divisions" before joining the MythBusters cast in 2005 at the beginning of season three. Imahara ultimately left the Discovery show in 2014. Shortly thereafter, in 2016, he and co-hosts Kari Byron and Tory Belleci reunited for Netflix's short-lived experimental series White Rabbit Project.
Known primarily for his role on MythBusters, Imahara made robots and various electronics necessary for the experiments he and the build team conducted. During his time with Lucasfilm, however, "he became chief model maker, specializing in animatronics." His contributions were featured in countless classic films, including George Lucas' Star Wars prequels, The Matrix Reloaded, The Lost World: Jurassic Park, and Terminator 3: Rise of the Machines.
During a 2008 interview with Machine Design, Imahara explained that he "liked the challenge of designing and building things, figuring out how something works and how to make it better or apply it in a different way." And that's precisely how Imahara will be remembered.
Grant Imahara's friends and colleagues remember his 'brilliant' mind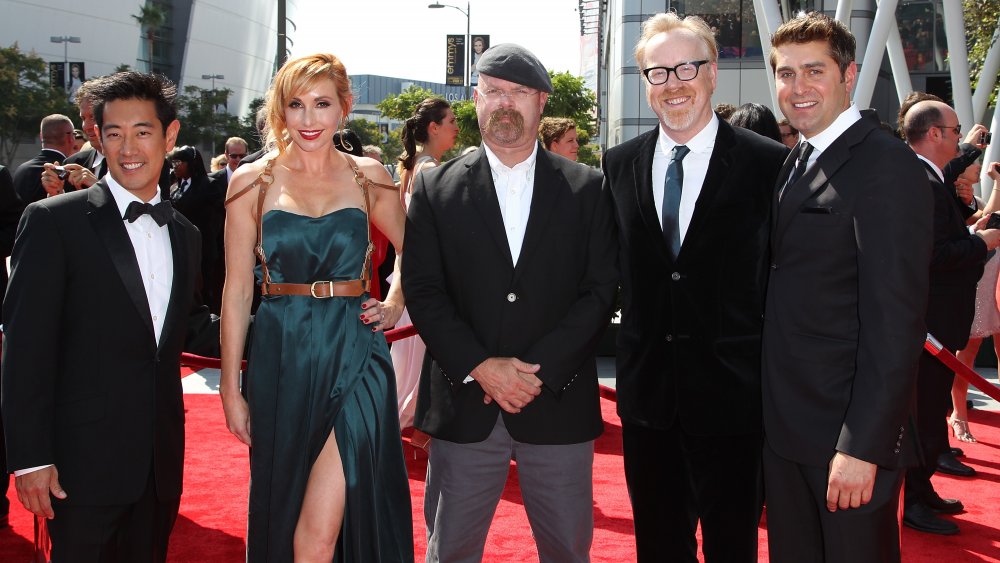 Noel Vasquez/Getty Images
It's safe to say that Grant Imahara's creations won't soon be forgotten (he developed the robot Geoff Peterson for The Late Late Show With Craig Ferguson, after all.) But more importantly, the self-proclaimed "human guinea pig" will surely live on in the hearts of those he's touched over the years. "I haven't found the words. I don't know if I'll be able to," Imahara's fiancée, Jennifer Newman, tweeted. "I lost a part of my heart and soul today. He was so generous and kind, so endlessly sweet and so loved by his incredible friends. I feel so lucky to have known him, to have loved & been loved by him."
Frequent collaborator Kari Byron tweeted, "Somedays I wish I had a time machine." MythBusters co-host Adam Savage echoed the sentiment, writing, "I'm at a loss. No words. I've been part of two big families with Grant Imahara over the last 22 years. Grant was a truly brilliant engineer, artist and performer, but also just such a generous, easygoing, and gentle PERSON. Working with Grant was so much fun. I'll miss my friend."
Voice actor Matthew Mercer noted that there was "[n]ot an ounce of malice within [Imahara's] soul" and that the robotics expert "was passionate about making tomorrow a little better, in ways big and small." Mercer added, "He was an inspiration in so many ways, and I'm going to miss that joyful laugh so much," he added. 
We'll all miss the creativity and innovation Imahara brought to this world.