Speedo Drops Ryan Lochte After Rio Debacle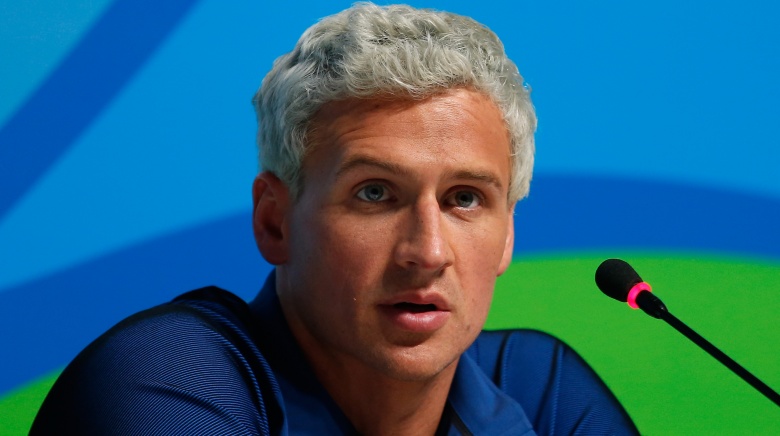 Getty Images
Ryan Lochte lost his Speedos...his free ones, anyway.
The swimwear line dropped the Olympic swimmer after he became a national embarrassment, Adweek reports. "Speedo USA today announces the decision to end its sponsorship of Ryan Lochte," the brand said in a statement on Aug. 22, 2016. "As part of this decision, Speedo USA will donate a $50,000 portion of Lochte's fee to Save the Children, a global charity partner of Speedo USA's parent company, for children in Brazil...While we have enjoyed a winning relationship with Ryan for over a decade and he has been an important member of the Speedo team, we cannot condone behavior that is counter to the values this brand has long stood for. We appreciate his many achievements and hope he moves forward and learns from this experience."
Lochte, 32, claimed he would "accept responsibility" for lying about being robbed in Rio de Janeiro, Brazil, when, in reality, he and some teammates were on an allegedly wasted rampage. However, Lochte seemed cagey when asked to reveal the truth. "It's how you want to make it look like. Whether you call it a robbery, whether you call it extortion or us paying just for the damages," he told NBC News. "We don't know. All we know is there was a gun pointed in our direction and we were demanded to give money."
It turned out that the guns pointed in their directions weren't from robbers, but from gas station security guards responding to Lochte and his pals vandalizing the property. "I was worried that they were going to assault me because they were very worked up," a guard on the scene told a Brazilian news outlet (via the New York Post. "I don't know if they were on drugs. I can't tell you that. But they were in such a way that they seemed altered and they couldn't even speak straight."
As for the shamed Olympian's contract with fashion line Ralph Lauren, the brand told Adweek that the deal "was specifically in support of the Rio 2016 Olympic Games and the company will not be renewing his contract."
Sorry, Lochte. Lying will cost ya!