Celebs Who Accidentally Revealed Other Celebs' Secrets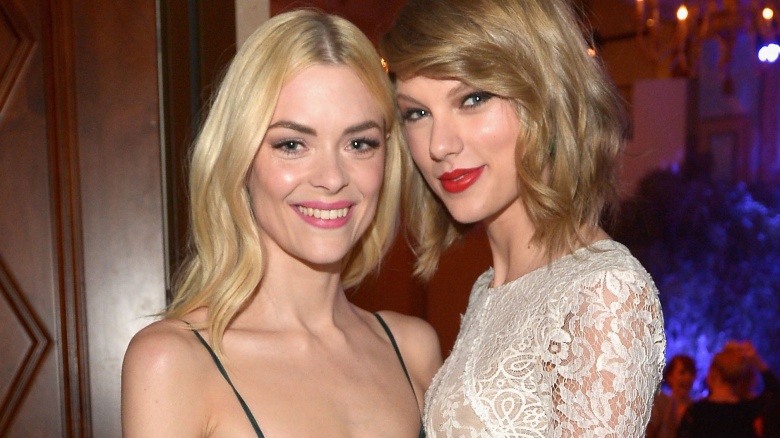 Getty Images
When the press quizzes you on every small detail, it's no wonder that celebrities have a tough time keeping anything a secret. Of course, having loose-lipped famous friends and co-stars doesn't help much, either. Over the years, through interviews, social media and more, many celebs have accidentally revealed news that their friends were desperately trying to keep secret. We've pulled together a few of Hollywood's most awkward slip-ups.
Jack Black: Angelina Jolie Is Having Twins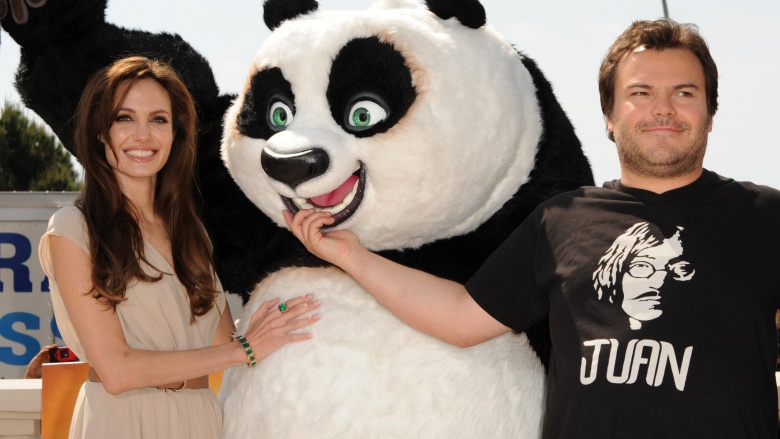 During a 2008 interview on the TODAY show, Jack Black accidentally let it slip that his Kung Fu Panda co-star Angelina Jolie was expecting twins with her boyfriend (and now husband), Brad Pitt. "You're gonna have as many as The Brady Bunch when you have [twins]," Black quipped while discussing Jolie's highly publicized pregnancy. Fortunately, Black's slip-up didn't cause any damage to his relationship with Jolie. In fact, during a subsequent interview, Black said that Jolie was "actually relieved" that someone had broken the news for her. "She wanted to spill the beans and didn't know how to, and I did it for her," he said. Whew.
Kelly Rowland: Beyonce Is Having A Girl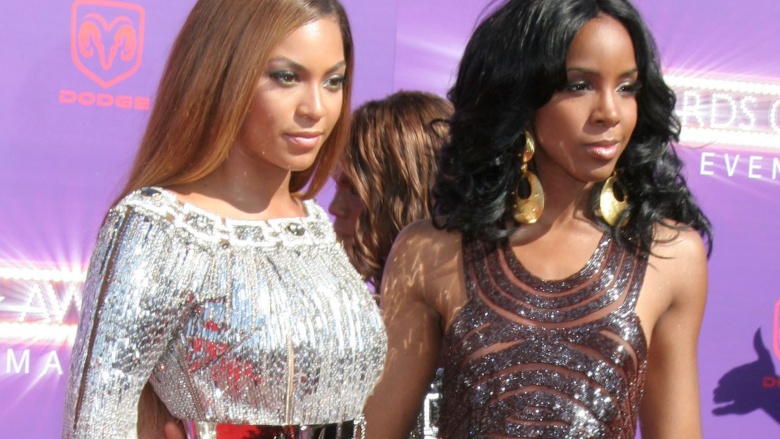 Beyonce has managed to sneak endless details about her personal life past the press, including her super-private 2008 wedding to Jay-Z and the equally surprising 2013 digitally debuted album that shares her name. Unfortunately, she didn't have as much luck when it came to the gender of her first child. The reason: BFF and former Destiny's Child groupmate, Kelly Rowland, who accidentally told the press at a 2011 event in London that Beyonce was having a baby girl. "I have no idea what I'm going to buy Beyoncé at the baby shower, because Jay is going to buy that little girl every single thing possible," Rowland said. "She won't be spoiled, but she will be very well looked-after."
T-Pain: Robert Pattinson Is Engaged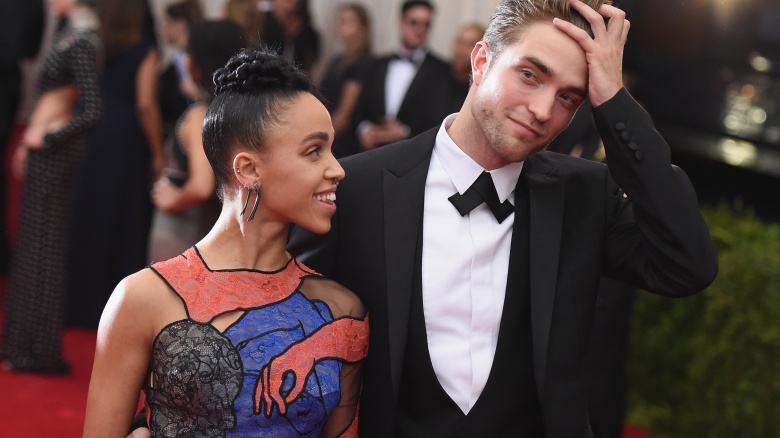 Getty Images
Rapper T-Pain broke the hearts of millions of Twilight fans everywhere when he accidentally revealed that Robert Pattinson was engaged to FKA Twigs. "[FKA Twigs is] engaged now, so that's about to be a whole other thing," T-Pain told Vulture on April 1, 2015. "Yeah, to ol' Patty [Robert Pattinson]. I don't know if she wanted anybody to know that." After the interview was published, T-Pain awkwardly tried to play it off as an April Fool's joke, which only seemed to make matters worse. In fact, he was still apologizing for the incident as late as two months after it occurred. "I am still and always will be sorry," T-Pain tweeted on June 3, after Twigs gave an interview to Complex that loosely referenced T-Pain's reveal.
Tiffany: Jonathan Knight Is Gay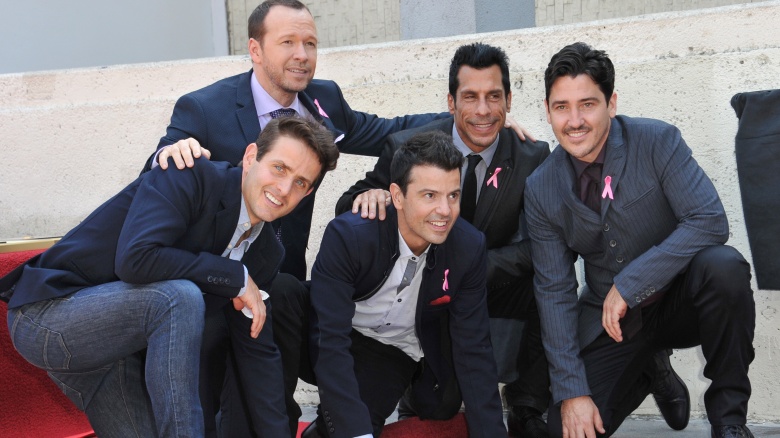 Probably due to the endless amounts of alcohol that host Andy Cohen feeds to his guests, a lot of secrets are spilled on Bravo's late-night talk show, Watch What Happens Live. Among the juiciest: That time when '80s pop icon Tiffany accidentally outed former New Kids on the Block member Jonathan Knight. Asked whether she ever romanced a NKOTB member during her heyday, Tiffany immediately said, "The quiet one. The shy one. He became gay later." Hours later, Tiffany backtracked her answer on Twitter, writing, "Really didn't know that was the wrong thing to say. Never meant to hurt Jon."
Malik Yoba: Empire Co-Star Jussie Smollett Is Gay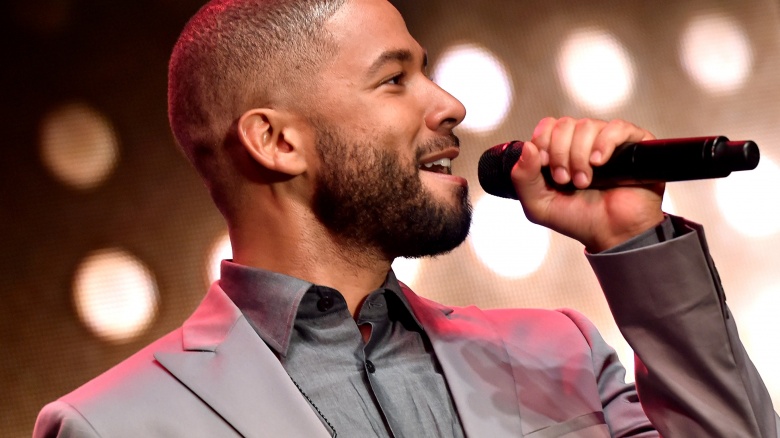 Getty Images
Tensions most likely flared on the set of Empire after Malik Yoba outed his co-star, Jussie Smollet, in a March 2015 interview with BlackFilm.com. "Like I know Jussie, he is gay, and he's very committed to issues around the LGBT community," Yoba said, while discussing how Empire has advanced awareness of gay rights. "He and I have a very close relationship." Yoba subsequently backtracked on his comments, saying he was only referring to Jussie's character on the show, who is gay. But soon enough, it didn't matter. Two weeks after Yoba's interview was published, Smollett formally came out as gay on The Ellen DeGeneres Show.
Ian McKellen: Just About Everyone Who Filmed The Hobbit Is Gay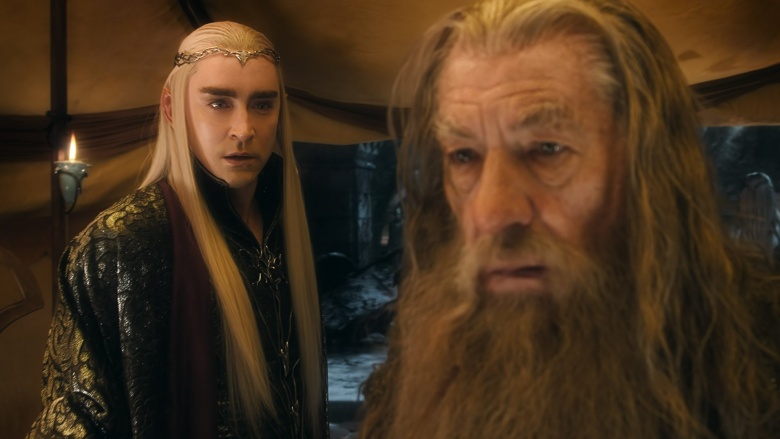 If you thought Tiffany and Malik Yoba's bombshell revelations were big, try outing, like, half the actors in your movie. That's kind of, sort of (maybe?) what Ian McKellen did in a 2014 interview with German website Brash.de. Speaking on how far Hollywood has come since he first came out of the closet, McKellen observed, "Just look only how many openly gay actors [there were] in The Hobbit: two of the dwarves; Luke Evans; Stephen Fry; Lee Pace..." Awesome, right? Sure—until you remember that Evans and Pace have not officially come out of the closet. Oh well. At least McKellen didn't accidentally out the dwarves.
Taylor Swift: Jaime King Is Having A Boy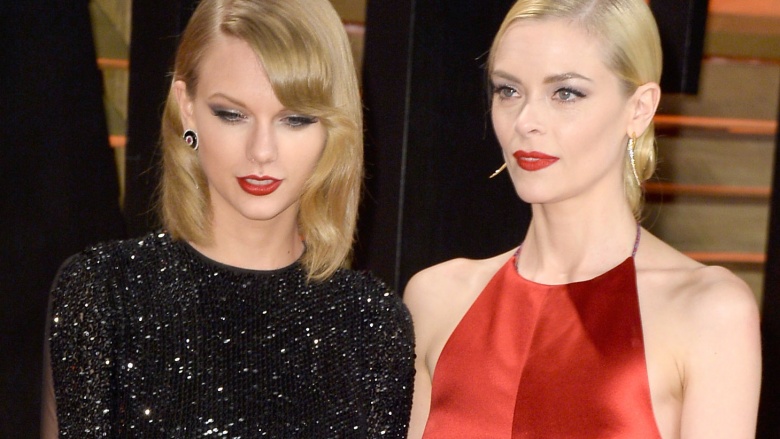 Getty Images
Around Mother's Day 2015, Taylor Swift accidentally took her Godmother responsibilities a bit too lightly when she posted a video to her 40-plus million Instagram followers that accidentally revealed the sex of her BFF Jaime King's baby. "He's sticking his arm up for you!" Swift declared during one of King's routine checkups. Ironically enough, King wound up posting the exact same video to her Instagram account before either one of them realized what Swift had said in the video. So, no harm done, really.