Megan Thee Stallion Gunshot Incident Explained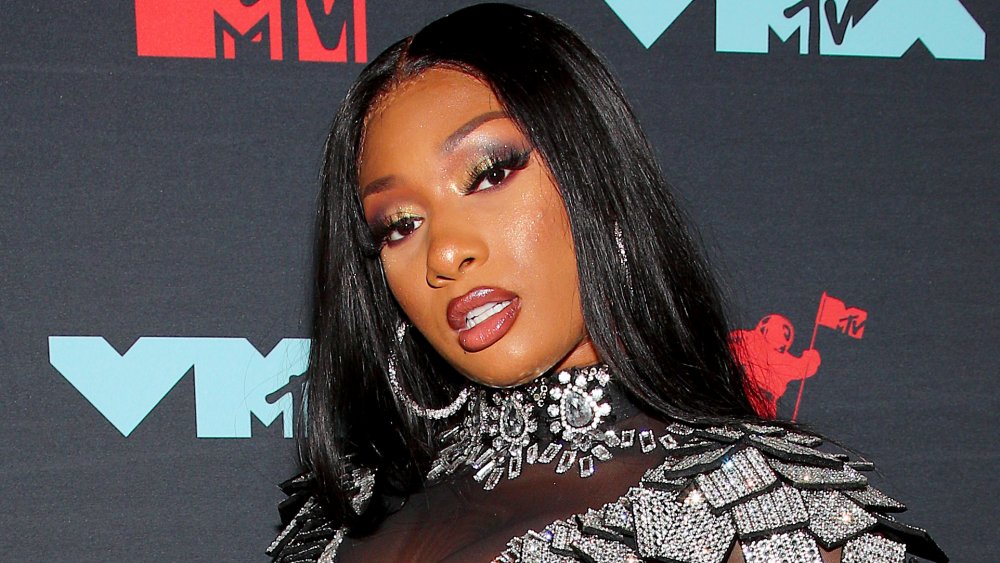 Astrid Stawiarz /vmn19/Getty Images
Megan Thee Stallion — whose real name is Megan Jovon Ruth Pete — found herself in a scary situation in the early morning hours of July 12, 2020, when she was shot in the foot — twice! According to TMZ, the incident occurred when Megan and fellow rapper Tory Lanez "were pulled over, and he got arrested for gun charges."
Apparently, police had shown up after there were "reports of multiple gunshots outside a Hollywood Hills party were Meg and Tory had been." When "the SUV that was driving Tory, Meg and another woman" was searched, "LAPD found a handgun ... and Tory was booked for possession of a concealed weapon." However, as of this writing, "police have NOT connected Tory to the shots that were fired outside the party."
In a later update, a spokesperson for the Los Angeles Police Department told TMZ that despite the fact that she had been shot, "[a]t the time Megan Thee [Stallion] was with police, she did not report that she was the victim of any crime." In fact, she reportedly initially told the authorities something very different.
Megan Thee Stallion is 'grateful to be alive' after being shot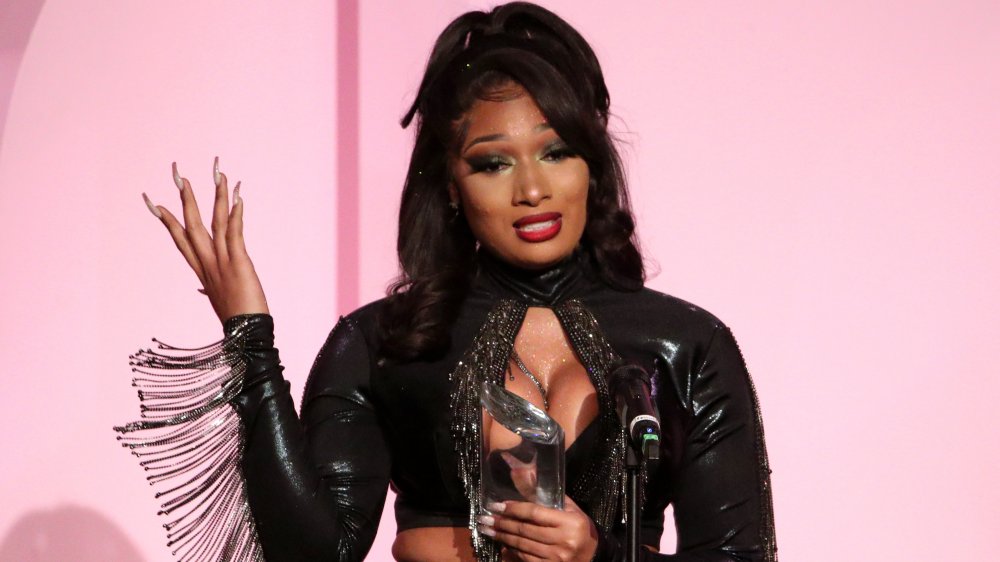 Rich Fury/Getty Images
When Megan Thee Stallion was shot in the foot twice in July 2020, she tried to explain her injury by telling "the cops that night she had cut her foot on glass," according to TMZ. However, things were obviously much more serious than a bad gash.
On July 15, 2020, three days after the incident, Megan took to Instagram to "set the record straight," writing, "On Sunday morning, I suffered gunshot wounds, as a result of a crime that was committed against me and done with the intention to physically harm me."
"I was never arrested, the police officers drove me to the hospital where I underwent surgery to remove the bullets," the rapper continued, adding that she's "incredibly grateful to be alive" and is "expected to make a full recovery." The star finished her message by pointing out that while it was "important for [her] to clarify the details about this traumatic night," she's focusing on her recovery so that she can get "back to making music as soon as possible."
As of this writing, it's unclear who pulled the trigger. However, Megan's friend, Kelsey Nicole, reportedly took to Instagram to share her side of the story. "I want to clear up the rumors that I shot Megan," she wrote (via The Shade Room). "I WASN'T the one with the gun and would never do something like that. However I was present."
According to Complex, Tory Lanez is slated to appear in court in October 2020.