Why You Never Hear From Denise Richards Anymore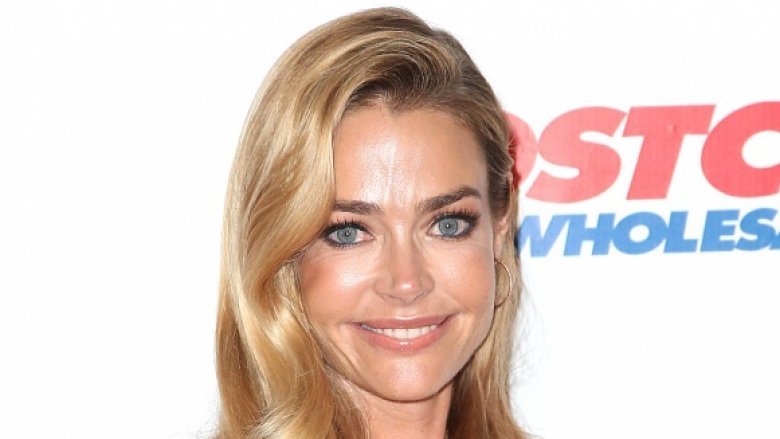 Getty Images
In the late '90s, Denise Richards became a household name thanks to her work in film and television, and thanks to her personal life, which was the subject of much tabloid fodder after marrying notorious Hollywood bad boy Charlie Sheen. In recent years, Richards' profile has quieted down significantly. Her face is no longer a mainstay on screens or magazine covers, so what's she been up to lately?
She had bad luck on the big screen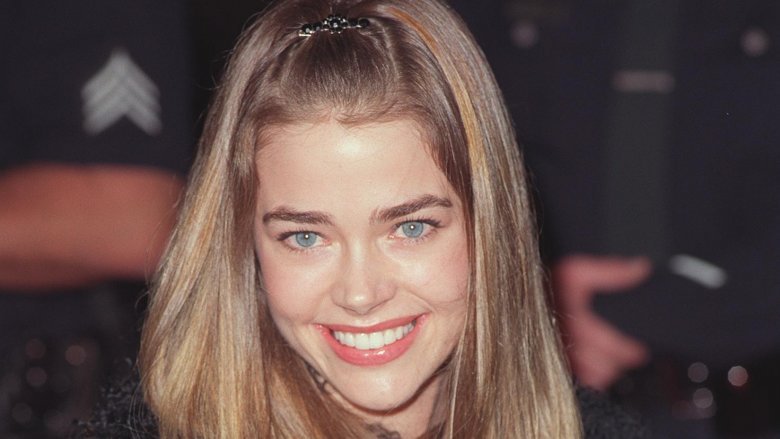 Getty Images
Richards landed a number of high-profile film roles in the late '90s, playing everything from a plucky space cadet in Starship Troopers (1997) to a duplicitous high school siren in Wild Things (1998). Those early breakthrough flicks featured the former model in substantial roles that showcased her tenacity and sex appeal. She even found herself in the enviable position of starring as a brainy Bond girl in The World is Not Enough (1999). However, any momentum Richards made to avoid being typecast as the resident buxom beauty seemed to stall, and she eventually found herself frequently cast as a shallow sexpot in movies such as Scary Movie 3 (2003) and Good Advice (2001).
Her TV projects fizzled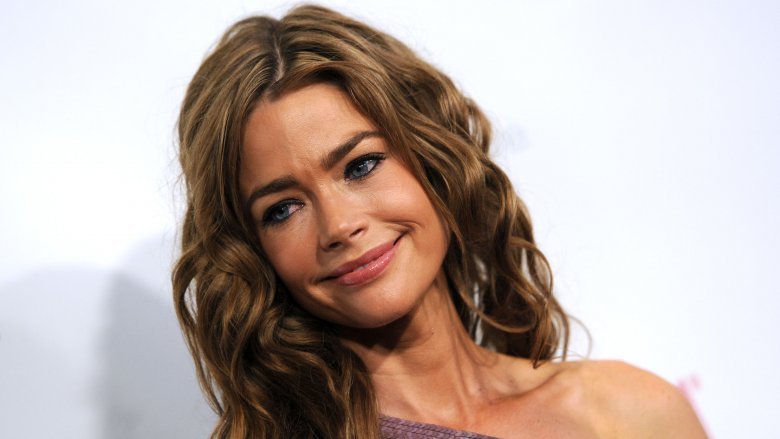 Getty Images
As her cinematic efforts stalled, Richards simultaneously started striking out on the small screen. Several would-be series proved to be non-starters, including UPN's Sex, Love & Secrets, ABC Family's Twisted, StyleHaul Network's Vanity, and The CW's Significant Mother. Without a starring TV vehicle or movie franchise to fall back on, her work opportunities seemed limited to TV movies and straight-to-DVD fare, some of which was even
self-financed
.
She's busy with her kiddos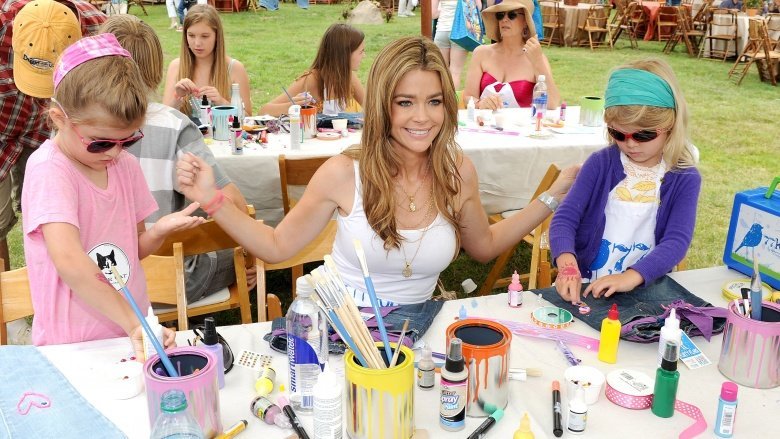 Getty Images
Another major reason Richards has disappeared from headlines is because she's been busy mothering her three daughters: Sam Sheen, Lola Rose Sheen (both of whom were born of her marriage to Charlie Sheen), and Eloise Joni Richards (whom she
adopted in 2011
). In addition to caring for her own children, she also
stepped up to the plate
to help care for their half-siblings, Bob and Max, whom Sheen had with subsequent wife (now ex) Brooke Mueller, when L.A.'s Department of Child and Family Services removed the kids from Mueller's care.
For Richards, motherhood has marked a whole new chapter in her life. She told
Extra
that she's trying to teach them how to hack it as young women in the modern world. "I teach my daughters whatever it is they believe in, to believe in it and not be swayed by peer pressure or what others might think of them, and to stand strong in that, and it's okay if there are differences," she said. "That's what's really great about our world, even though someone might have a different opinion, you still need to respect their opinion, respect who they are."
Perhaps Richards is trying to lead by example and steer clear of roles that might undermine her wholesome mom image. Speaking of which...
She's on social media but keeps it PG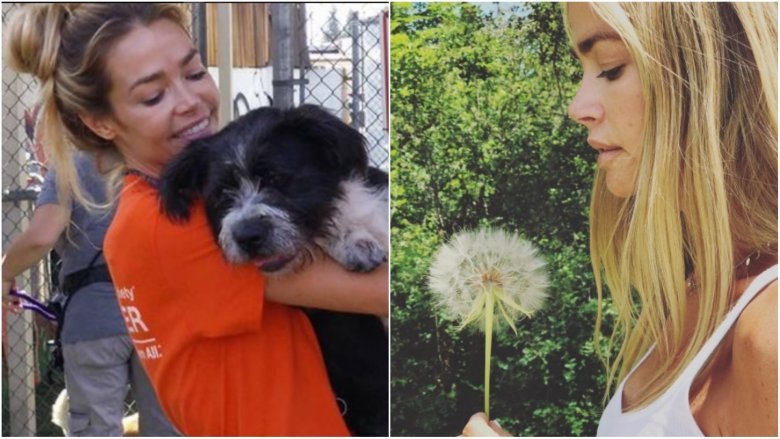 Long gone are the days when Richards put her bodily appeal front and center. One look at
her Instagram feed
shows that the actress has definitely dialed back on the R-rated antics that made her such a screen sizzler in her heyday. She even
joked
about one of her character costumes that showed a little skin, writing, "luckily, it's the character" and adding the hashtag #toooldforcroptops&minis. She's still a stunner, no doubt, but she's working with a much more family-friendly image than she did at the start of her career.
In her memoir (via the Daily Beast), she wrote about refusing to pose in her skivvies, even in her early modeling days. She also refused to bare it all in Starship Troopers because, "I didn't think it related to my character or the movie, which had more than enough going on between the action and the undercurrents of social and political commentary."
She dealt with piles of drama with her ex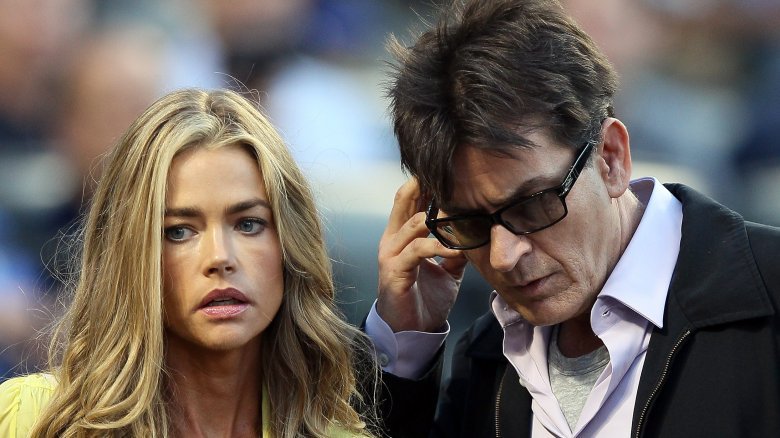 Getty Images
Richards has been actively working to keep a low profile and avoid the tabloid drama that plagued her broken relationship with Sheen, which included ugly custody and financial-support battles. She and Mueller both
had to take action
for child support from Sheen after he requested a drastic reduction in his payment amounts due to a decrease in earnings after Two and a Half Men and financial strain suffered from alleged
extortion
 connected to his HIV diagnosis. Richards also
alleged
that Sheen strong-armed her into moving into the house next door to him, only to threaten to evict her and the children.
In Real Girl Next Door (via the Daily Beast ) , Richards addressed Sheen's "Torpedo of Truth" tour and apparent public meltdown by writing, "I've been asked how I am handling this all lately, but the reality is I've been handling this on and off for seven years. The truth is: This is not the man I married; this is the man that I divorced."
She's playing nice for the kids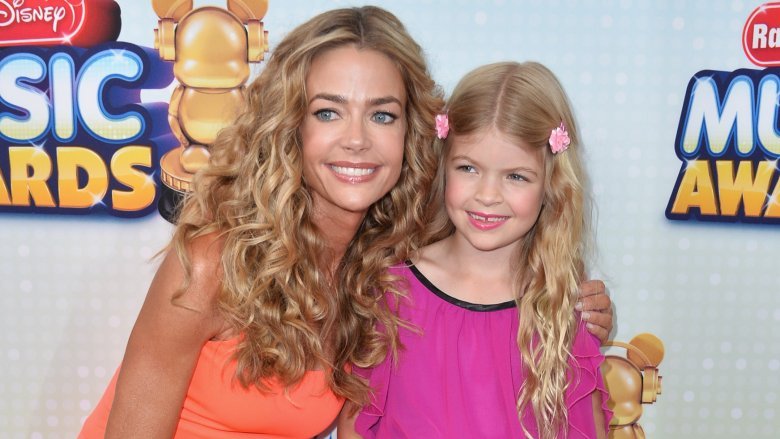 Getty Images
Richards has made a very concerted effort to stabilize the family's public profile for the kids' sake. In mid-2017, she
shared
a rare family photo with Sheen and her three daughters and captioned it, "We've had a colorful year...at the end of the day we're still a family."
She's committed to animal welfare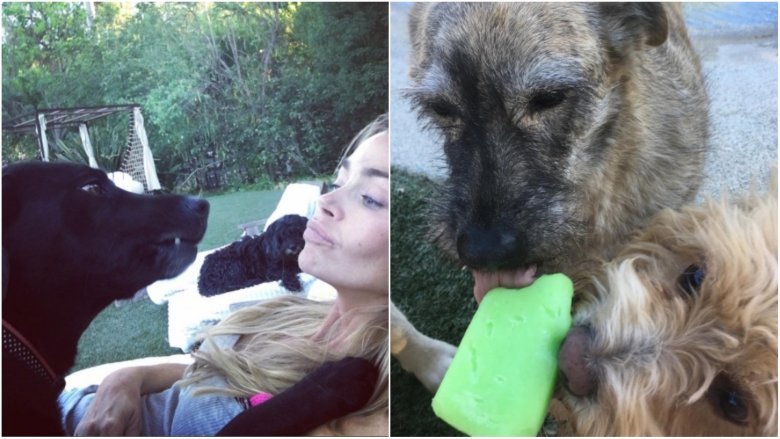 Richards is reportedly heavily involved with rescuing and fostering pets in her home. As she explained to
WebMD
, she's devoted an entire room in her house to her dogs—many were sprung from the local animal shelter before they could be euthanized. She also spends her free time volunteering at pet shelters in Los Angeles and tends to take home animals too old or too ill to be rescued by the organizations with whom she works.
"I usually end up with many that can't make the transport, dogs that are too old or sick or injured. My heart always goes out to the ones that are older," she told Yahoo! (via
Us Weekly
). "And it's good for my girls. For my daughter's birthday party, in lieu of gifts, we asked if anyone was interested in donating blankets and dog food and cat litter and my daughter dropped it off at the shelter. So, it's nice for them to know and to learn to give back. And they're very nurturing, which is great for the animals, too."
She's pursuing new business opportunities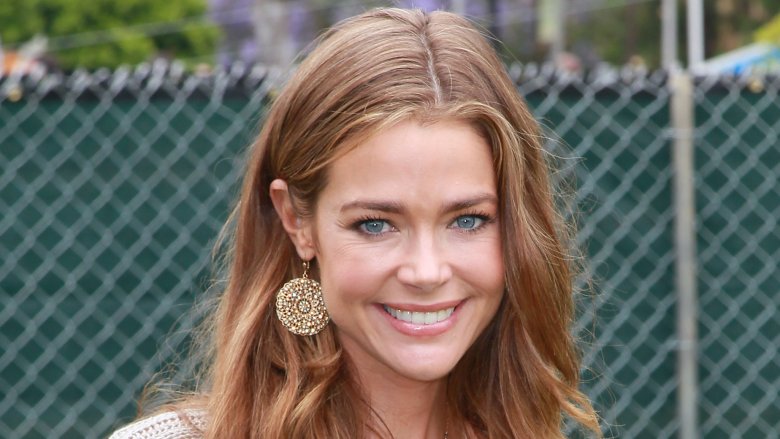 Getty Images
She could make a Hollywood comeback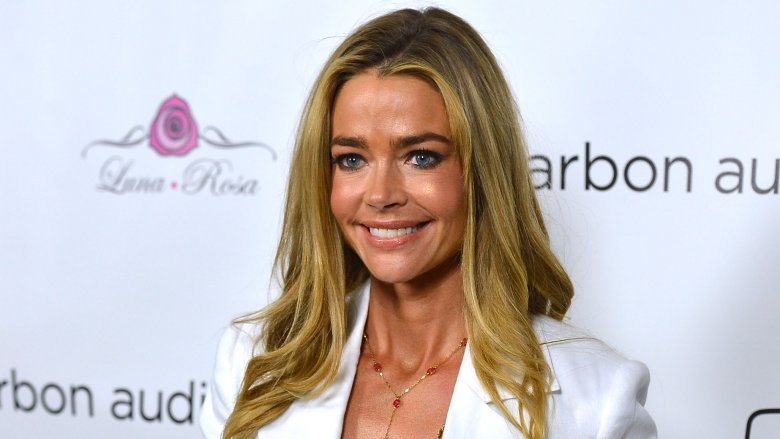 Getty Images
Richards has made some positive progress in Tinseltown by going back to her roots as a network TV guest star. She made a splash early on in her career thanks to memorable small-screen cameos in shows such as Melrose Place, Seinfeld, and Friends, and the actress has been getting her name back into the game with minor parts in buzzy series such as Jane the Virgin and Girlfriends' Guide to Divorce. It's a far cry from the bright lights of her past, but it's a step in the right direction. We can't wait to see what she does next.