The Truth About Brad Pitt And Juliette Lewis' Relationship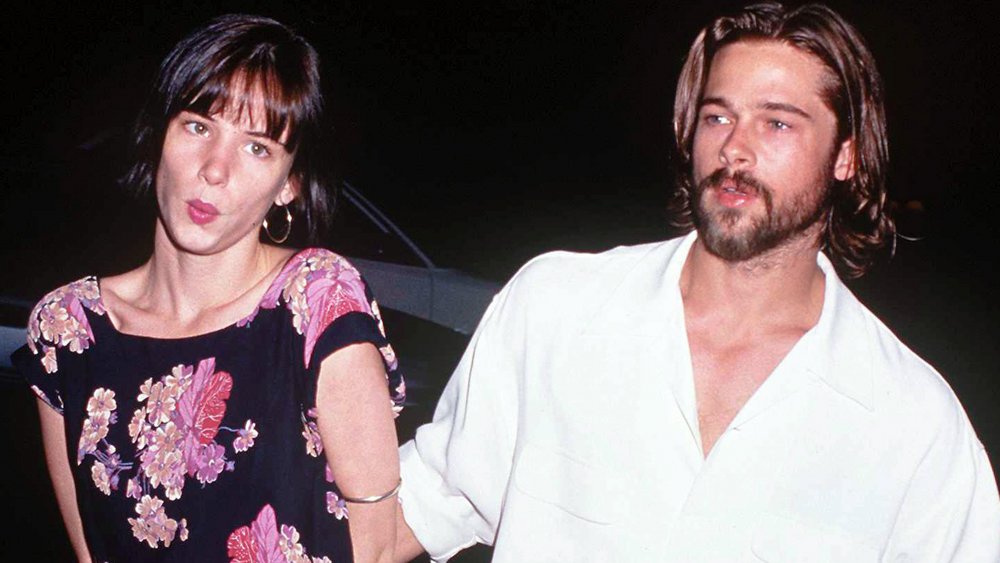 Kypros/Getty Images
Back in the early '90s, a teenage Juliette Lewis dated Brad Pitt for three years and the two became one of the hottest young couples in Hollywood. Lewis was 17 when she started dating 27-year-old Pitt, per HuffPost. According to Instyle, even though the two met while filming the television movie Too Young to Die?, they didn't start dating until after the cameras stopped rolling. What came next was a sweeping romance that lasted three years across many red carpets and a breakup that is still a bit of a mystery. 
In 1993, while Lewis and Pitt were deep in the throes of their relationship, they did an interview with the Los Angeles Times. At the time, the outlet referred to the pair as "two rising actors." They were filming Kalifornia, their second project together and the first since they'd started dating. In the interview, Lewis (who was 19), dreamily said of filming with Pitt, "Oh yeah, 'cause we get to see each other, sometimes during the take, if we have a scene together, or right after the take. We're like at the point in love, where we just like to see each other every single day and we don't get bored with each other, so it's really, really nice."
She added, "Also we get to be around each other when we're working and ... talk and collaborate." Pitt agreed, saying,"You do a scene and then go over and grab the one you love."
Ah, young love. But alas, it did not last.
Brad Pitt called his relationship with Juliette Lewis one of his 'greatest'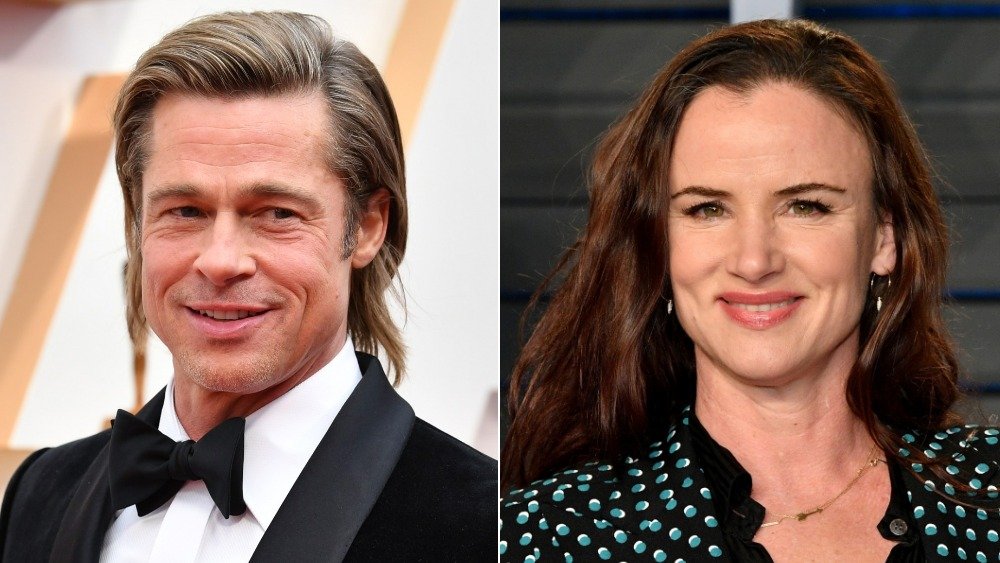 Amy Sussman, Dia Dipasupil/Getty Images
Juliette Lewis and Brad Pitt broke up in 1993 after three years together, per HuffPost. News of the breakup came just three months after the couple's loved up Los Angeles Times interview. In 2009, Lewis told Blackbook that she had fond memories of the relationship. "It was such a lovely time in my life — well, in both of our lives — because we were anonymous." She added, "... [F]or half of our relationship, we were just unknown young actors in L.A. I even remember his little bungalow that we lived in off Melrose that we'd smoke lots of pot in."
But just like her casual drug use, Lewis left Pitt in the past, she told People in 2014. "I'm 40. I quit all my bulls**t at 22. There is growth. Get out of the past."
It's still a mystery why the two broke up. Lewis' publicist's statement just said they planned on "remaining friends," per People. However, in a 1995 interview with Vanity Fair, Pitt admitted that he still loved Lewis, despite having a new girlfriend.
"I still love the woman. There's some real genius there. I had a great time with her," Pitt said of Lewis. "Look, I don't want to go into an explanation. She has her own views, and I respected those views." He added, "It was one of the greatest relationships I've ever been in. The problem is, we grow up with this vision that love conquers all, and that's just not so, is it?"