Here's How Below Deck Med's Hannah Ferrier Met Her Boyfriend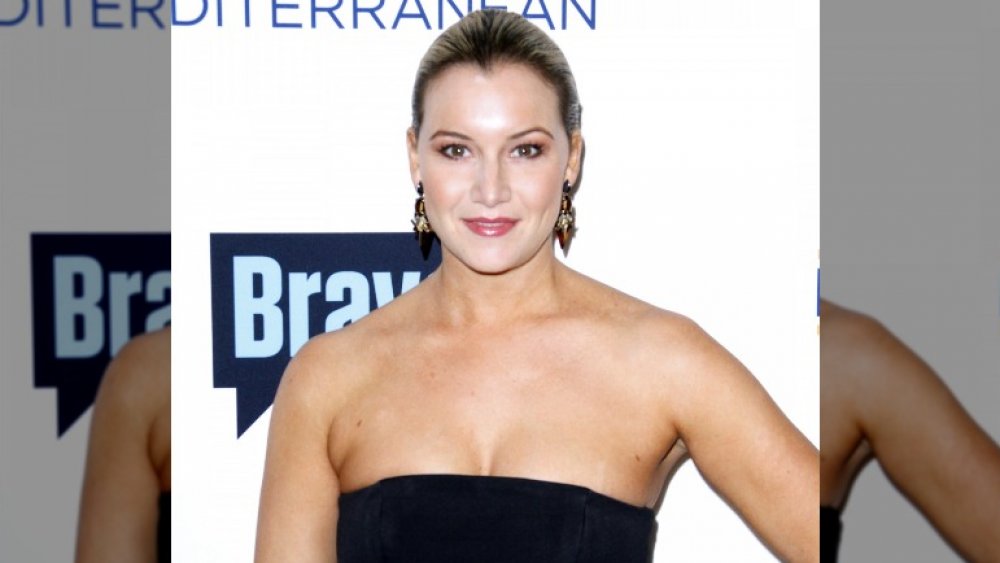 Donna Ward/Getty Images
During the Below Deck Mediterranean Season 5 premiere, Hannah Ferrier revealed, "In between charter seasons, I went home to Australia. I met someone," making it the first Below Deck Med season where Hannah isn't single. She even admitted, "This is definitely the first relationship that I actually see some longevity and potentially getting married and making babies and having a family."
At that point, they had been together for about a year, celebrating their one-year anniversary in October 2019, but her instincts were on point with the whole "making babies" thing. Hannah is now pregnant. Even though Hannah is very open with her opinions on reality TV, she's been much more tight-lipped about her life outside of filming, refusing to post photos of her man on her Instagram page. 
During a June 2020 Watch What Happens Live episode, she said it was "his decision" to keep the relationship more private, but at least she's finally shared his name: Josh. However, his last name remains under wraps. During that episode, Hannah revealed, "We actually met in a bar in Sydney the day after I landed after filming Season 4." When Andy Cohen asked who made the first move, Hannah shared, "I think we both kind of flirted with each other, but I did let him know that I just finished filming, so I was at fifty percent of my normal capabilities," joking that she "didn't scare him off." Although she hasn't shared any photos of Josh, she's shared some key information.
How having a man impacted Hannah Ferrier's time filming 'Below Deck Med'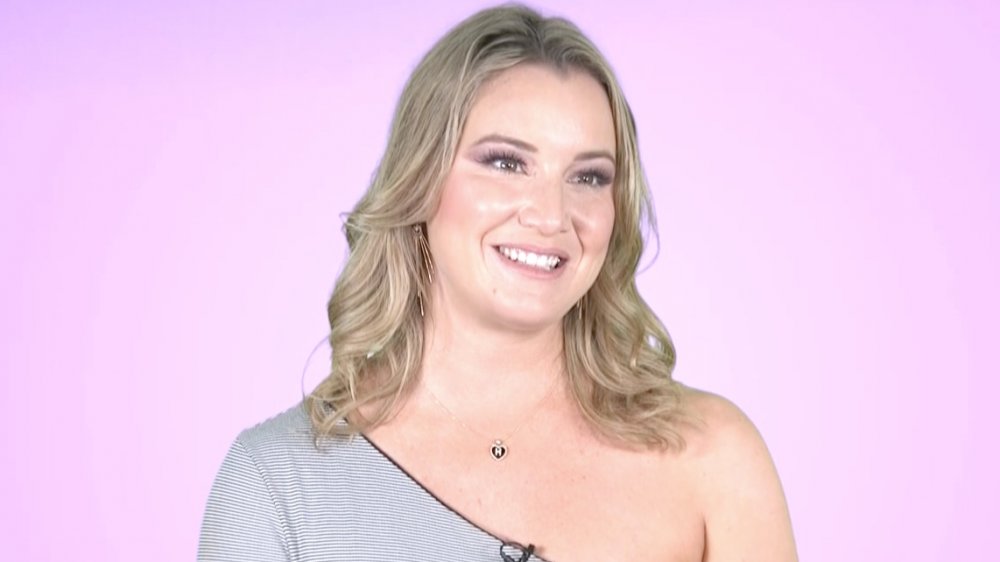 Bravo
On Watch What Happens Live in June 2020, Hannah Ferrier said Josh is a senior asset manager in the commercial real estate industry. She told The Daily Dish that he's originally from Scotland, but he currently lives in Sydney, Australia, which is where she's based. Hannah shared, "He's very private, he hates social media, so, that's definitely something that I respect. It's probably for the best. Like, I don't think I could date someone that was fascinated with their Instagram and taking selfies and stuff," adding that Josh is "very low-key."
Although they're in Sydney now, they had to date long distance while Hannah filmed the latest season of Below Deck Mediterranean. Hannah recalled, "It was very difficult dealing with the pressures of doing a charter season and filming without having him there to be able to support me." 
Having a man also changed the way Hannah carried herself while filming, telling Entertainment Tonight, "I was just a little bit more aware, I guess, of my relationships with the guys on board." She explained, "Having to just consider someone else and go, yeah, I do need to check in and make sure that they know I'm alive. But then, at the same time, it was so amazing to have the support there, to just have someone at the end of the day to kind of open up to and [say] 'like, this is what happened. I'm sick of this.'"
Hannah Ferrier and Josh are about to become parents
Bravo
In a June 2020 interview, Below Deck Mediterranean OG cast member Hannah Ferrier told The Daily Dish that her boyfriend Josh is "over the moon" about their baby, who is due in October 2020. She also admitted she overruled him when they discussed possible baby names, telling the outlet, "I think we went back-and-forth a little bit, but I got my way in the end," which sounds about right.
In another The Daily Dish interview, Hannah shared that she is not rushing the romantic aspects of their relationship, saying, "At the moment, the priority's the baby, and I'm not extremely traditional like that. A lot of people are married and miserable and a lot of people are in a relationship and not married and very happy." She said, "So, that doesn't really bother me when we get married."
Hannah seems very much at ease with Josh, explaining, "I think it's just nice when you're with someone and you're secure enough that you know that's where it's going." And a part of that journey includes Hannah leaving reality TV, recently announcing that she's done with Below Deck Mediterranean after Season 5 finishes airing. While Hannah's departure from the show is the true end of an era, she has a lot more that she's dealing with right now, including getting through pregnancy and quarantine with Hannah sharing live updates about what it's like to experience both with her man Josh by her side.