Reasons We Can Finally Fall In Love With Gwen Stefani Again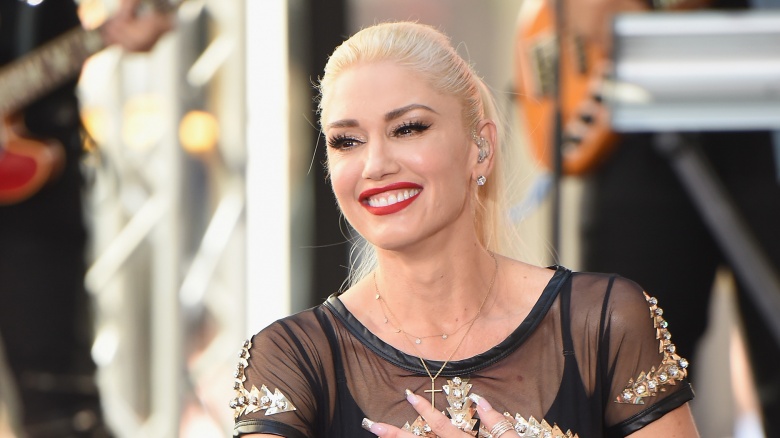 Getty Images
Gwen Stefani has been the name on everybody's lips ever since she split from her husband Gavin Rossdale and started dating her Voice co-host Blake Shelton. Of course, much of her time in the spotlight has been caused by personal pain and heartbreak, but we think now is the perfect time to turn a negative into a major, major positive. Here's why.
She seems really, really happy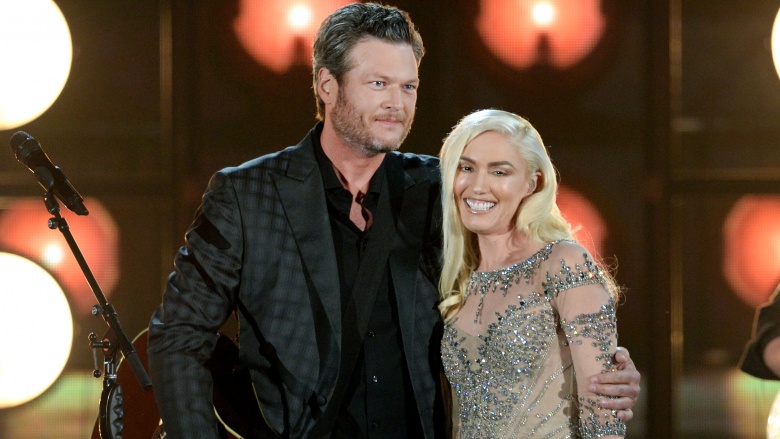 Getty Images
When Stefani first hooked up with Blake Shelton, some were concerned that their relationship was moving too fast. The fact that they made it official only months after their respective divorces hit the tabloids had many writing them off as just another messy Hollywood rebound.
But about a year later, the couple is still together; magazines like People have started wondering if they'll get married soon. Regardless of whether that actually happens, one thing is obvious: Stefani seems really, really happy. Sure, her declarations of love for Shelton can sometimes be a little obnoxious (how many groan-worthy selfies can one couple post)? But at this point, their love is seeming less and less like a publicity stunt. And if she's happy, so are we.
Her divorce seemed really, really messy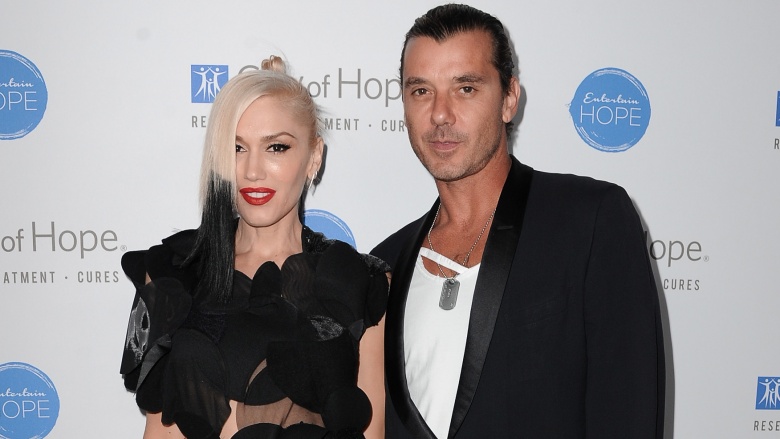 Getty Images
If the reports about Stefani's divorce from rocker Gavin Rossdale are true, it's so no wonder she's so happy to be in a new relationship. "If I could, I would just tell you everything, and you would just be in shock. It's a really good, juicy story," Stefani told The New York Times in March 2016.
Though never confirmed, some reports have alleged that Stefani's marriage fell apart after she found out Rossdale was having an affair with the couple's nanny. Whatever the case, the aftereffects of divorce left the 46-year-old singer in a dark place. "My dreams were shattered," she told Harper's Bazaar in July 2016. "All I wanted my whole life was to have babies, be married, like what my parents have." In that same interview, she also touched upon having to share custody of the couple's three children. "It was so insane because not only did my family break up, but then my kids are taken away like half the time, so that was really like, 'What?! What did I do?'"
With all that tumult came an understandable period of depression. "During that time period, I felt like I was down all the way—like, you don't go down lower than that," Stefani added in a separate interview with CBS' Sunday Morning in March that year. "It was rock bottom. I was so embarrassed, you know what I mean?" If those quotes didn't make you want to root for Gwen and Blake, we don't know what will.
She's been a great influence on Blake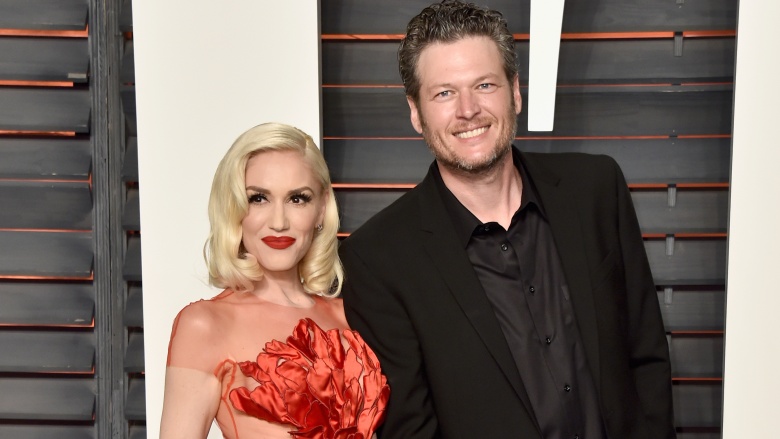 Getty Images
Also reaping the benefits of Stefani's newfound happiness: boyfriend Blake Shelton, who himself was going through a messy divorce—from ex-wife Miranda Lambert—when he met Stefani. "Gwen saved my life," Shelton told Billboard magazine in July 2016. "Who else on Earth could understand going through a high-profile divorce from another musician? You can't even imagine the similarities in our divorces."
"[Our relationship] went from [one conversation about divorce] to checking in on each other once a week through email—'This s— happened to me, what happened to you?'—to maybe three times a week, then every day, to 'Hey, here's my phone number if you ever want to text,'" Shelton added. "Next thing I know, I wake up and she's all I care about, and I'm wondering if she feels the same about me." Awww. How can you not love that?
She's finally recording again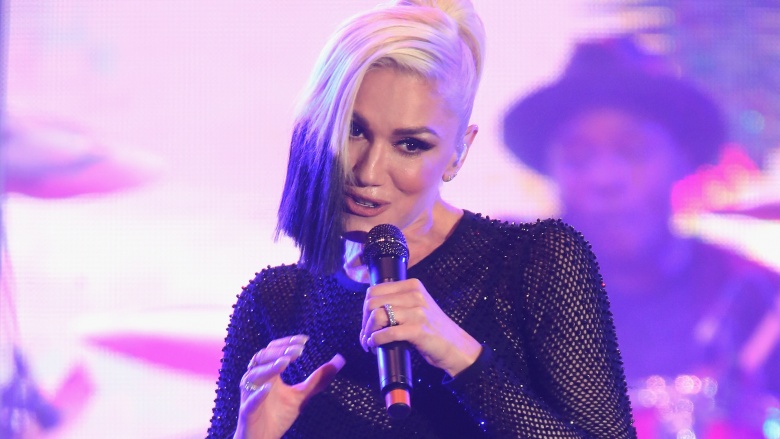 Getty Images
Hard as it may be to believe, Stefani released her first solo album in almost 10 years when This Is What the Truth Feels Like hit shelves in March 2016. The painful process of writing the album was heavily influenced by her divorce. "I didn't want to make a record: I just wanted to not die. That's it. The fact that now I have a record and people are hearing it, it just blows my mind," Stefani told GQ magazine in March 2016. And, sure, the album received mixed reviews and sales haven't lived up to her blockbuster standards. But the fact that Stefani actually made it back to the studio was the equivalent of finding an oasis in a desert: fans desperately needed new music, and are now craving more. Here's hoping her happiness with Shelton soon leads to another new batch of songs.
She's been around for decades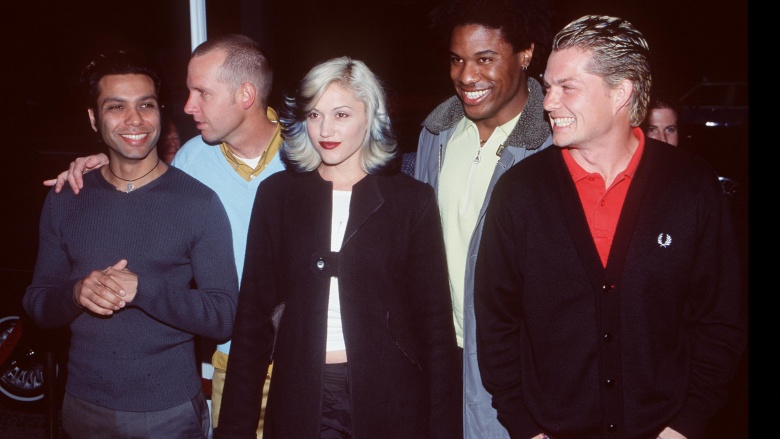 Getty Images
With a newfound spotlight on Stefani, one can't help but be reminded of all the great work she's done over the last 20 years or so, whether it be through her solo records or her many successful years with No Doubt. If nostalgia's all the rage these days, there's really no better way to channel that energy than by listening to some of her greatest hits, from "Holdback Girl," to "Let Me Blow Ya Mind" and pretty much any song off No Doubt's multi-platinum Tragic Kingdom. Don't believe us? Try putting her songs on a playlist and go for a drive. You can thank us later.
Stefani has proven herself to be an ultimate survivor in Hollywood, a place where fame and fortune can be created and taken away in the blink of an eye. We've stuck by and supported Stefani through her ups and downs, and at this point, there's no turning back.
She's going to be missed on The Voice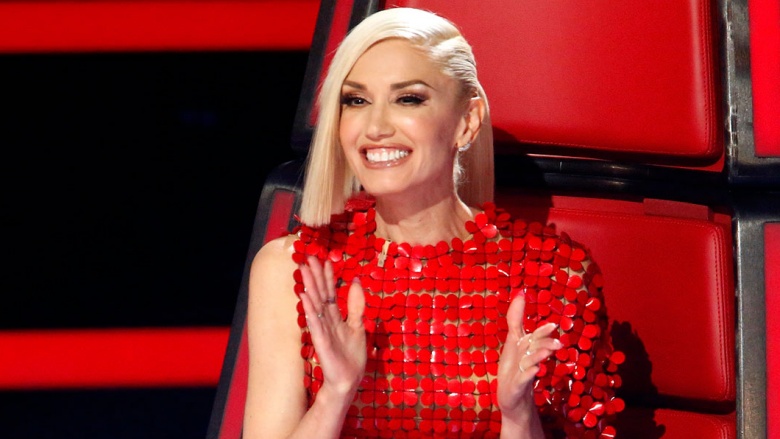 Getty Images
Diehard fans of The Voice may not have been thrilled about the relationship between Stefani and Shelton; after all, one could argue that NBC took their love for each other and turned it into a reality show. Still, as the competition series prepares to head into its 11th season, Stefani's absence is already being felt. Okay, fine, we're looking forward to seeing Alicia Keys perform her hits and coach young hopefuls. But come on—Miley Cyrus? We'd take Gwen over her any day.