Jennifer Aniston's Most Controversial Scene You'll Never See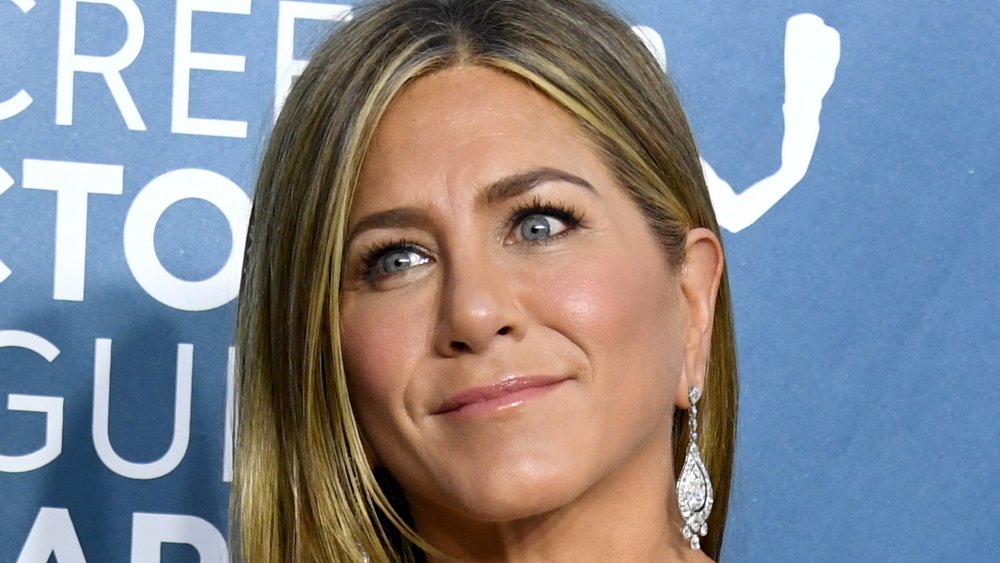 Jon Kopaloff/Getty Images
Jennifer Aniston is easily one of the most beloved actresses in Hollywood. She became a household name playing Rachel Green in Friends and has remained on the A-list ever since. From indie flicks to blockbusters to Netflix gems like Murder Mystery and Dumplin', Aniston has managed to diversify her portfolio. In 2020, she won the Screen Actors Guild Award for best female actress in a drama for her turn as Alex Levy in The Morning Show. But there's one role that still gets everybody talking, both because it seemed so out of the ordinary for Aniston at the time and because the subject matter is extremely controversial. 
Who can forget the oh-so-inappropriate Dr. Julia Harris in the 2011 comedy flick Horrible Bosses? Starring in the film alongside huge names like Jason Bateman, Jason Sudekis, Jamie Foxx, Charlie Day, and Colin Farrell, Aniston plays a very randy dentist. If you've seen the movie, you probably recall how much she torments her dental assistant, Dale Arbus (Day), with her highly inappropriate actions and comments.
When Horrible Bosses 2 debuted in 2014, Aniston reprised her role as Dr. Harris, and she was as wily as ever. However, the second film's script apparently took things too far, and Aniston reportedly wound up shooting a very controversial scene that will never see the light of day. Here's what happened.
Jennifer Aniston's deleted scene is no laughing matter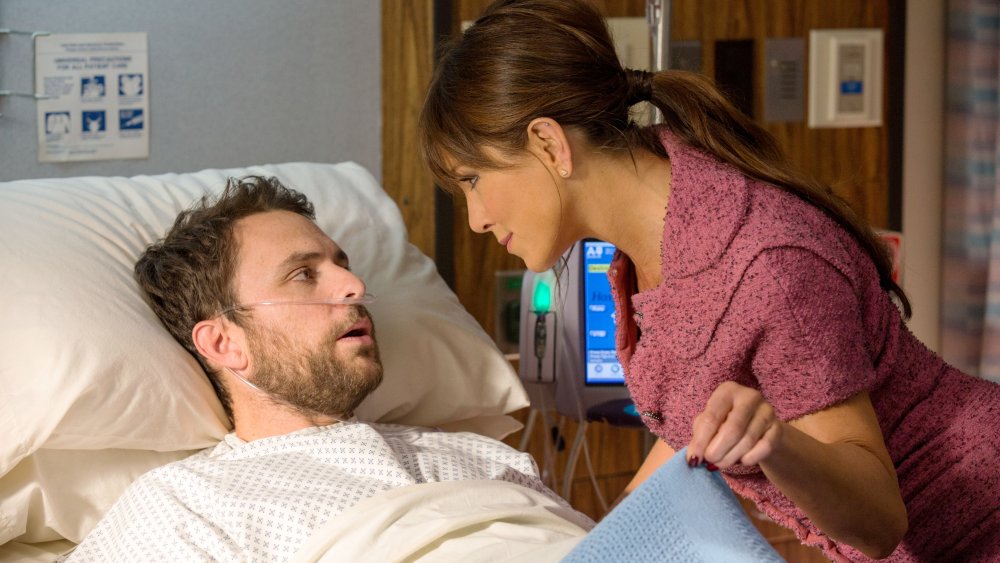 Warner Bros. Pictures
In Horrible Bosses 2, Jennifer Aniston's character, Dr. Julia Harris, continues to sexually harass her dental assistant, Dale Arbus (Charlie Day), but though the movie is billed as a comedy, some of its humor is highly questionable. In fact, Aniston told late-night host Conan O'Brien about a scene involving Julia and Dale that was cut from the film's final edit.  
"It was kind of not even mutual," Aniston said. Toward the end of the movie, Dale is in a coma, and while he's debilitated, Harris takes advantage of his unconscious body. Aniston and Conan chuckled about it, but the truth is, that's no laughing matter. That's sexual assault. 
The film was edited to not include the actual sex scene, but the movie does make reference to it. In fact, the entire sequel, like its original, is packed with problematic punchlines. According to Forbes film critic Mark Hughes, "There is not a moment in this film where anyone but the victim acts like rape is anything other than a comedic opportunity and not actually such a bad thing after all, and the victim's objections are treated as punchlines as well."
As for Aniston, she said that she loved filming the sequel and playing her "trashy" character. "There were no boundaries. It was limitless. I could just go as far as I wanted to go. Just anything was appropriate."
If you or someone you know has been the victim of sexual assault, you can call the National Sexual Assault Hotline at 1-800-656-HOPE (4673) or visit RAINN.org for additional resources.