Ariana Grande Has A New Boyfriend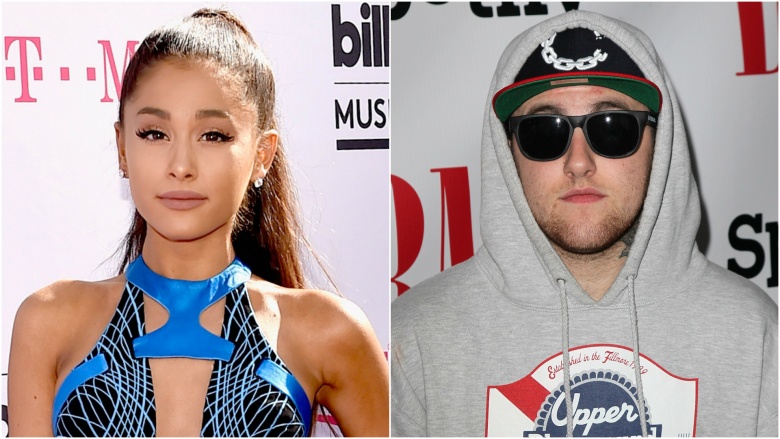 Getty Images
Ariana Grande has a new man!
TMZ nabbed photos of the petite powerhouse locking lips with rapper Mac Miller on Aug. 21, 2016. The couple dined at Katsu-Ya, noshing on sushi and getting very cozy. Witnesses say Grande, 23, and Miller, 24, giggled and smooched throughout their meal, and at one point, Grande supposedly even rested on Miller's lap.
The pair have a history. They collaborated in 2013 on Grande's breakout hit, "The Way," and even kissed in their music video. At the time, Miller told MTV News that it was all for the cameras. "That's the homey. She's got a boyfriend and everything. Obviously, that [kiss] made everyone talk," Miller said. "I didn't even know that was going to happen and then we were shooting and the director was like 'This should happen,' and I'm like 'Alright.'" At the time Grande was dating Jai Brooks of famed YouTube group The Janoskians.
The "Dangerous Woman" chanteuse seems to move on quickly. Entertainment Tonight reports that Grande ended her relationship with backup dancer Ricky Alvarez in July 2016.
There may be reason to suspect Grande and Miller may not necessarily be the real deal. The singer has a history of hooking up with her collaborators when they drop a song together, as she did with Nathan Sykes in 2013 and Big Sean in 2014. Billboard reports that Grande and Miller released a remix of "Into You" in August 2016, so skeptics surmise this could be their way of pushing the song up the charts.