Why Aaron Rodgers And Olivia Munn Couldn't Make It Work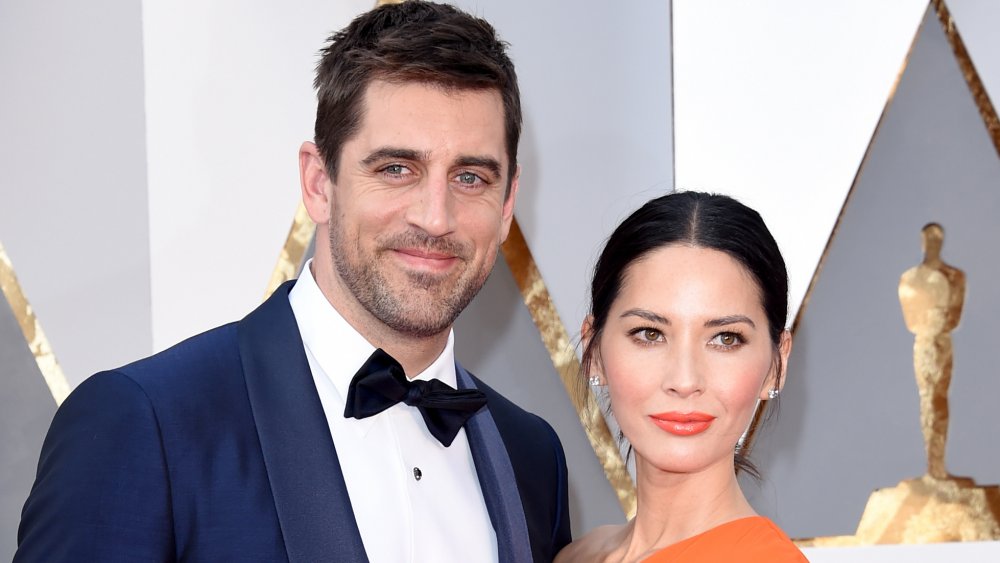 Jason Merritt/Getty Images
Actress Olivia Munn and Green Bay Packers quarterback Aaron Rodgers ended their three-year relationship back in 2017. At the time, the couple's split came as a shock to fans who believed the two were in it for the long haul. In fact, just a few months before their breakup, Rodgers and Munn sparked engagement rumors after the X-Men: Apocalypse star was spotted wearing a huge rock on that finger. 
In photos obtained E! News, Munn was seen sporting a sparkler — which featured "a ruby center surrounded by diamonds," per the outlet — while leaving a party in Beverly Hills with Rodgers on Jan. 28, 2017. The pair never addressed the engagement rumors, but they announced their split three months later. So what went wrong? According to an E! News source, they were "just on two different pages in life." The source also revealed that it was Munn who broke things off with the intention of eventually getting back together. (Cue Ross Gellar: "We were on a break!)
Keep scrolling to find out the real reason Rodgers and Munn couldn't make their relationship work.
Things between Aaron Rodgers and Olivia Munn had been rocky for some time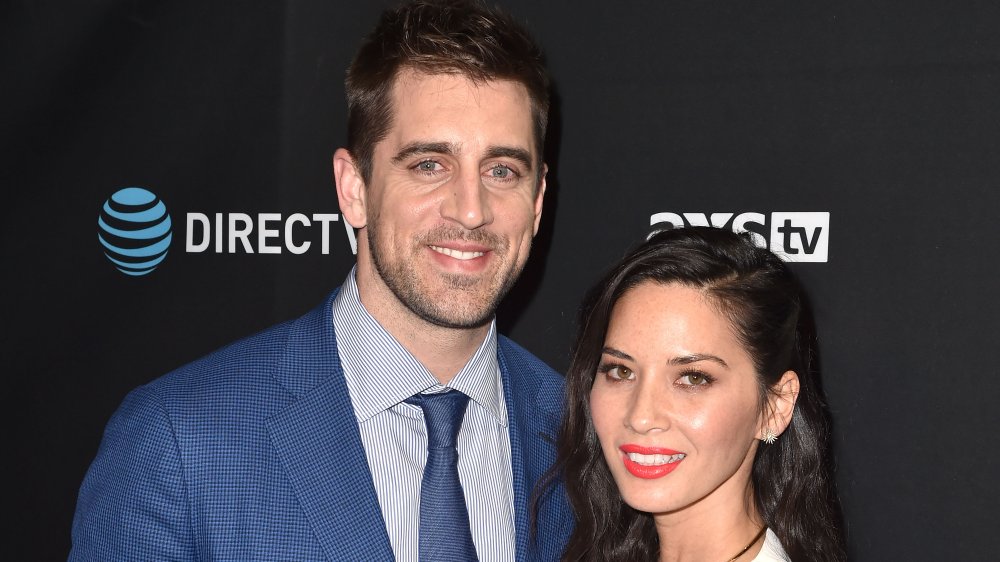 C Flanigan/Getty Images
Following Aaron Rodgers and Olivia Munn's split in 2017, sources told Us Weekly that the couple "went through a rough patch" and that their "main issue" was that "Olivia [didn't] get along with his family. They [thought she was] controlling." The insider added, "Their issues have been going on forever."
Apparently, the two even took a little break before giving their relationship one more go. Ultimately, they couldn't make it work, but a source close to Rodgers and Munn told People that the former flames "amicably ended their relationship," adding that they planned to remain "close friends and wish nothing but the best for each other moving forward."
A year after their split, Munn set the record straight about her role in Rodgers' family drama during an interview on Radio Andy. She said she encouraged her then-boyfriend to mend his relationship with his parents and brother, Jordan Rodgers. "... I remember my last day on The Newsroom ... I spent the day in my trailer just encouraging him to have an honest conversation with your parents, and we just kind of did bullet points" the actress explained. "And then they had a nice conversation and then they started coming out my first year when I was in Green Bay in 2014, and then it just ..."
Munn did not detail what happened between her ex and his family, but she did imply it had something to do with fame and football.
Aaron Rodgers admitted fame put a strain on his relationship with Olivia Munn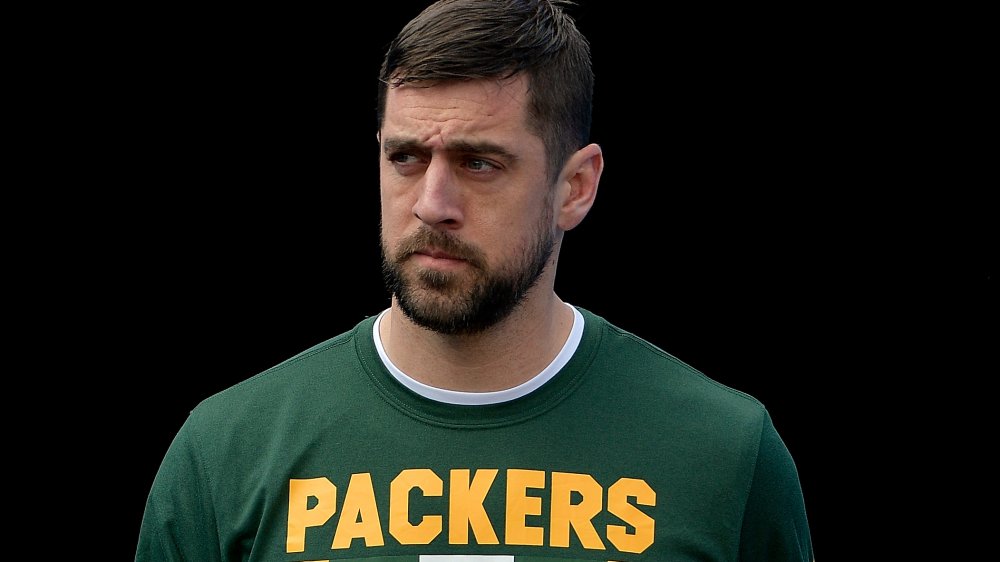 Grant Halverson/Getty Images
In a 2017 interview with ESPN The Magazine, Aaron Rodgers hinted that fame put a lot of pressure on his relationship with Olivia Munn. At first, the Green Bay Packers quarterback spoke generally about how dating in the public eye makes things complicated. "Decreased privacy," he said. "And increased strain or pressure or stress associated with relationships. Friendships and dating relationships."
But then, he specifically opened up about his romance with the actress, admitting the rumors and public scrutiny surrounding their relationship made it very difficult for them. "When you are living out a relationship in the public eye, it's definitely ... it's difficult," Rodgers explained. "It has some extra constraints, because you have other opinions about your relationship, how it affects your work and, you know, just some inappropriate connections."
In January 2018, NASCAR driver Danica Patrick confirmed she was dating the NFL star, according to ESPN. The two called it quits in July 2020. As for Munn, Us Weekly reports she was romantically linked to Spanish actor Álex González in April 2018 and Philadelphia Fusion president Tucker Roberts in December 2018.